Convenient
Shopping Experience
ABOUT MEGA IMAGE
Mega Image are the leading Romanian food retailer, owned by Ahold Delhaize. Shop&Go is a fast expanding convenience store chain of Mega Image, with over 250 retail locations across Romania.
Shop&Go is targeting customers who want a fast, fresh, convenient shopping experience either in neighbourhood, office or 'en-route' locations.
THE BRIEF
The brief to KVB Design was to create a façade and instore signage concept to align better with the Mega Image brand and clearly reflect the product offer in the selected locations.
OUR APPROACH 
KVB Design worked with the Mega Image team to create a full new façade and signage concept for the three different Shop&Go target locations, streamlined the brand logo and designed new in-store branding.
The new Shop&Go logo design brings a fresh look and feel to the Shop&Go brand. New façade branding elements, such as totem and flag sign, create a visual link with the main Mega Image brand.
Three different window graphic concepts represent the location and proximity of the Shop&Go stores to the customer.
New instore graphics concept draw parallel to the store façade, enhance the brand and add commerciality to the store.
THE RESULTS
The Shop&Go new façade concept was rolled out across Romania throughout 2017, making the brand to stand out amongst the other food retailers. 
QUOTE:
"The stores benefit from a new look that better reflects the integration and the urban role of Shop & Go. So each store will become a pin on the map of Bucharest and all the other cities we are in"
Adrian Nicolaescu 
Vice President, Mega Image Marketing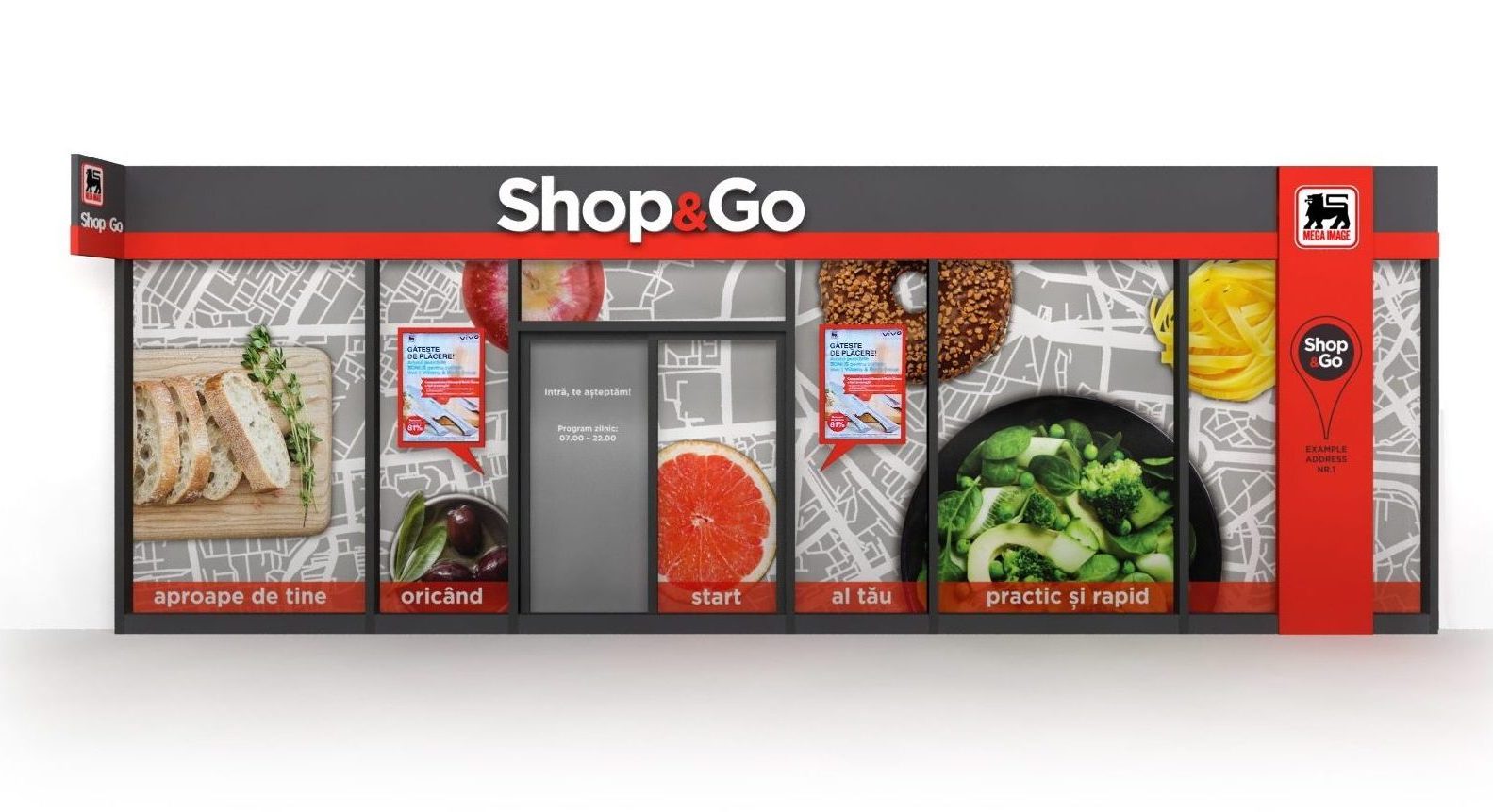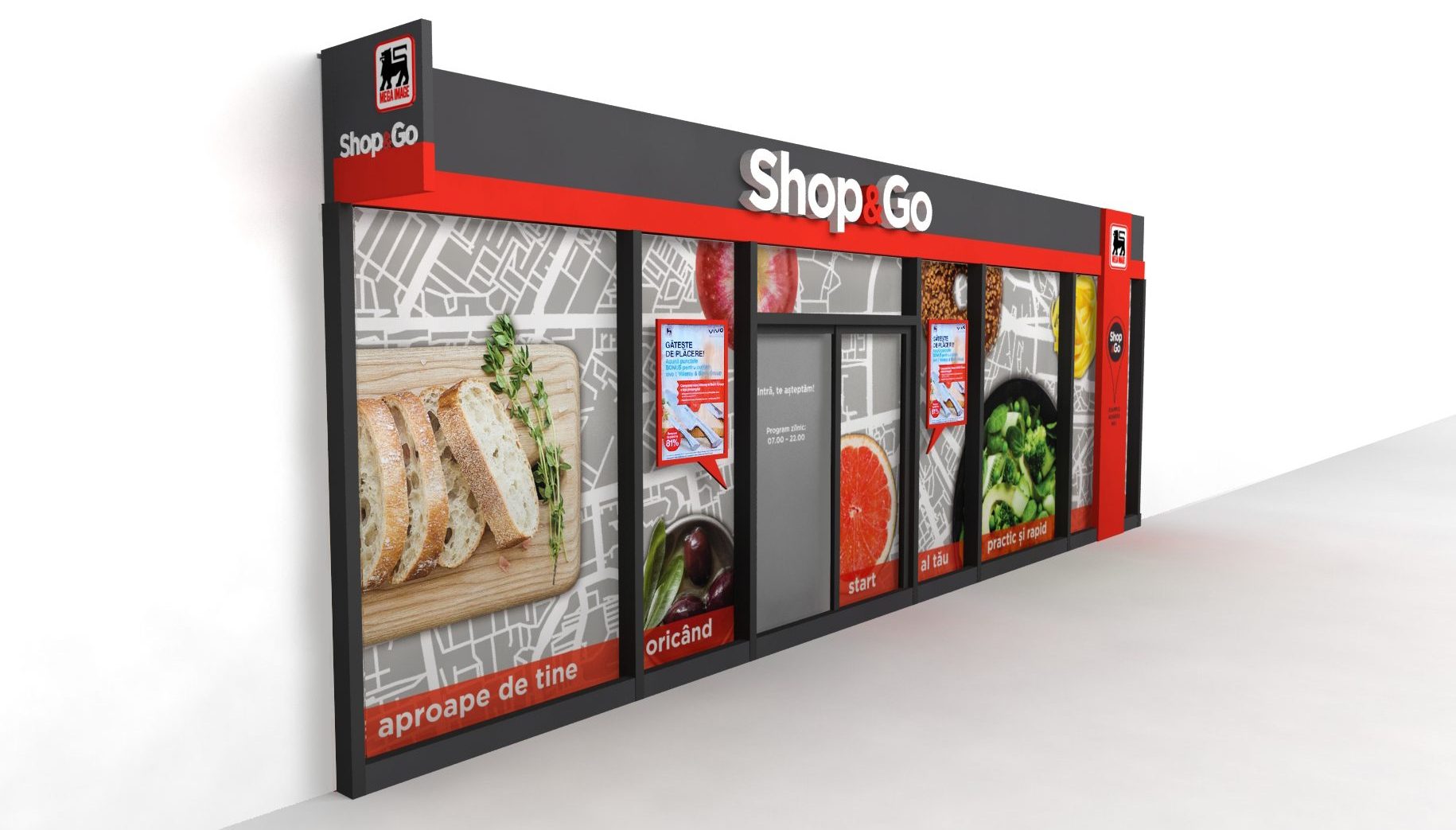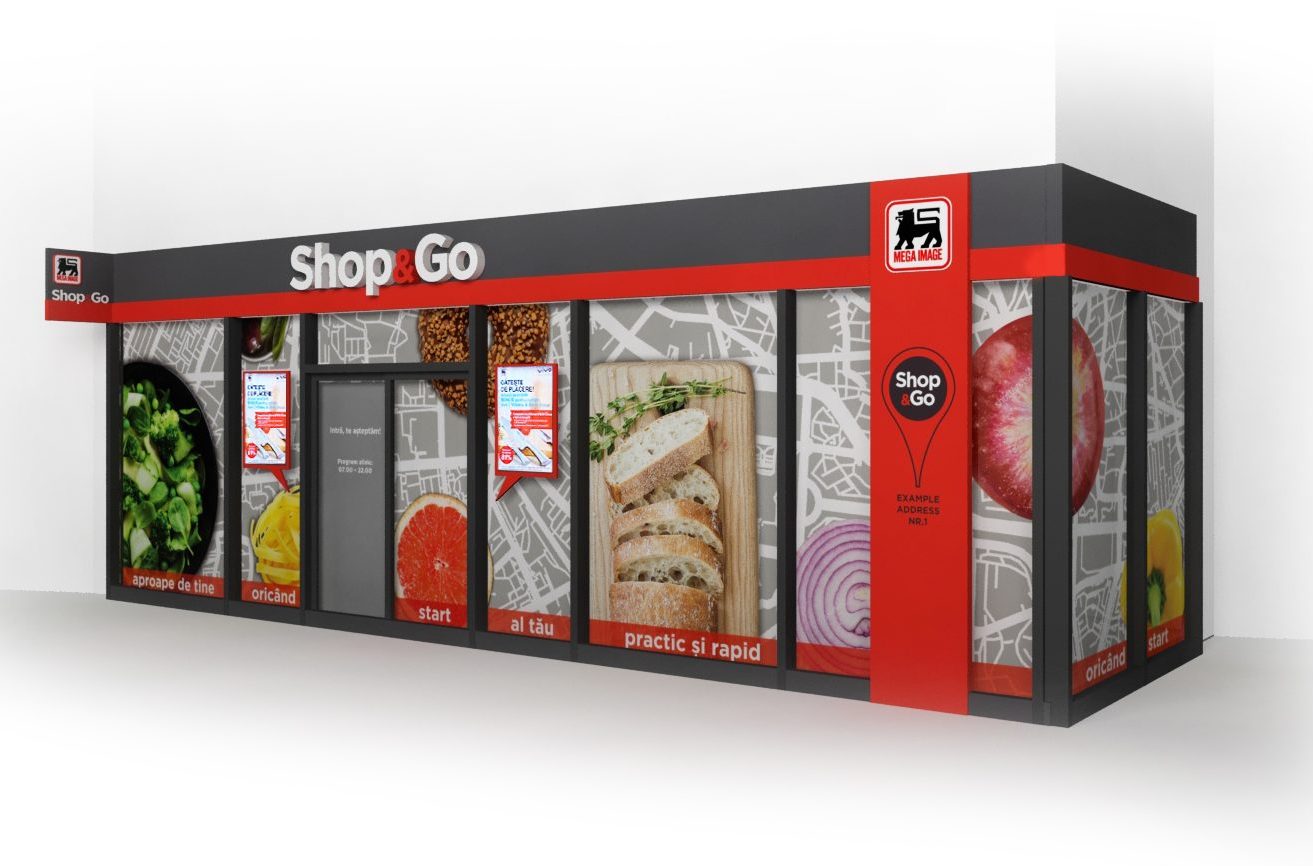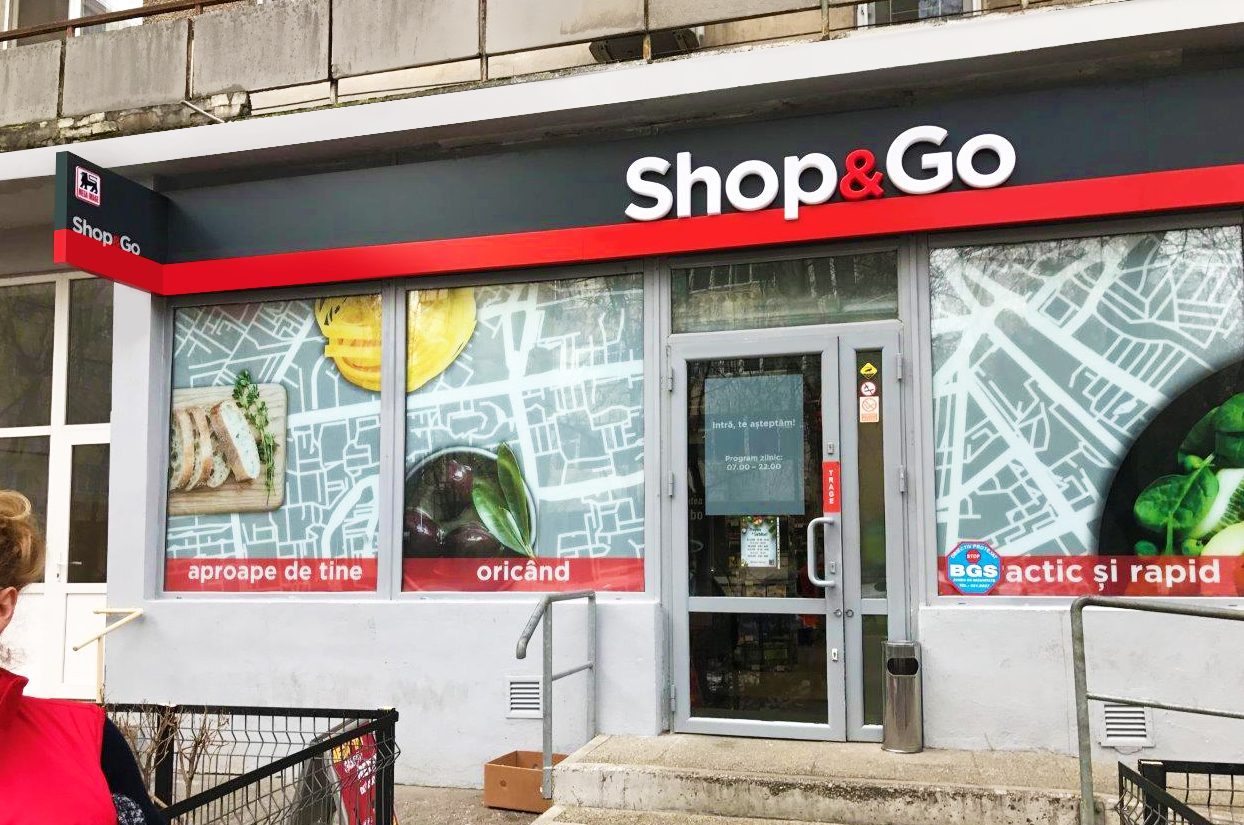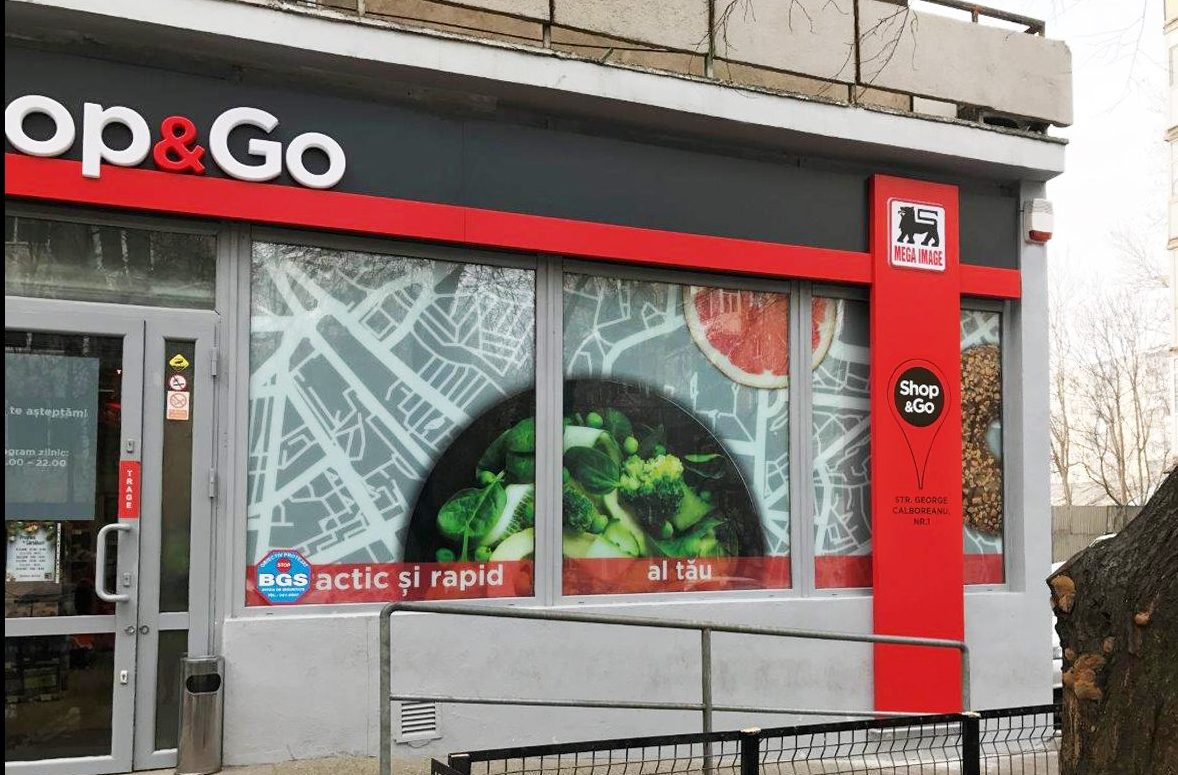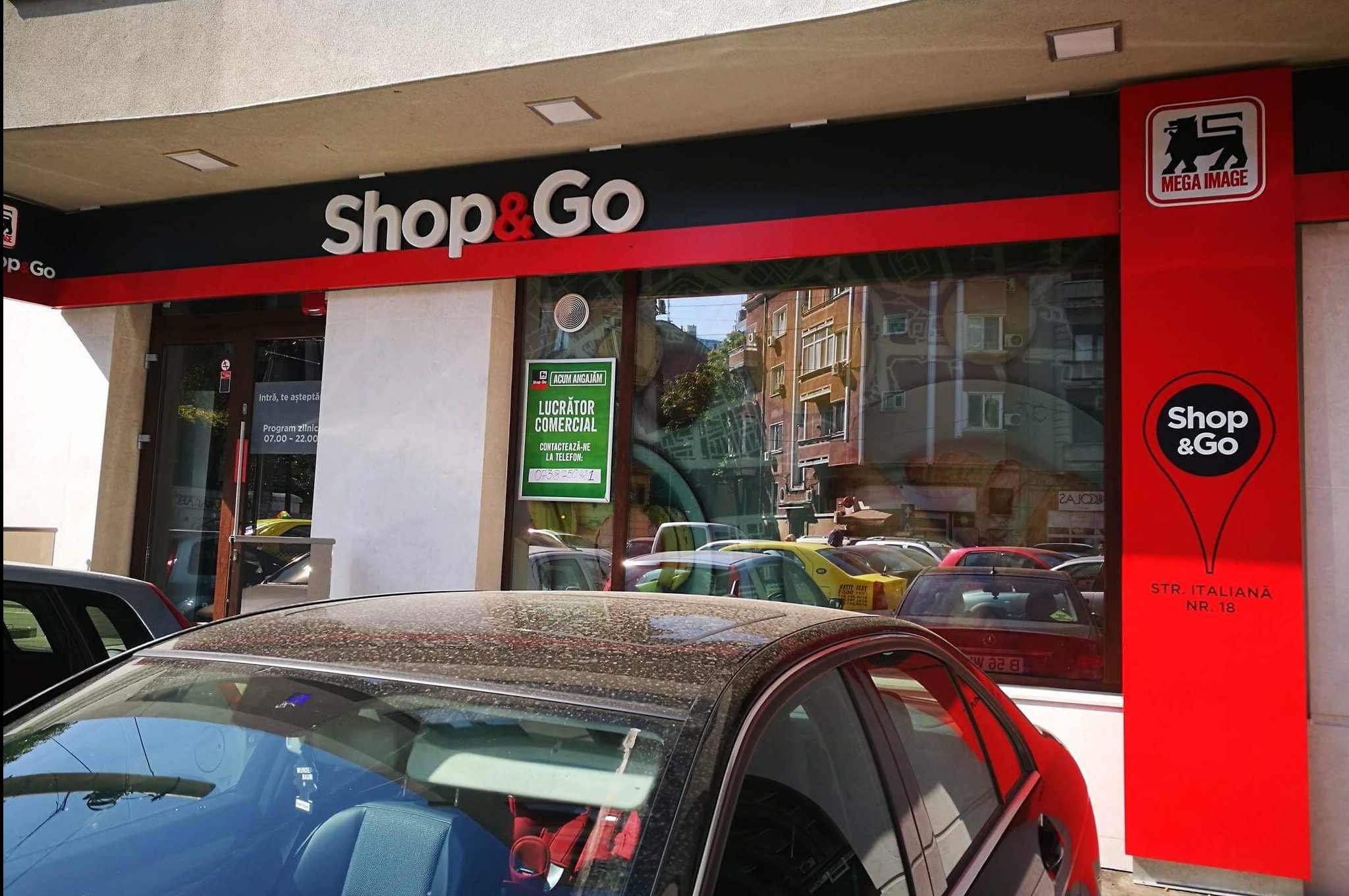 KVB Design Ltd 47 Duke Street | Henley-on-Thames Oxfordshire | RG9 1UR | United Kingdom