Viru Keskus Shopping Centre
Estonia
Viru Keskus Shopping Centre
ABOUT VIRU KESKUS
The Viru Keskus shopping Centre is located in the heart of Tallinn, Estonia next to the Old Town and is recognised as a PREMIUM fashion destination.
Viru Keskus shopping Centre is over 26,000m2, housing over 110 retail stores and parking house for over 450 cars. The Viru Keskus has the highest visitor count in Estonia that reaches up to 60,000 per day. Current main retailers within the Centre include Guess, Karen Millen, Tommy Hilfiger, River Island, Massimo Dutti, Zara, Mango and Pepe Jeans London, to name but a few.

BRIEF
Viru Keskus commissioned KVB Design with a brief to evaluate the situation and conditions of the Viru Keskus Centre and provide proposals for the improvement of the Centre. The main intention being to update the Centre, entice new brands to open stores and ensure the reputation for 'highest footfall' continues. The design concept brief was to include decoration materials, finishes, colour pallet, signage, shop facades, external branding, audio and lighting.

OUR APPROACH
Façade & entrance signage; KVB Design worked intensively on the Viru Keskus Centre refurbishment scheme creating completely new exterior branding and signage concepts, redressing all the Centre facades and entrances. With the intention of 'taking ownership' of the building and adding consistency and clarity, KVB Design revamped the external look & feel of the Centre by creating a completely new signage package. We also introduced new improved feature lighting scheme to increase visibility and modernize the appearance of the building.

DESIGN & INTERIOR
Flooring was replaced with grades of light stone and complimentary rendering materials on columns to lighten and upgrade the overall look and feel of the Centre. Previously exposed metal staircases were over-clad, and architectural cove lighting features have been included in the main atriums giving an improved sense of purity and elegance. New zoning of retail stores, larger coffee shops and improved seating areas have increased customer dwell time. Feature walls create interesting architectural points throughout the centre to help punctuate zones and compliment the premium aesthetic.

LIGHTING
A full new Lighting scheme was introduced to drastically improve the illumination and appearance of the new decoration.
The replacement of fluorescent with new technology low glare LED lighting has improved customer comfort, energy consumption and is kinder to the environment and requires less maintenance!

WAY FINDING

New graphics for way-finding and navigation concept were designed to further assist in the revamp of the Centre and improve the customer experience.

We were very happy working with KVB Design! The shopping centre environment has improved dramatically. The Viru centre continues to be the most frequently visited shopping centre in Tallinn & now scores highest in customer ratings.

Ants Vasar
CEO, Viru Shopping Centre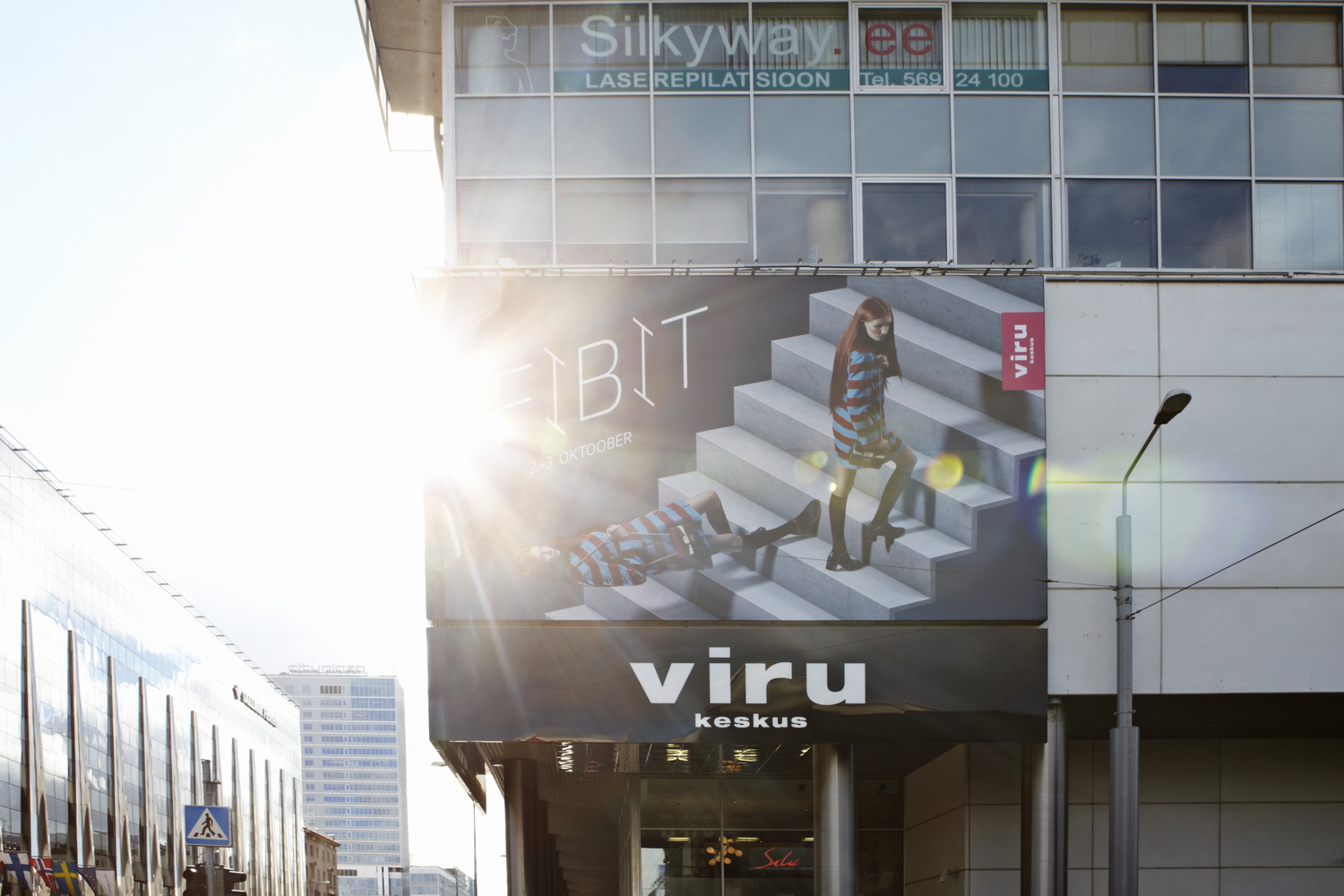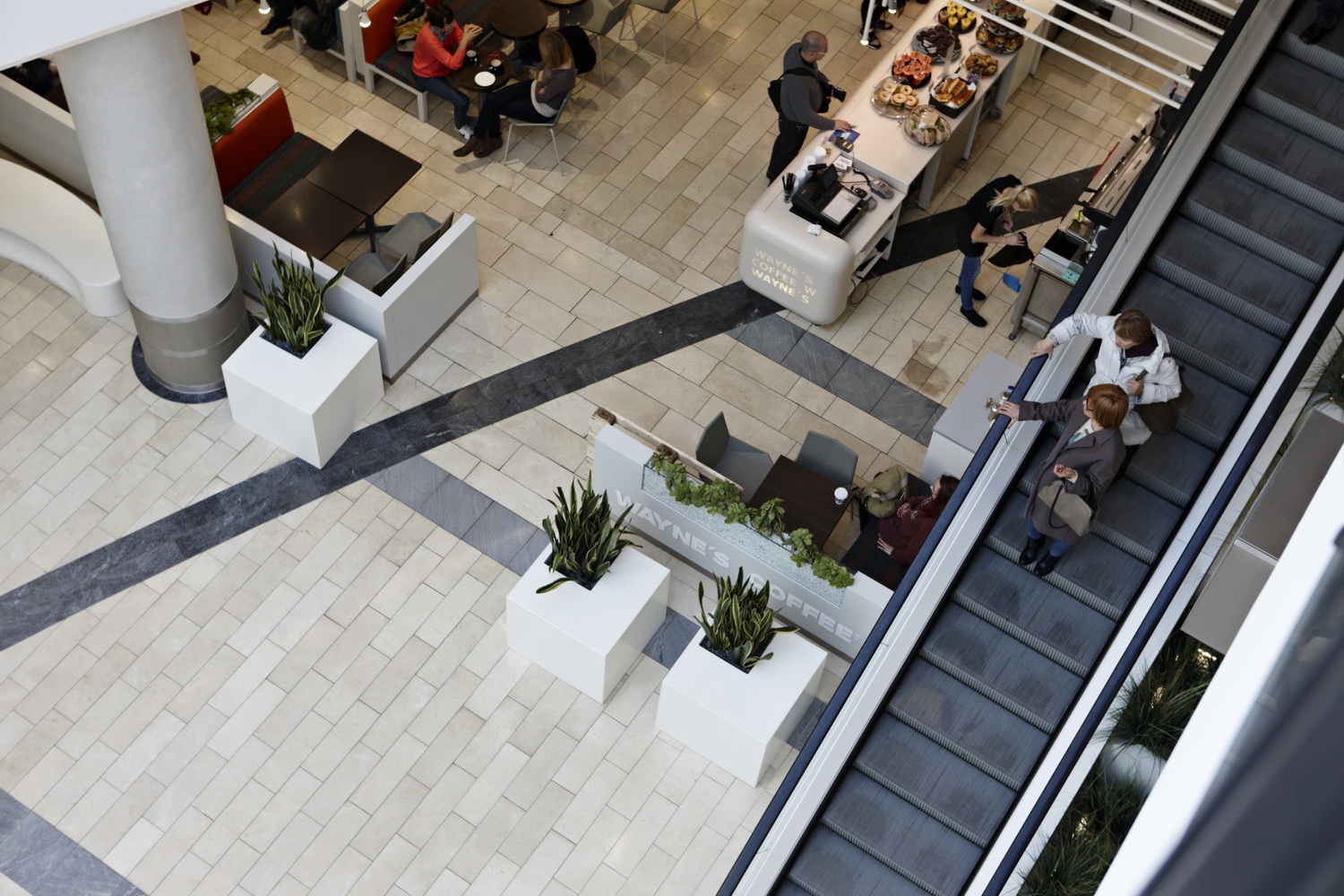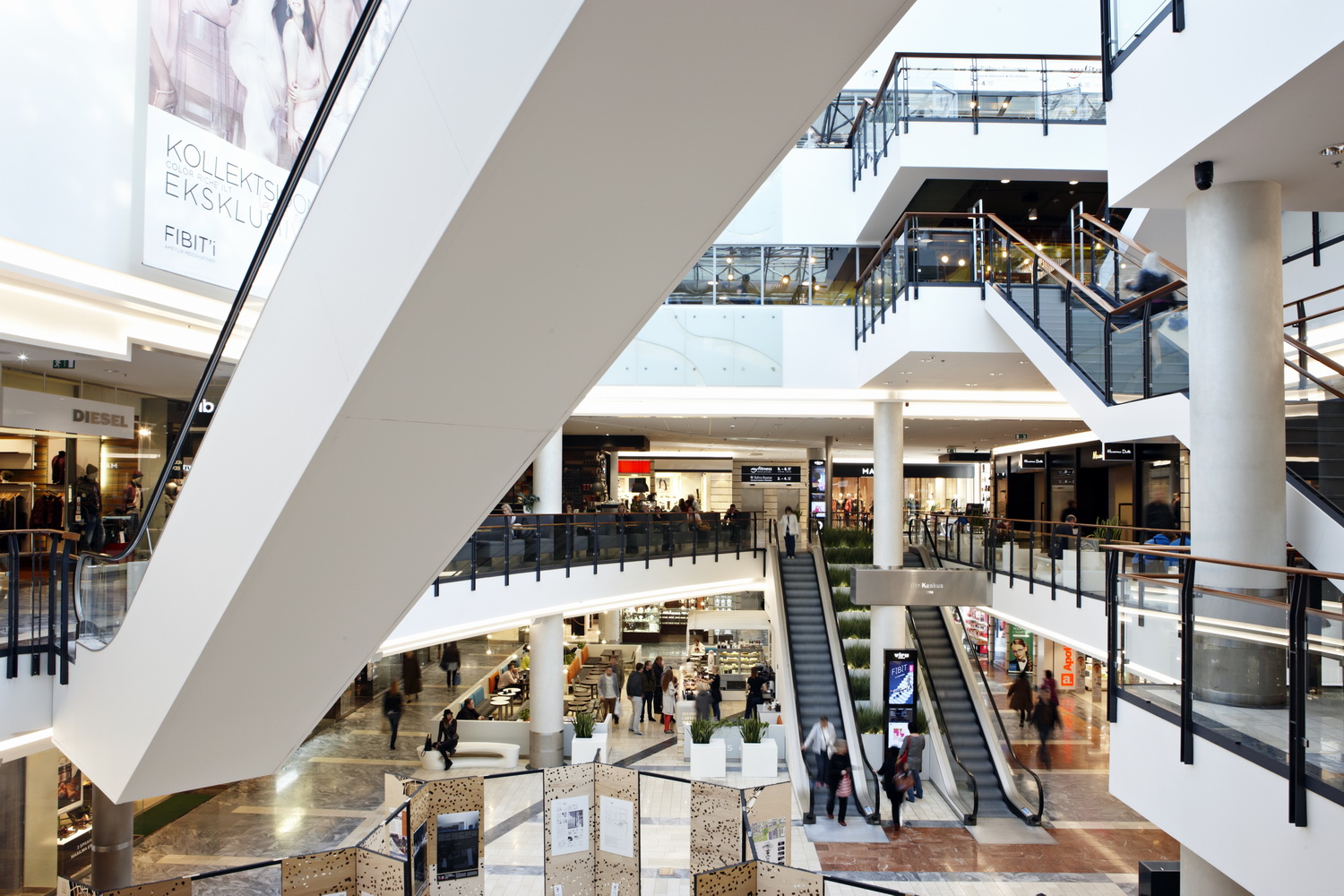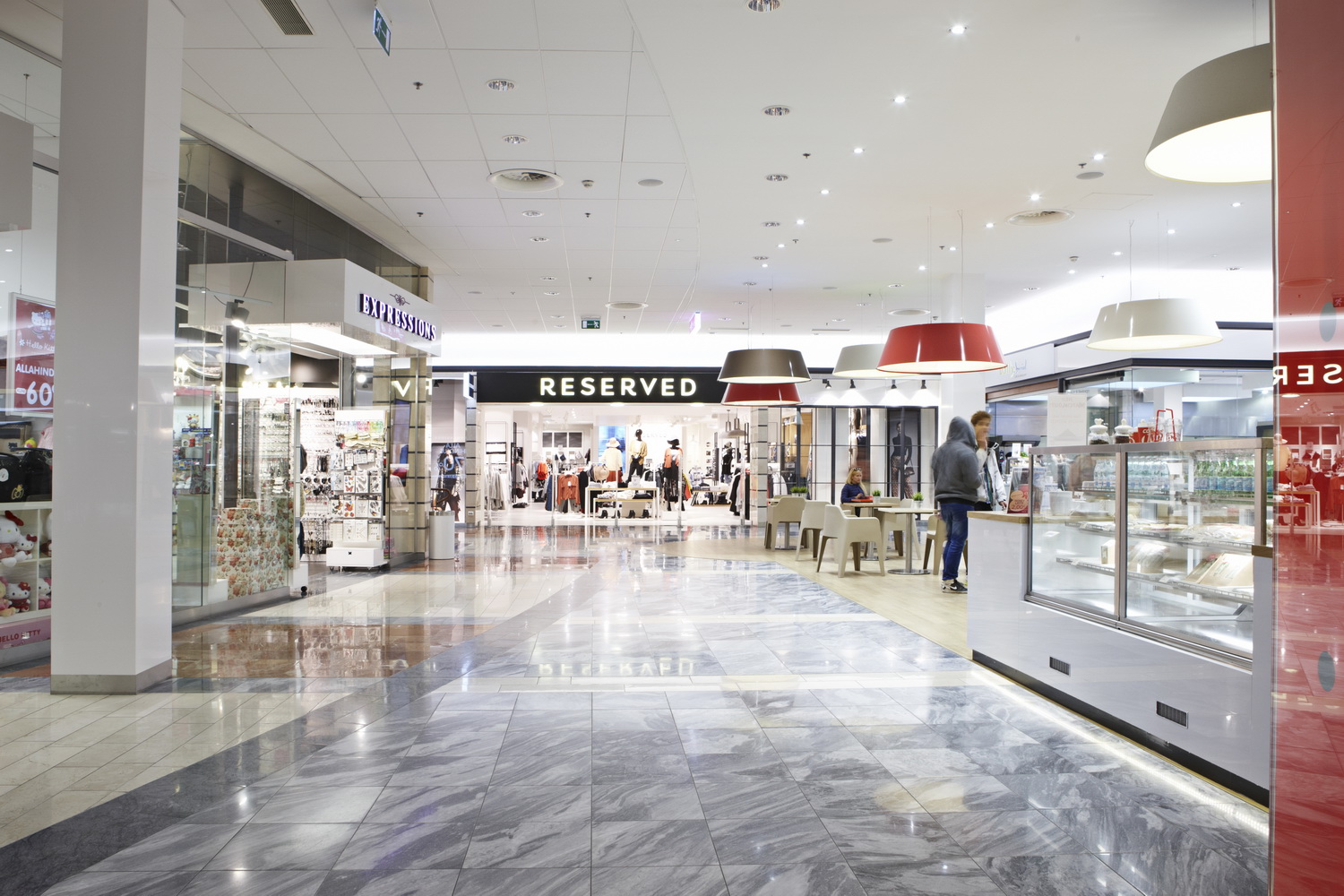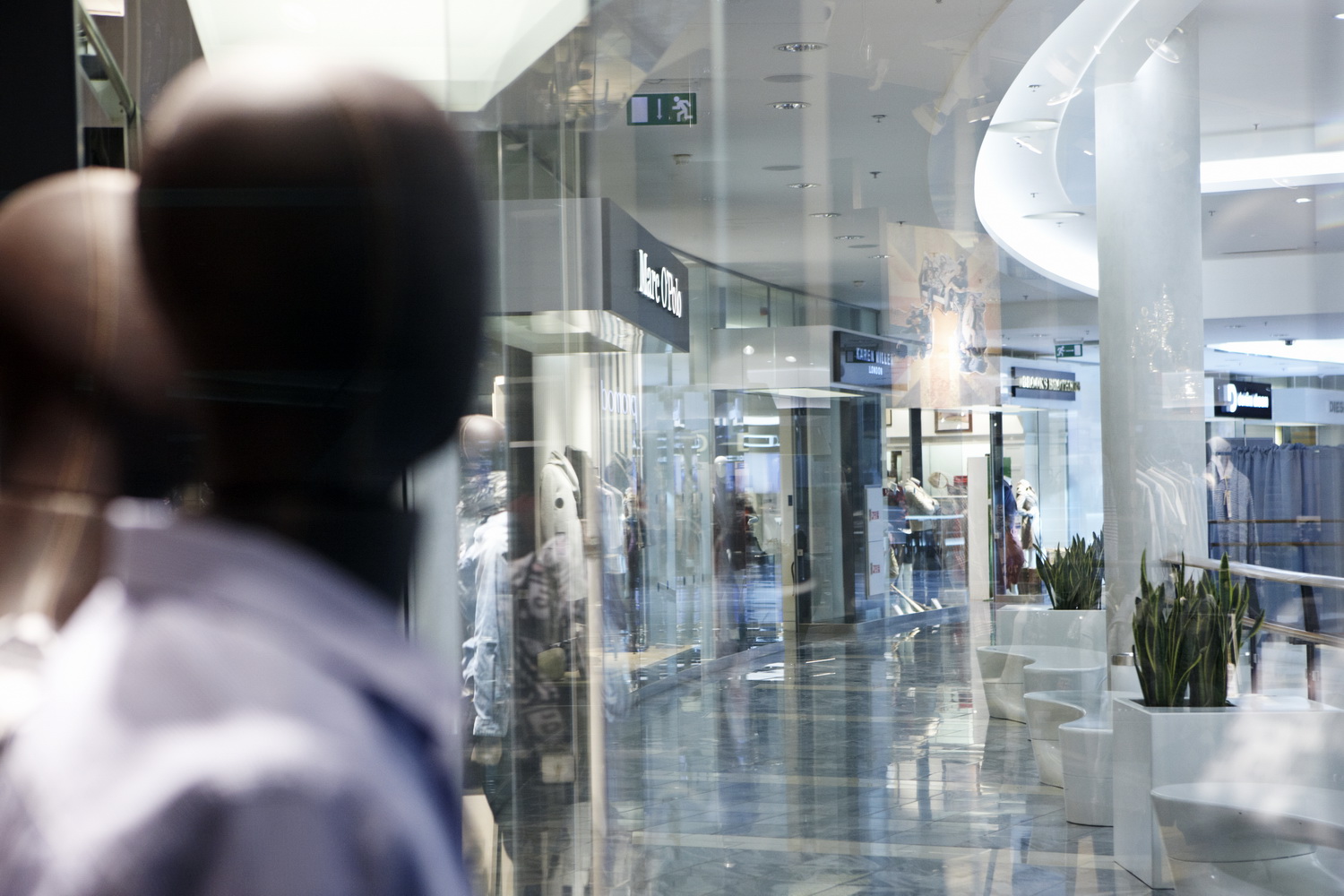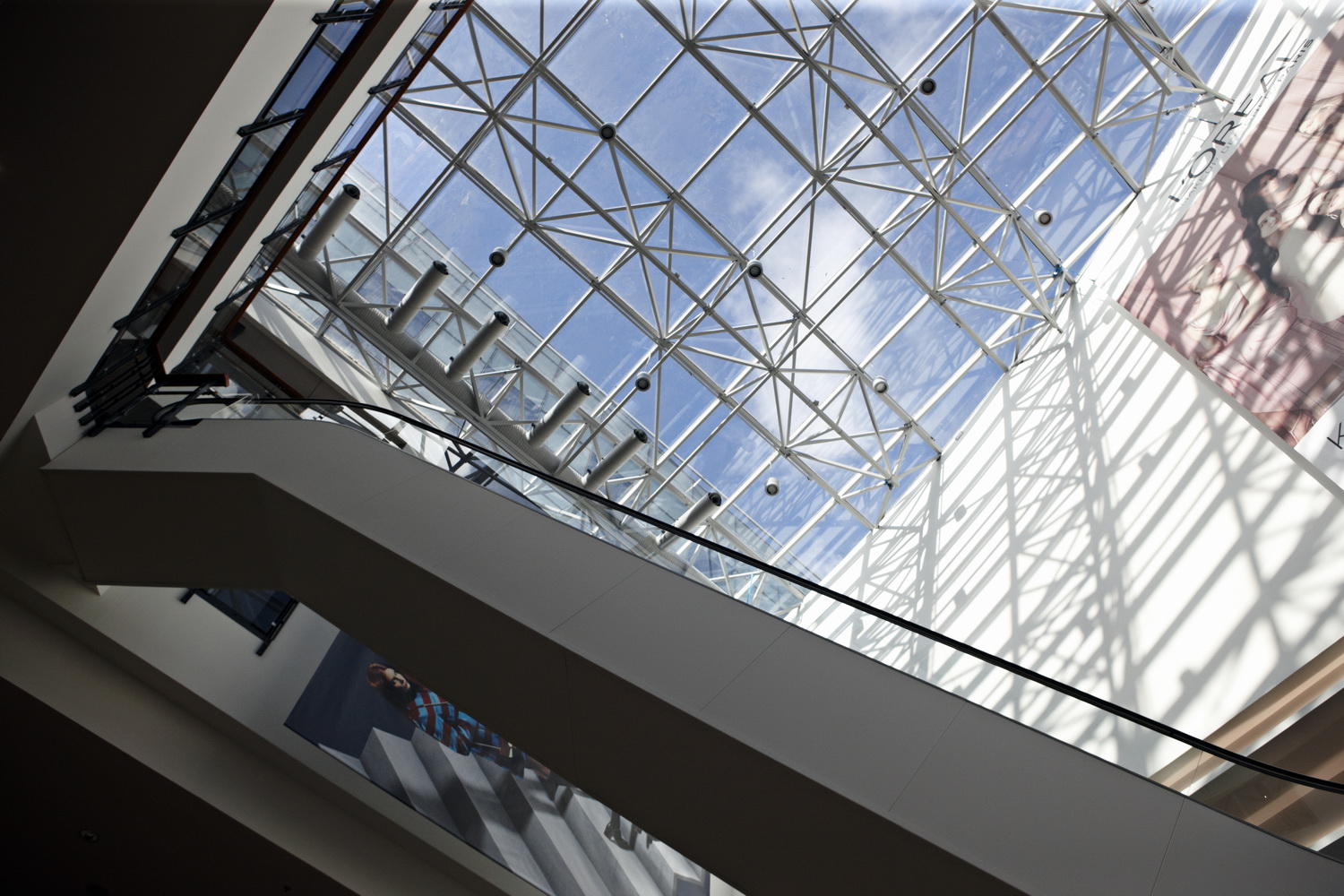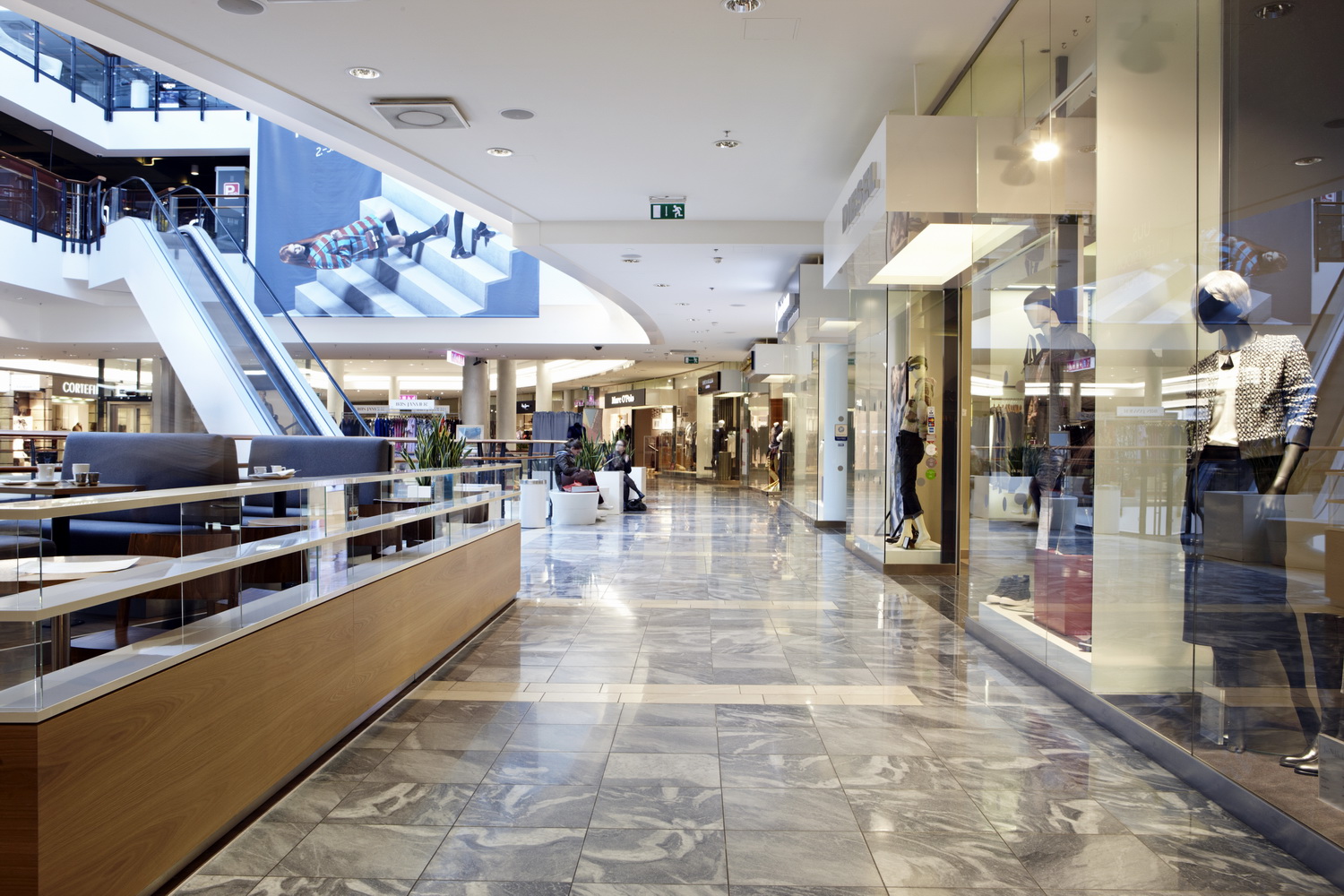 KVB Design Ltd
47 Duke Street | Henley-on-Thames
Oxfordshire | RG9 1UR | United Kingdom