Transforming the
brand personality
ABOUT MEGA IMAGE
Mega Image are the leading supermarket chain in Romania with a network of over 700 stores. They are operating a wide variety of store formats from convenience stores to large concept stores.
THE BRIEF
We were tasked with updating the Mega Image brand identity and creating a completely new retail façade concept, which can be rolled-out across the whole store network.
Specifically designed to take in to account the wide variety of building styles, sizes and locations; from small inner-city convenience stores to large out-of-town destination.
OUR APPROACH
Having previously created the façade concepts for many of the other brands within the Mega Image family, we carefully positioned the Mega Image brand to fit at the top of the pyramid as the 'parent brand', while also tying in with each other brand.
The icon and wordmark are given a fresh and clean aesthetic which can be applied consistently across the whole network. The distinctive red and grey colours of the Mega Image brand are used to spark an instant recognition in the customer; the colours fade together as they wrap around the building.
The signage is designed to 'claim the whole building', making the most of the retail space that Mega Image holds in the highly competitive Romanian retail market. A linear light runs along the length of the signage to create a subtle pool of light around the store.
The window graphics are designed to represent the neighbourhoods that surround each store, with a playful use of ingredients found within the store.
We worked closely with specialist manufacturers to specify the construction methods in order to create the highest quality finish, that can be replicated across the whole network. Illumination is carefully designed to create a strong night time presence, especially important in stores open 24 hours a day.
THE RESULT
The parent brand of the Mega Image retail family now fits perfectly along side brands such as Shop&Go, Fresh Bazaar and Mega Apetit; consolidating the Mega Image retail presence throughout Romania.
WHAT WE DID
New icon, logo and wordmark
New brand assets
New total façade concept for nationwide rollout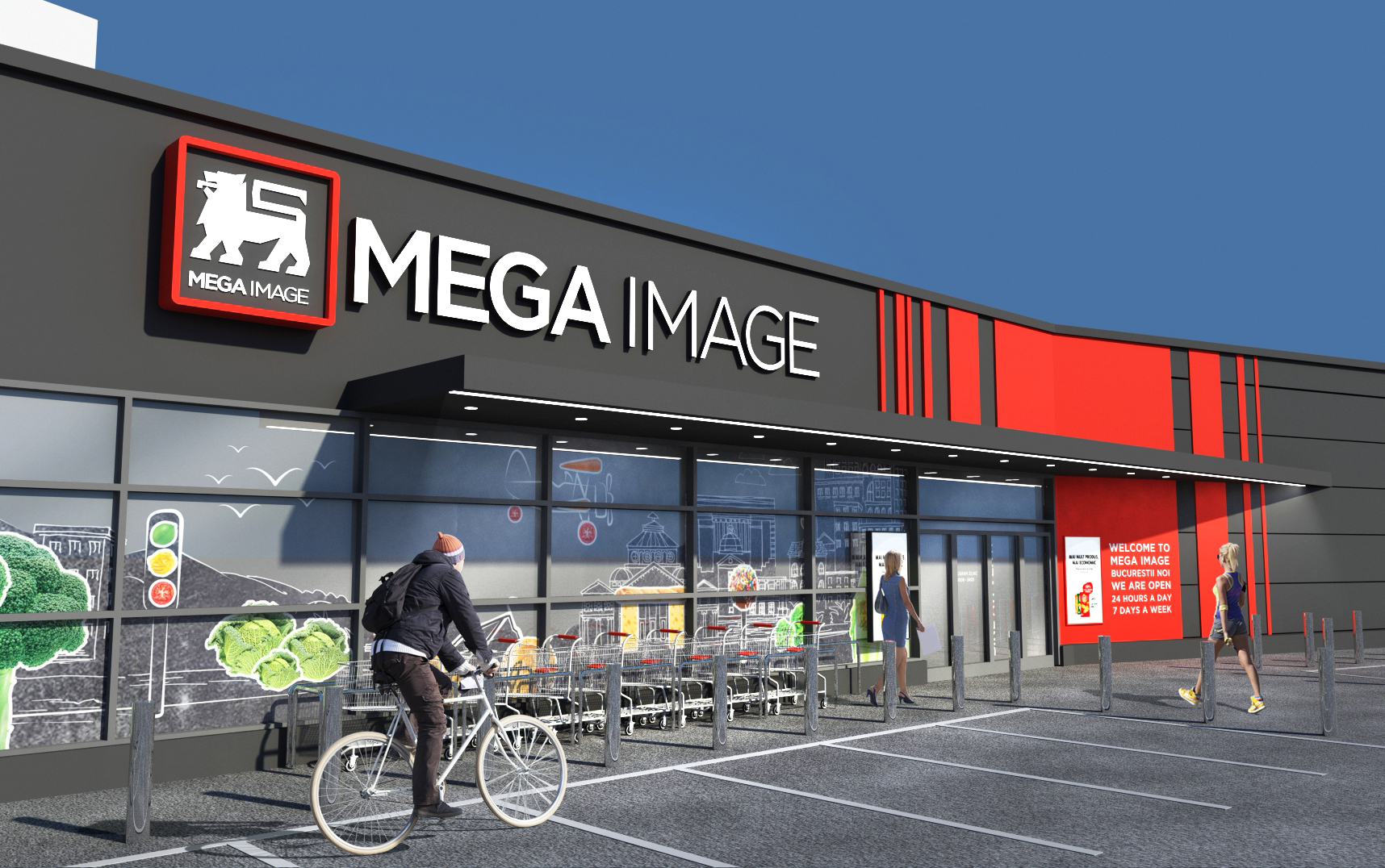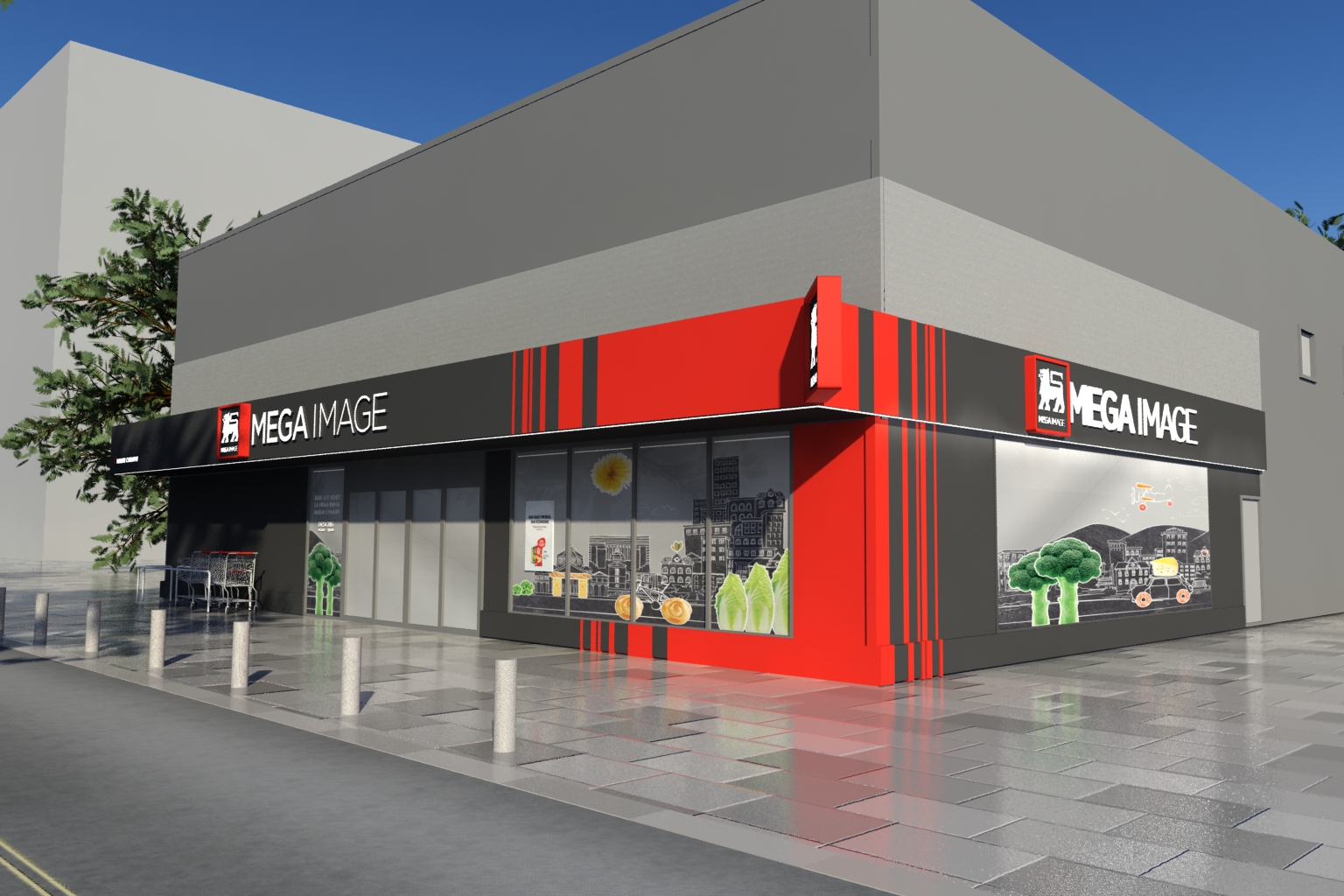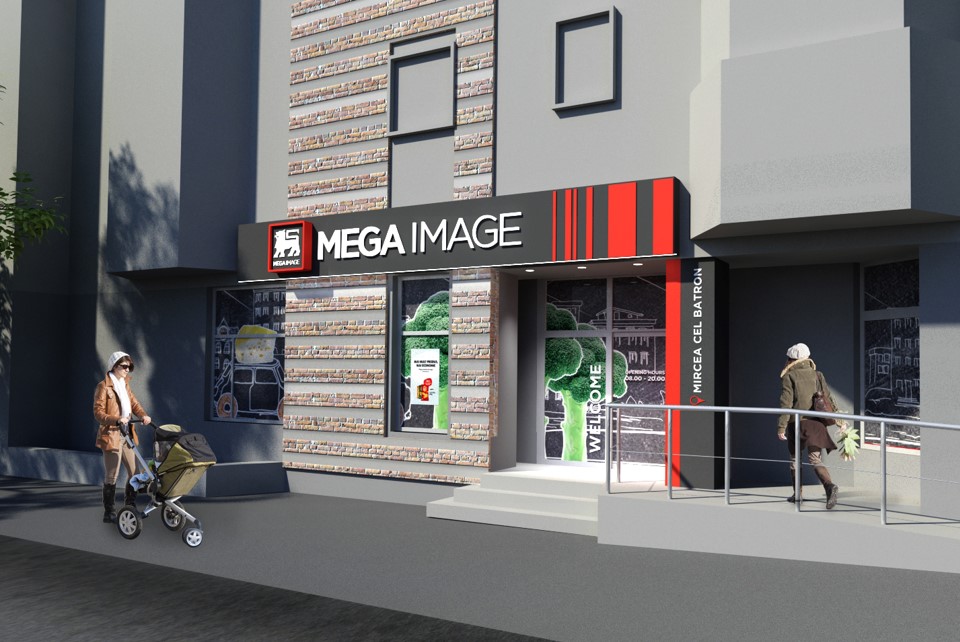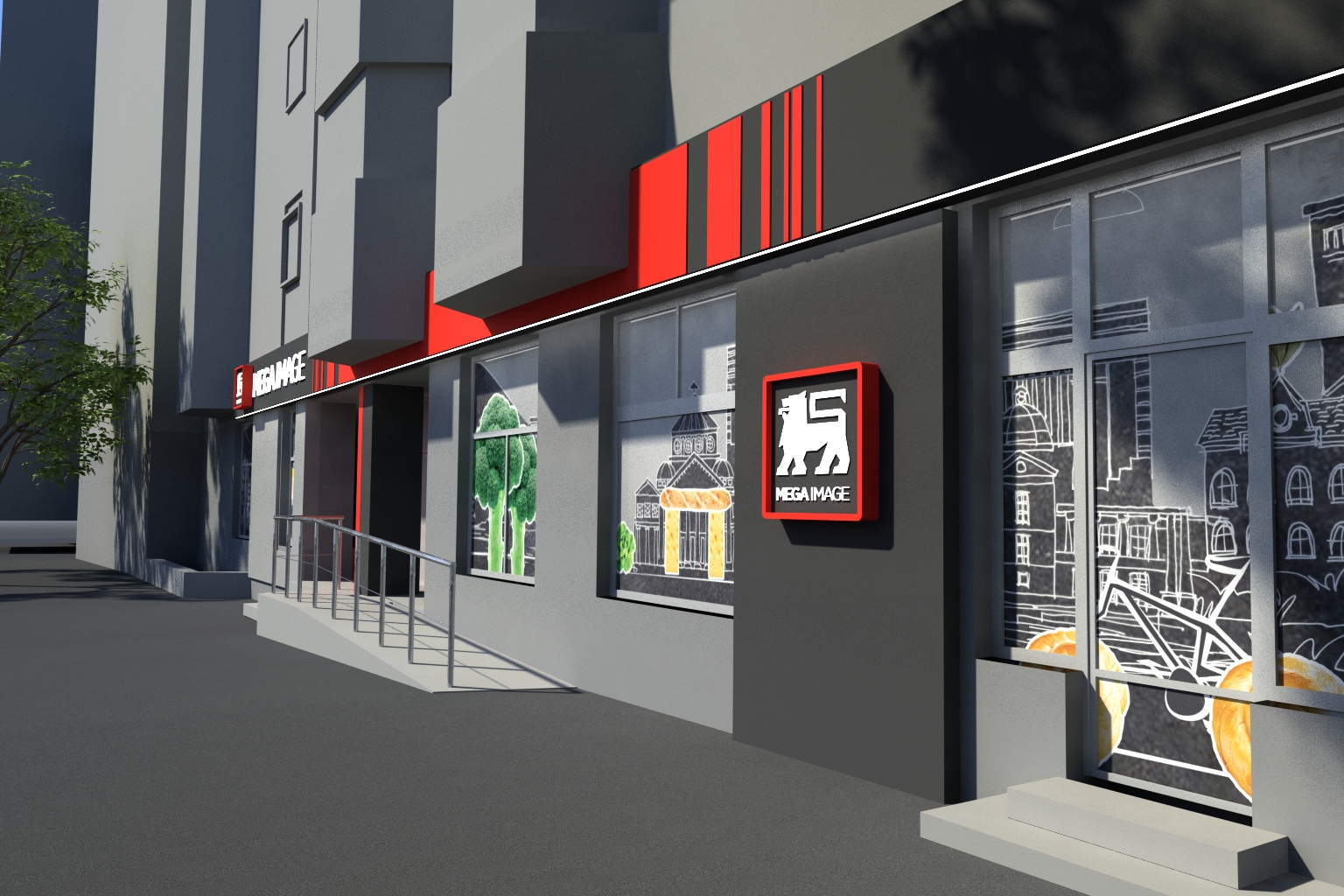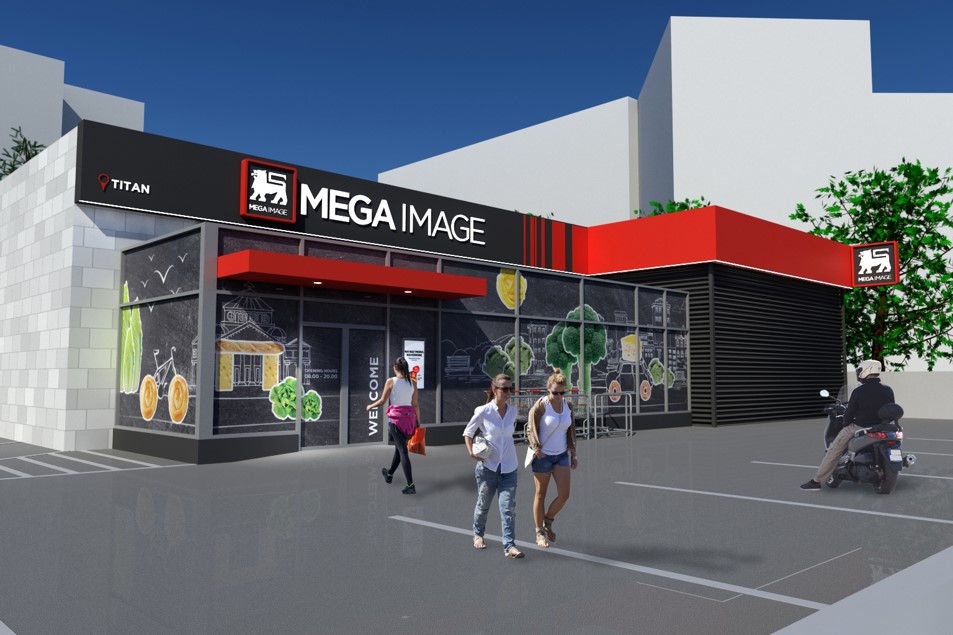 KVB Design Ltd
47 Duke Street | Henley-on-Thames
Oxfordshire | RG9 1UR | United Kingdom