Brand aligned, premium quality,
yet functional space
ABOUT MERIDIAN AUDIO
Meridian Audio is widely regarded as world leaders in premium audio technology, developing high-end audio solutions for both residential and automotive applications. 
THE BRIEF
As Meridian's sole retail design agency, we were asked to design a reception area for their Cambridgeshire, UK Head Office facility.
The area is used for regular distributor and supplier meetings as well as product launch and press events. As the area being the first thing a visitor sees when entering the building, and also the last thing that they remember when they leave, KVB Design were briefed to design a brand-aligned, premium quality yet functional space.
OUR APPROACH
Our design approach was to create a 'link' between the Meridian head office, their manufacturing facility and their distribution network. By taking key elements from the Meridian retail concept and creating a Meridian boutique look and feel throughout the reception area to visually communicate Meridian's brand values and display the core product range. Areas such as the 'concierge' desk are used as the main entrance reception desk whilst Meridian plinths feature active product sets ups. The 'crown jewels', featuring an iconic Meridian product, is used to illustrate the brand's innovative design heritage.
Meridian's automotive partners are represented through graphics & communication panels featuring both Jaguar Land Rover and McLaren vehicles.
THE RESULT
A fresh new area, that creates a lasting impression on visitors and staff alike. The reception is now regularly used for press and partner events. Being fully operational at all times visitors have the opportunity to experience the incredible performance of a Meridian system.
WHAT WE DID
Concept design, layout, fixtures, graphics, sourcing, project management.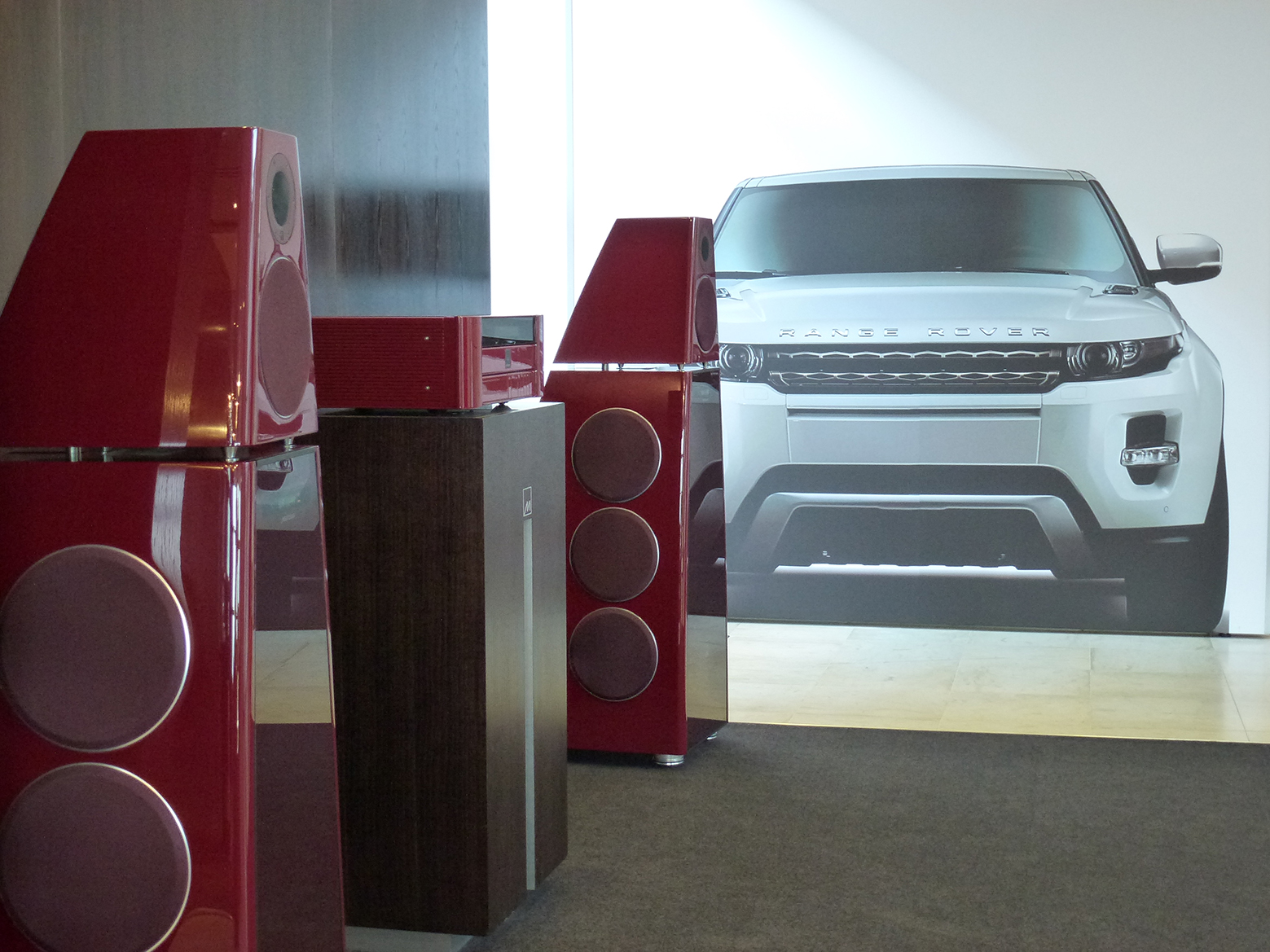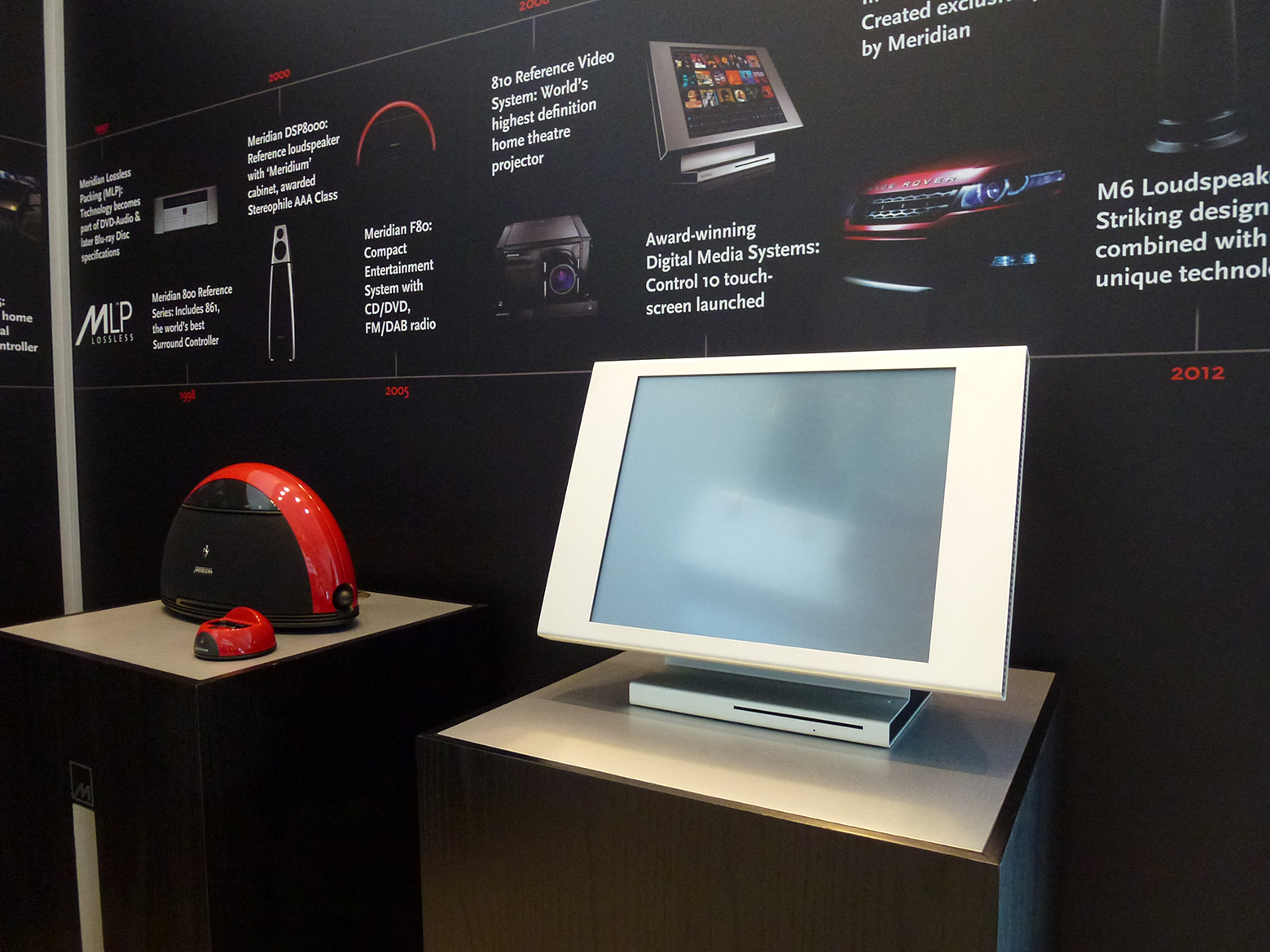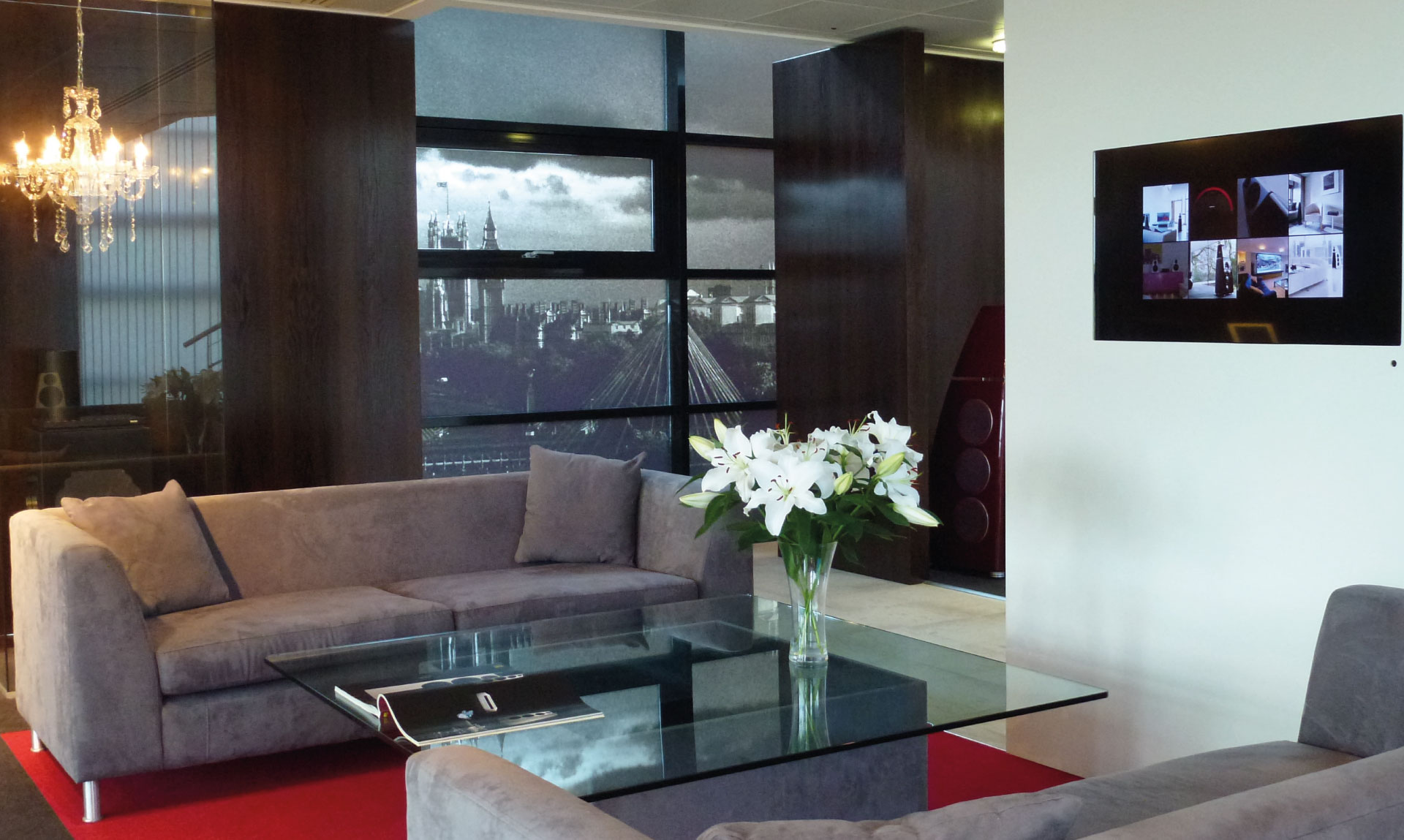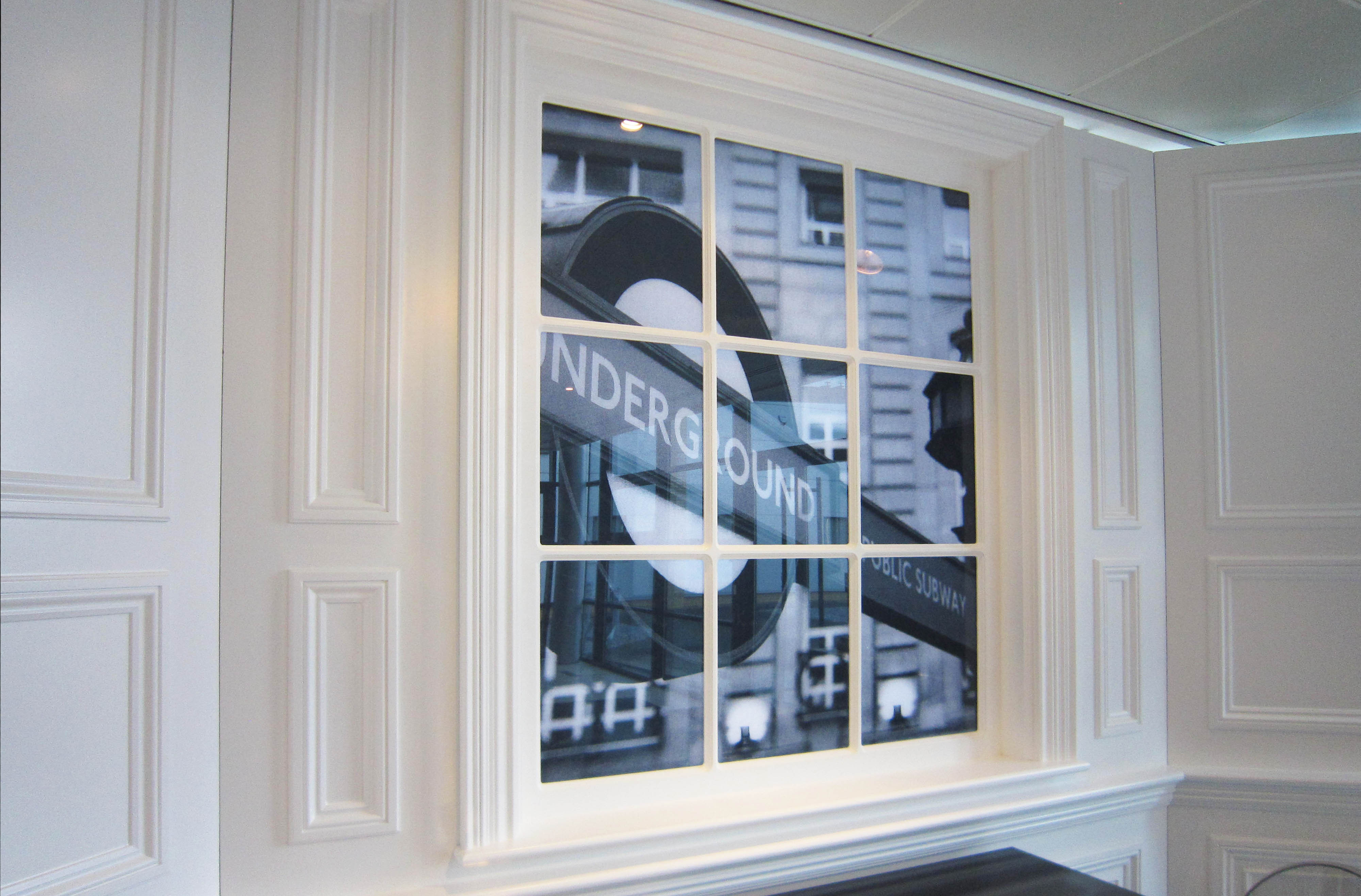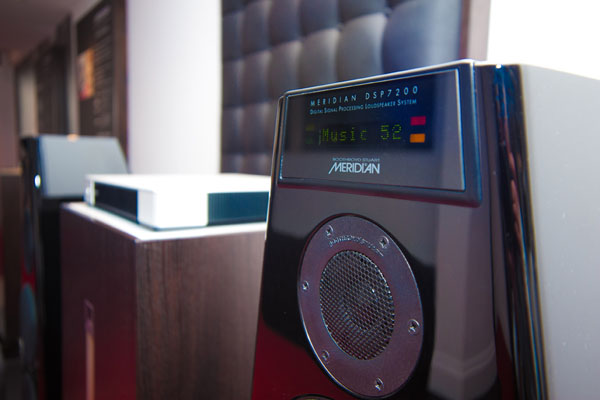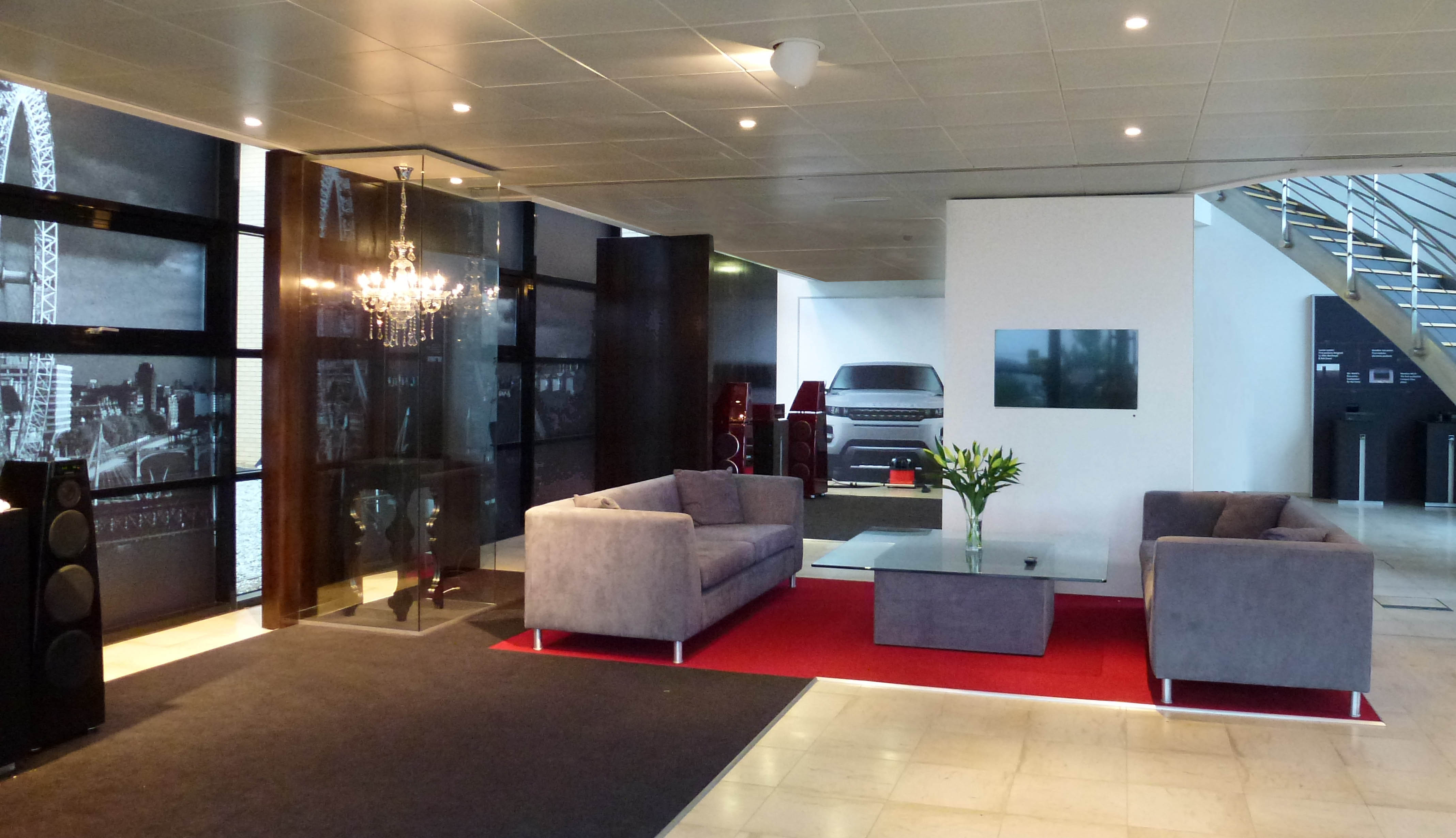 KVB Design Ltd
47 Duke Street  |  Henley-on-Thames
Oxfordshire  |  RG9 1UR  |  United Kingdom