Investing in the ideas of tomorrow
New branded packaging concept
ABOUT MEGA IMAGE  
Mega Image are the leading supermarket chain in Romania with a network of over 800 stores, operating a wide variety of store formats from small convenience stores to large supermarkets. Mega Image offers fresh food, quality, healthy products and advice and a unique assortment of own brands.
THE CHALLENGE
Mega Image approached KVB Design to create a new packaging concept for the Mega Apetit convenience food brand. The Mega Apetit brand covers a wide variety of ready to eat foods; from soups to sandwiches and salads to desserts. The new packaging design concept had to be easily applicable to this incredible variety of products.
OUR APPROACH
The Mega Apetit logo was retained as a recognisable touch-point for the customer, all other aspects of the brand where developed from the ground up. We first reconsidered the categorisation of the product range in order to make the in-store shopping process as simple as possible for the customer; using colour to differentiate top level categories such as Mains, Sides, On-the-Go and Desserts.
The design focusses on the key attributes that the customer is looking for, for example 'Totally Vegan', 'High in Protein' or 'Treat Yourself'. This is identified through a badge positioned in the top corner of each product.
The bold and direct aesthetic of the graphic design reflects the fast-paced buying process that takes place in the category of grocery retail. The design concept was developed specifically with the aim of easy roll-out to hundreds of different products.
The premium 'By Chefs' sub-category is given an elevated appearance through the use of a more minimal design aesthetic.
THE RESULT 
The new Mega Apetit packaging range launched in February 2021 across Romania, available throughout the Mega Image retail network and for online delivery. Giving a fresh appearance and enhancing buying process for this convenience food category.
QUOTE
Thank you very much for the great work. The products with new Mega Apetit visual identity look fantastic!  
Ioana Mocanu, Brand Manager – Own Brands
Mega Image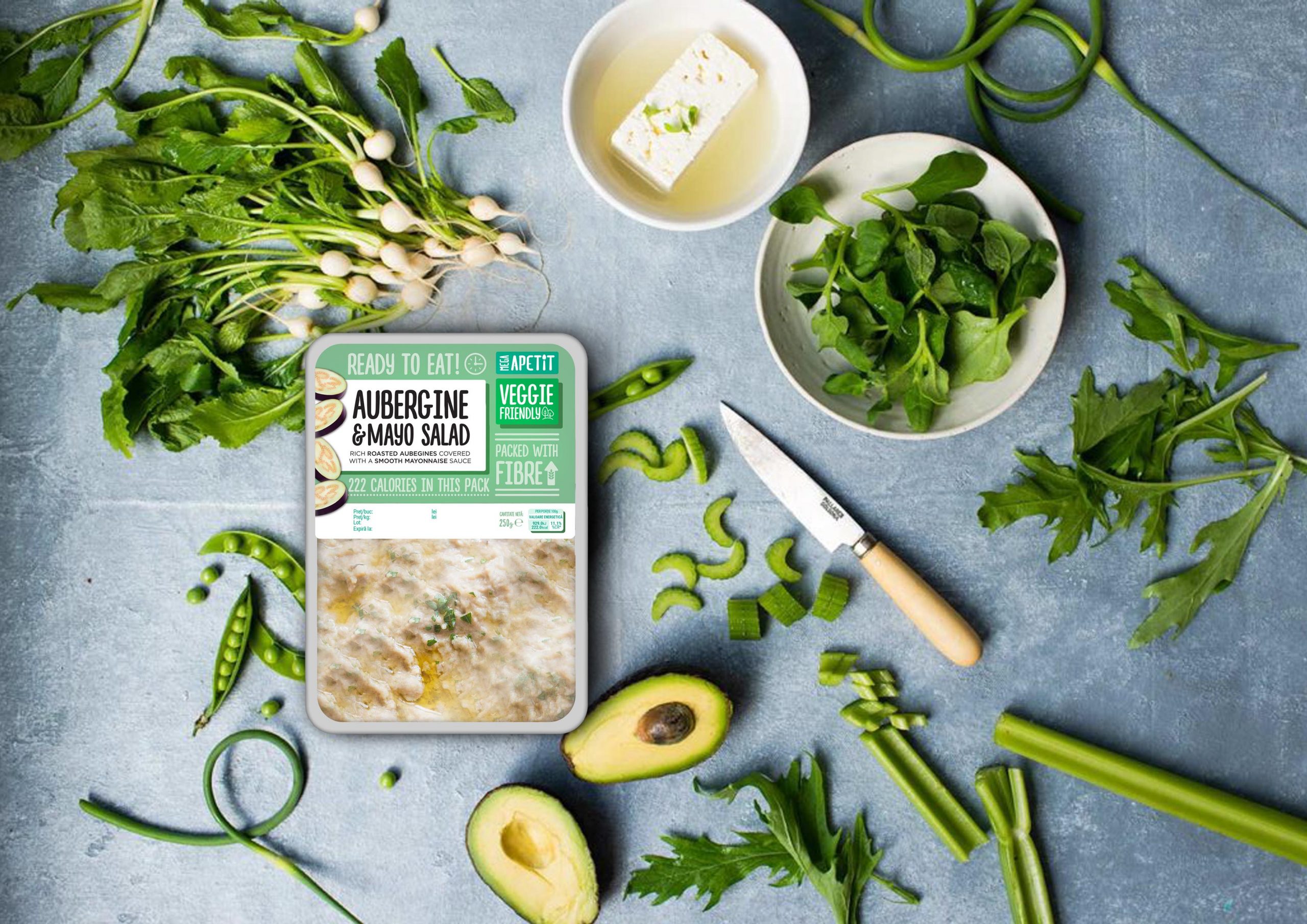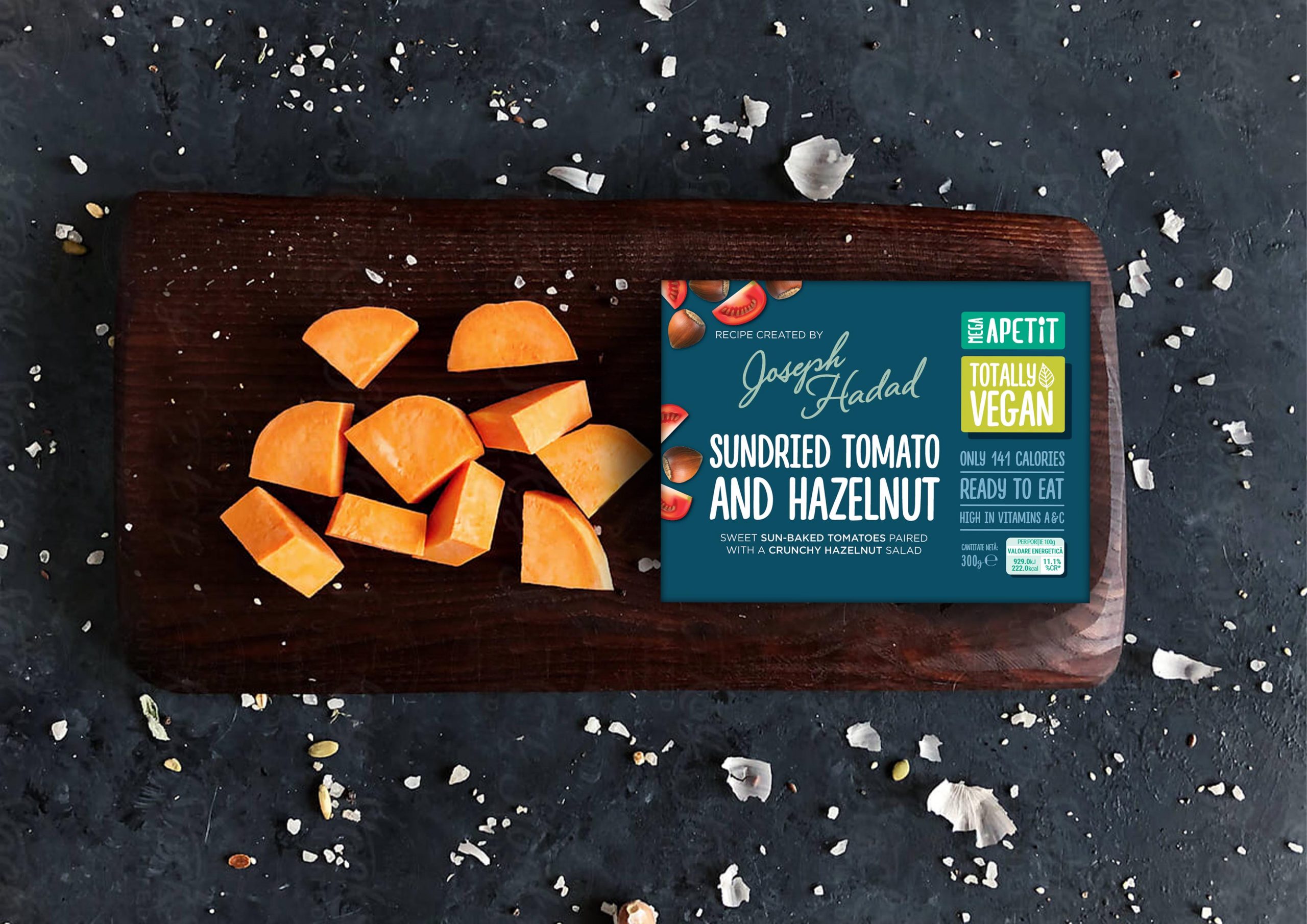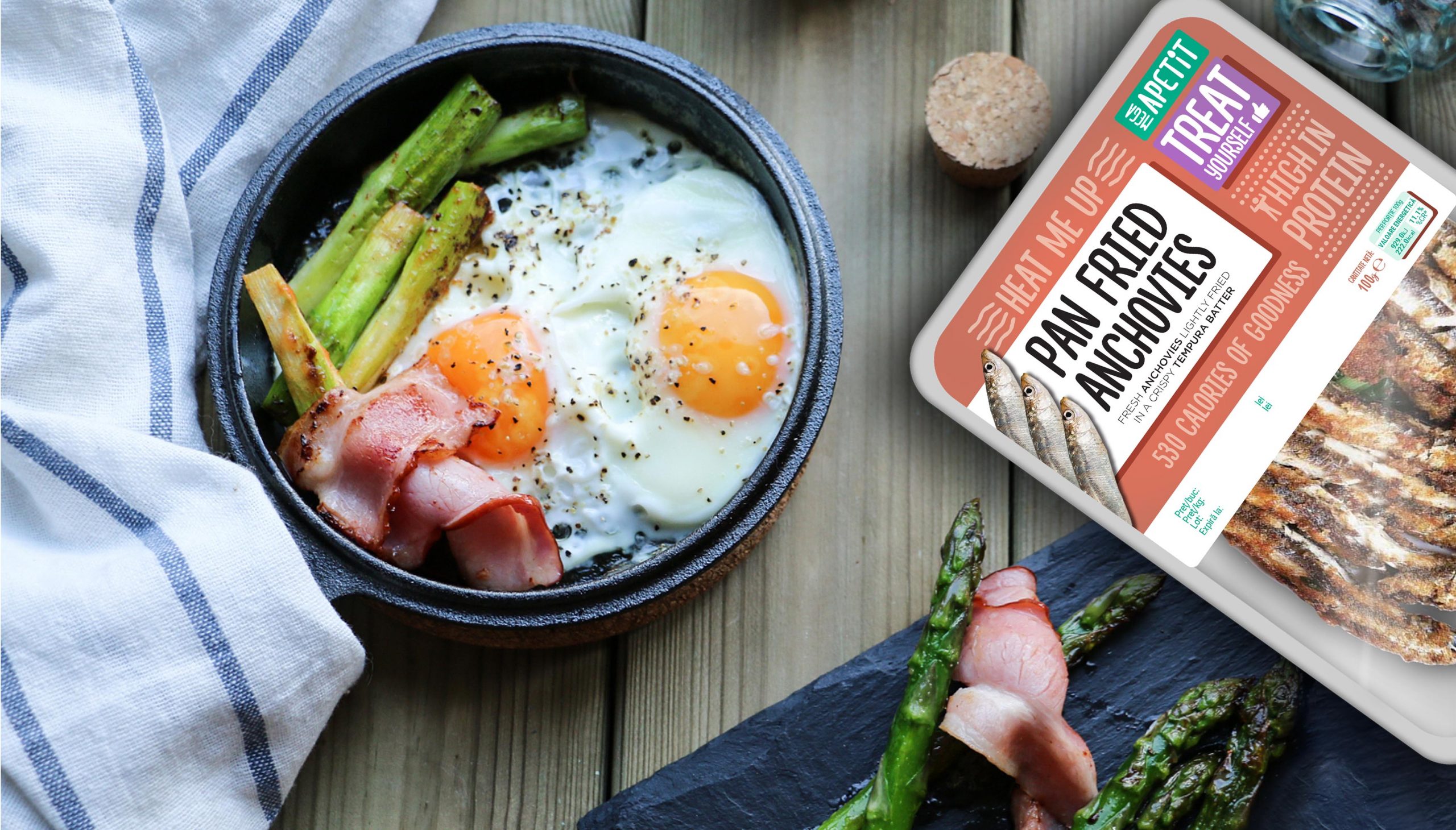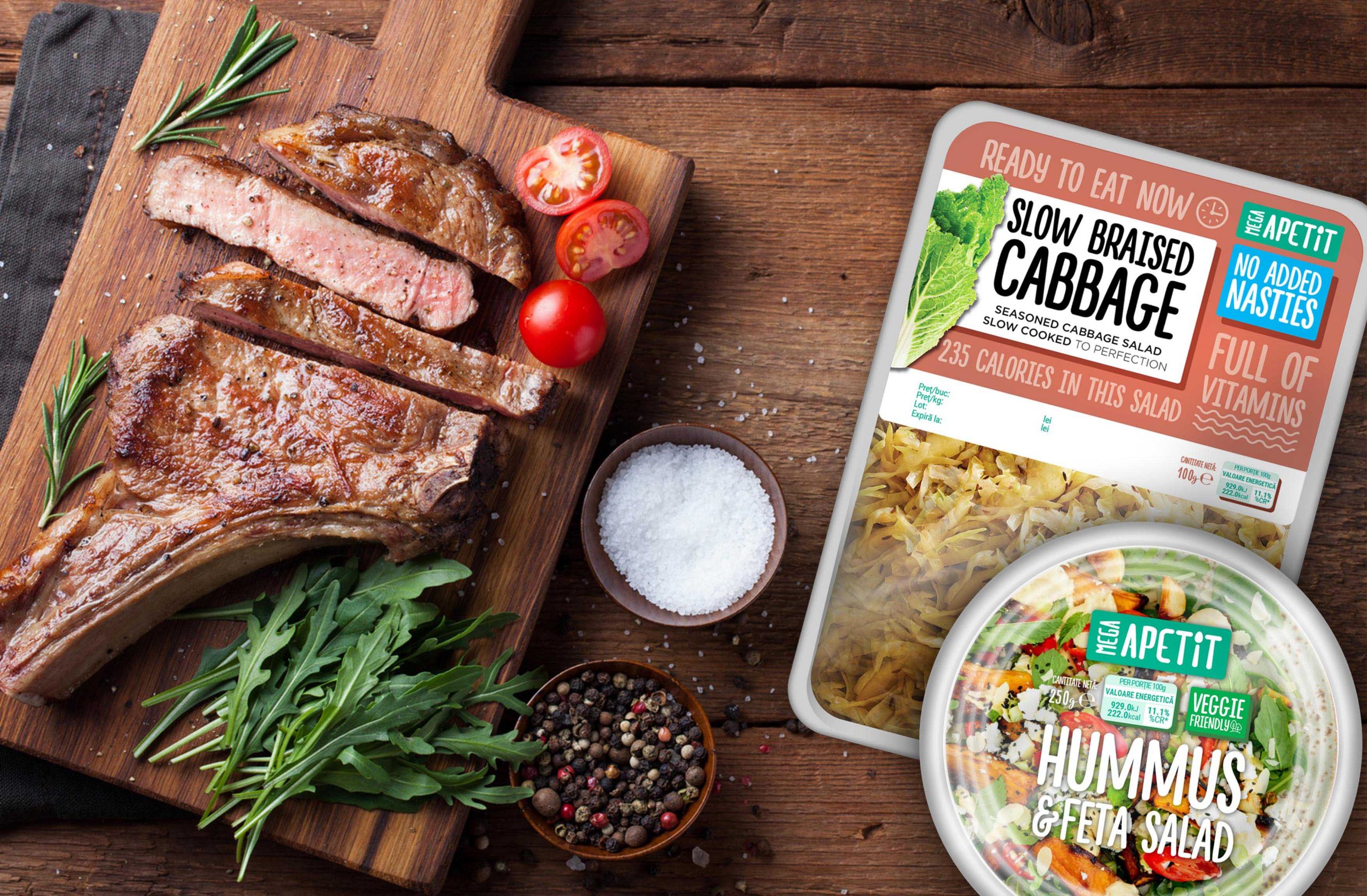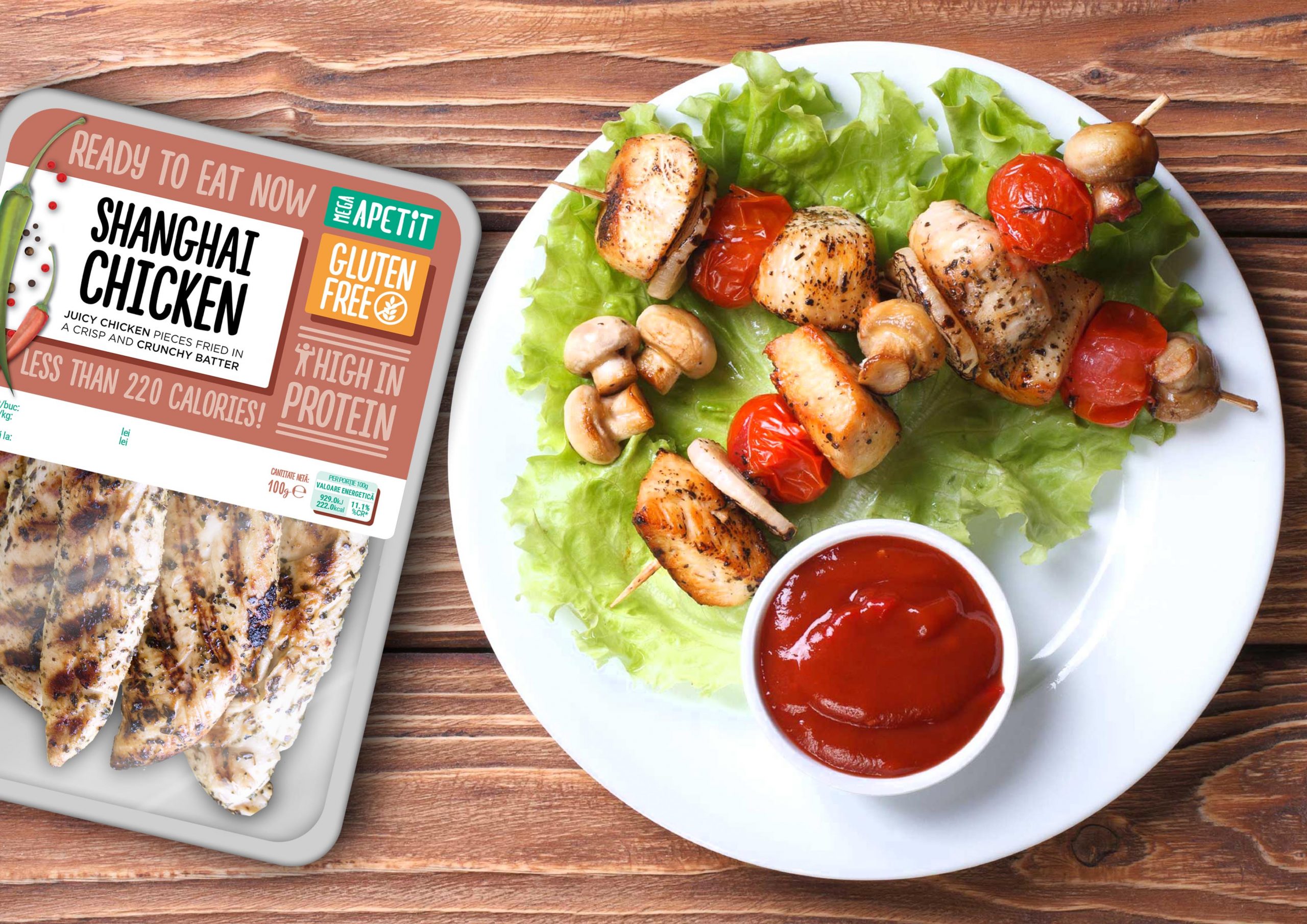 KVB Design Ltd
47 Duke Street  |  Henley-on-Thames
Oxfordshire  |  RG9 1UR  |  United Kingdom