In the middle of every
difficulty lies opportunity.
ABOUT BECKWORTH EMPORIUM  
An independent business, situated in rural Northamptonshire, Beckworth Emporium has for many years provided a combination of Food, Gifts and Garden supplies along with an Award-Winning restaurant employing close to 200 local people.
THE BRIEF 
After the initial lockdown period during the Covid-19 pandemic, Beckworth Emporium decided to re-open its doors to a temporary Pop-up Garden Restaurant. New brand identity and interior design was required to reflect this temporary Covid-19 friendly arrangement.
OUR APPROACH 
We used the existing glasshouse events building to build a temporary Pop-up Restaurant. This large building provided sufficient space for social distancing and being in the 'glasshouse' the indoor-outdoor ambience was prevalent. 
To keep the costs under control we reused the existing furniture and kitchen equipment, adding new wall structures, screens, and AstroTurf flooring. 
To differentiate from the original Restaurant brand, we came up with a new name and brand identity to support the interior design concept and customer experience.
A link to original Beckworth brand was maintained, whilst new identity with a full graphics package from the building identification and directional signage to the new menu design, website banners was a part of our scope.  
With a totally new branding concept, the warm and welcoming 'Garden Restaurant' opened early august 2020! 
Is this the largest COVID friendly Restaurant in the UK?  With 200 covers and nearly 800 sq meters of restaurant space, probably yes.  
THE RESULT 
The whole process from the initial brief to open the new Garden restaurant took 'less than six weeks' with just a little help from KVB Design. The new spacious Garden Restaurant was adopted by Beckworth customers from the very first day of opening.  
Beckworth Emporium has proved that 'In the middle of every difficulty lies opportunity', as quoted by Albert Einstein. 
QUOTE
Everything looked amazing!!  Thanks for your support!!  
David Brown, Co-Owner
Beckworth Emporium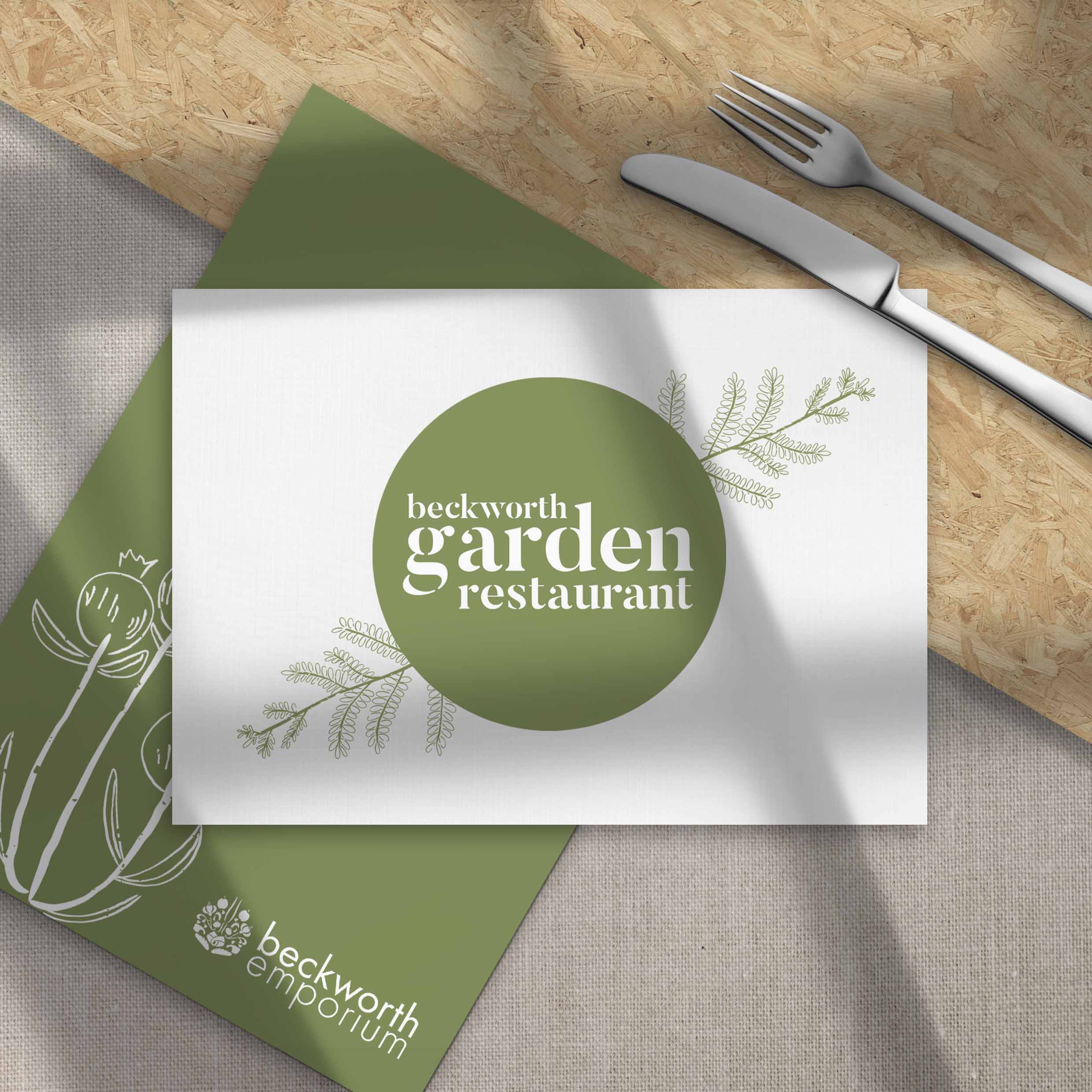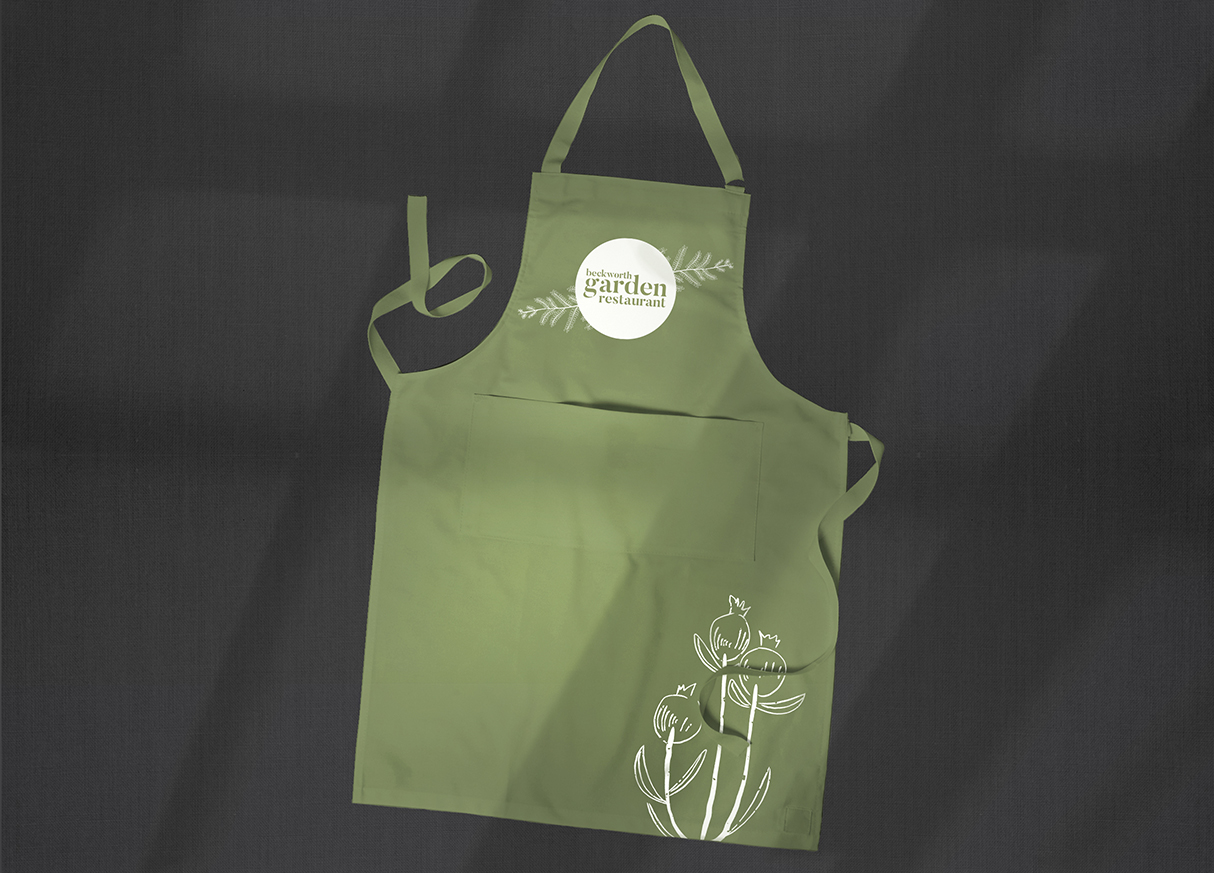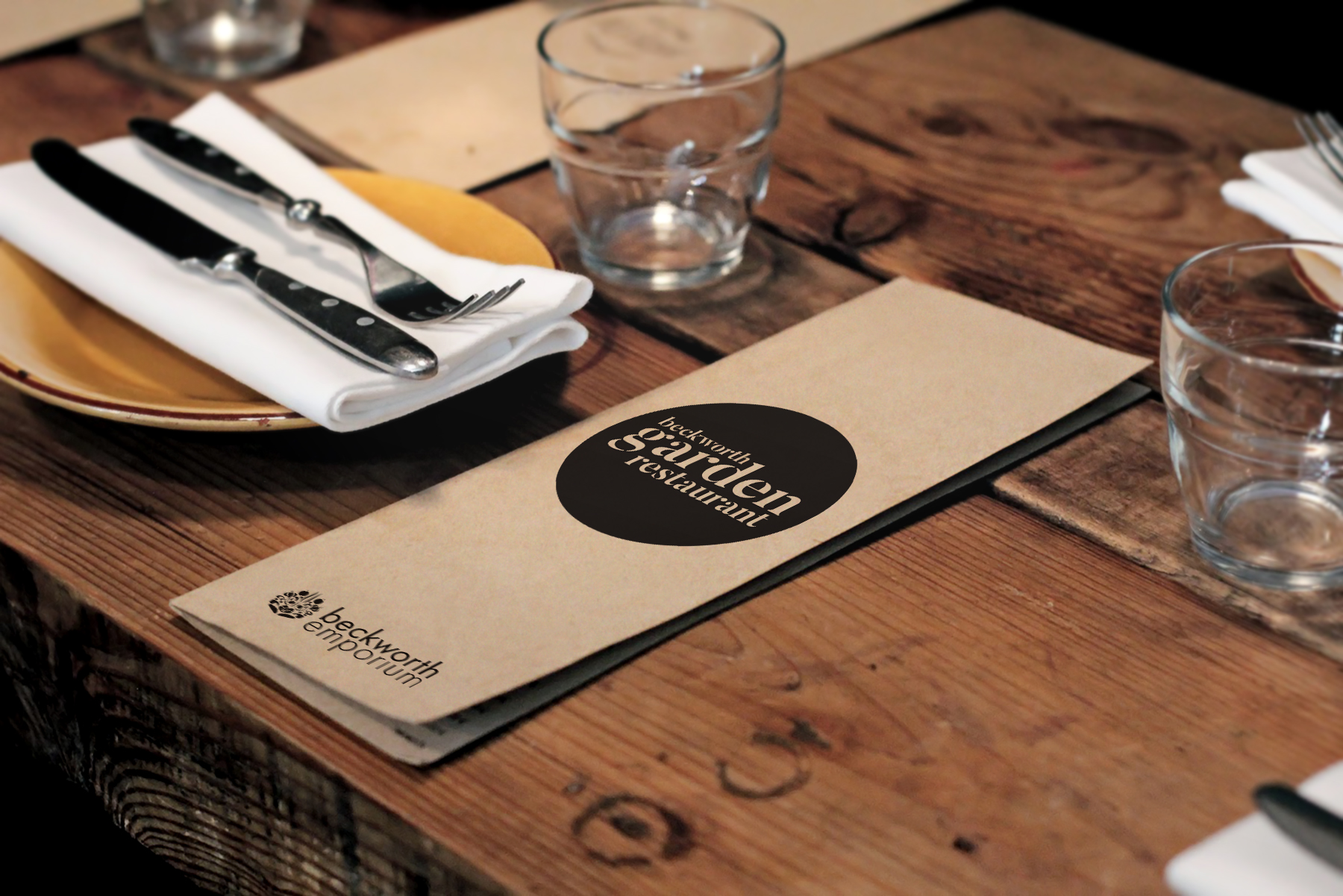 KVB Design Ltd
47 Duke Street  |  Henley-on-Thames
Oxfordshire  |  RG9 1UR  |  United Kingdom