We drew inspiration
from the richness of the land…
The Avant Garden Collection
ABOUT TEMPLE SPA
Temple Spa is an award winning luxury skincare brand with worldwide acclaim for their luxury product range and Spa experiences. 
Our cooperation with Temple Spa started in 2014, when we first designed their Christmas gifts collection. Following the success of the sales of Christmas gifts in 2015 and 2016, KVB Design was yet again challenged with designing an aspirational, premium concept for the Temple Spa Christmas Gift Boxes.
The box designs were to work perfectly with Temple Spa's brand ethos and be inspired by the Mediterranean. The box designs were required to 'tell a story' and romance Temple Spa's connection with this most wonderful part of the world.
THE BRIEF
Temple Spa Christmas gifting always takes inspiration from the warm sunny climes of the Southern Med.  "Over the years we have looked through bright stained glass windows and sun-aged doors concealing beautiful crafted artefacts. We've looked in stunning Palazzos hosting aged materials and historical patterns.
This year we have been inspired to look again… but this time to look out. Outwards through the windows and fretted iron gates of the Palazzo and onto the rich, abundant landscapes and seascapes of the Med." 
OUR APPROACH
We drew inspiration from the richness of the land, the exquisite beauty of all nature has to offer. The sublime charm of each new dawn and the subtle opulence of the night, we captured the exquisite beauty of layered lands to offer up these great gifts.
We used the hand drawn illustrations of Mediterranean ingredients and used texture and depth of colour used to create a sophisticated 'aged' feel. The images were paired with a colour that links with the subject of the image along with three different patterns that were used across the whole collection. To further enhance the design, we used of metallic gold foil printing to add a sense of opulence, and the use of a rich colour palette.
When viewed as a collection a clear design language is present throughout. It is intended that each box can be kept and appreciated as a beautiful object in its own right.
THE RESULT
Christmas 2017 collection was sold out by early December 2017, which is a true testament to the success of our wonderful cooperation.
QUOTE
We received the first Christmas boxes last week and I thought you might want to take a look! They look AMAZING, we are delighted with the results. The gold foil adds another dimension to the design and has created something really unique – we cannot wait for the big unveiling at the September regionals'.
Camille Soldano, Head of Product,
Temple Spa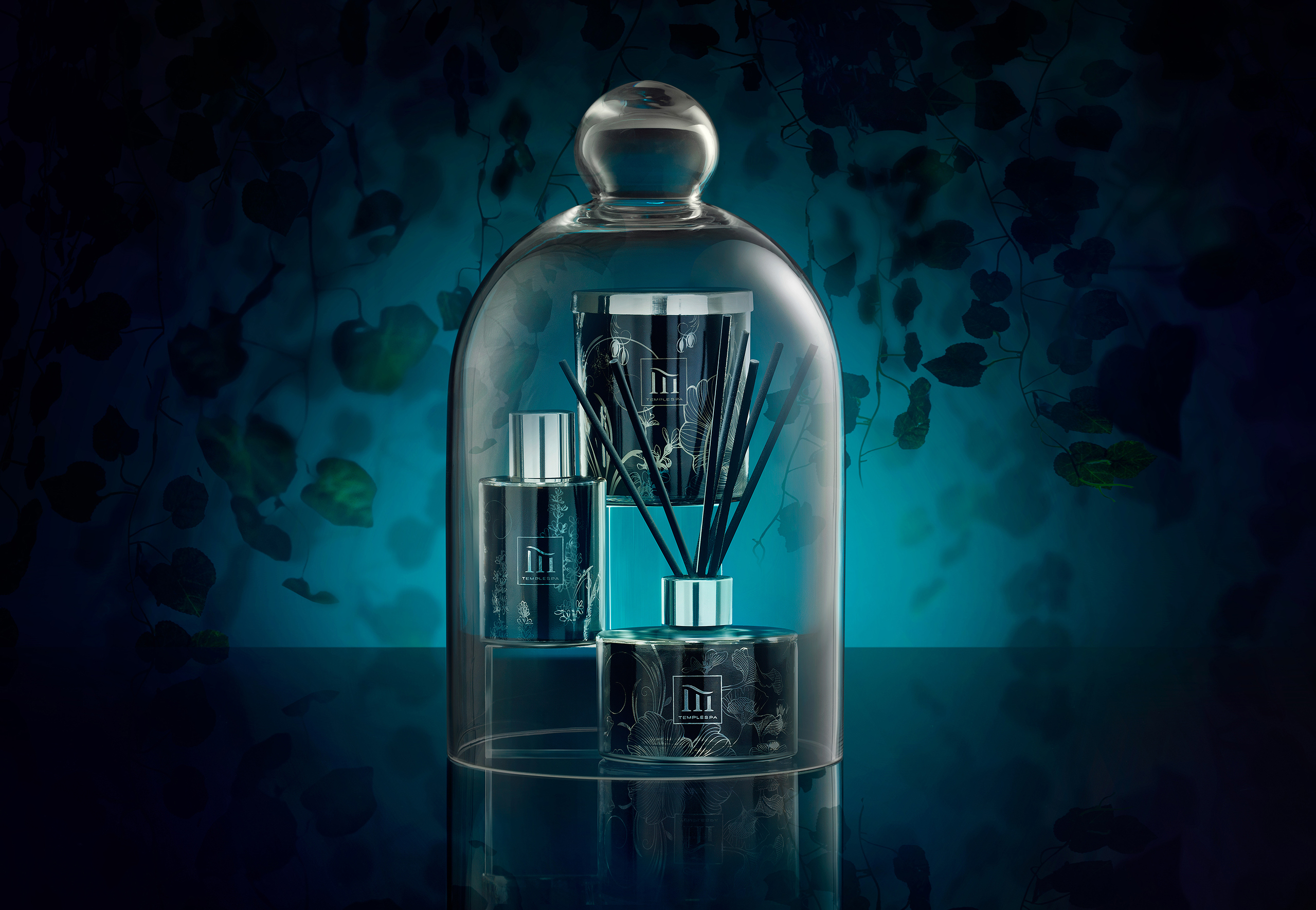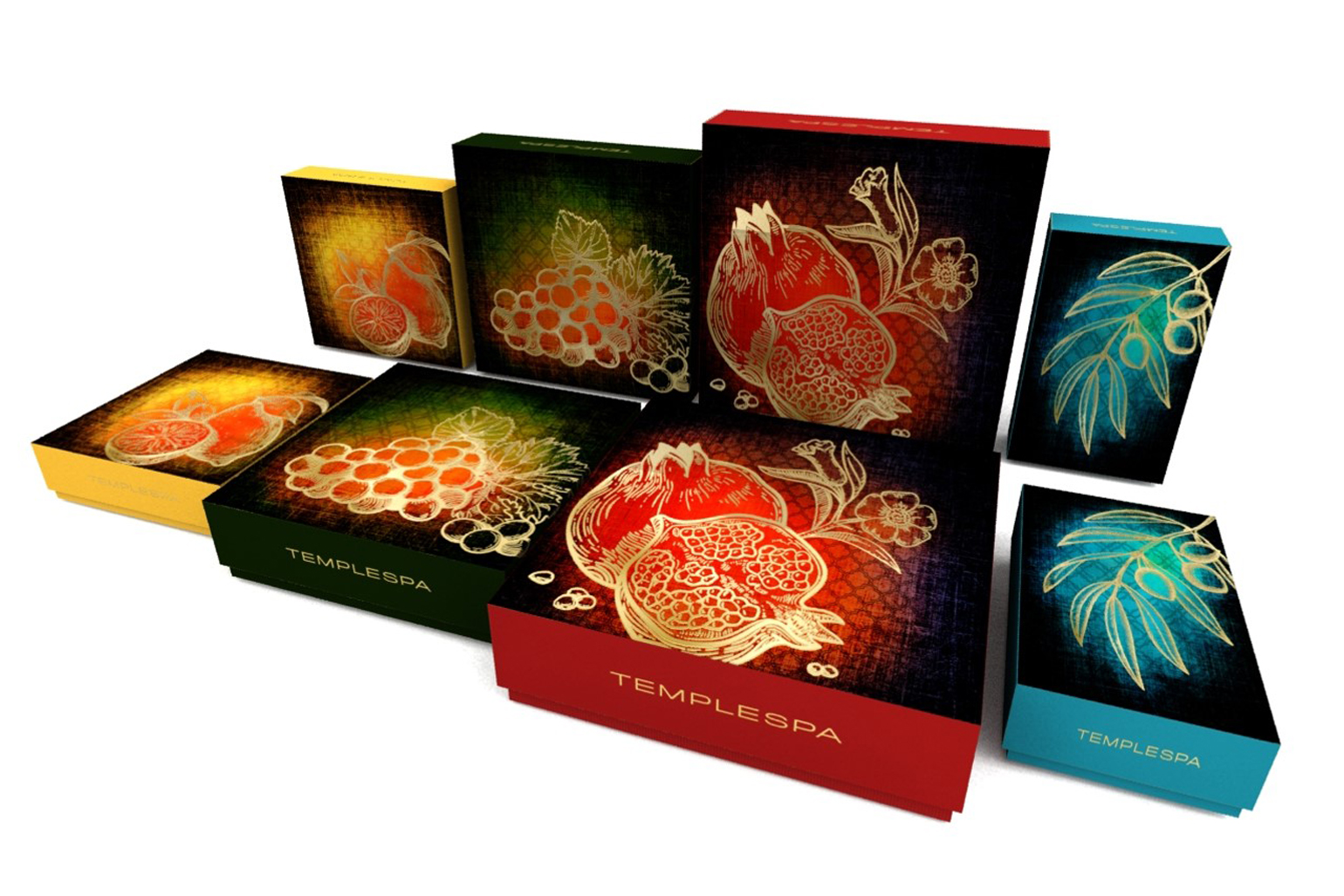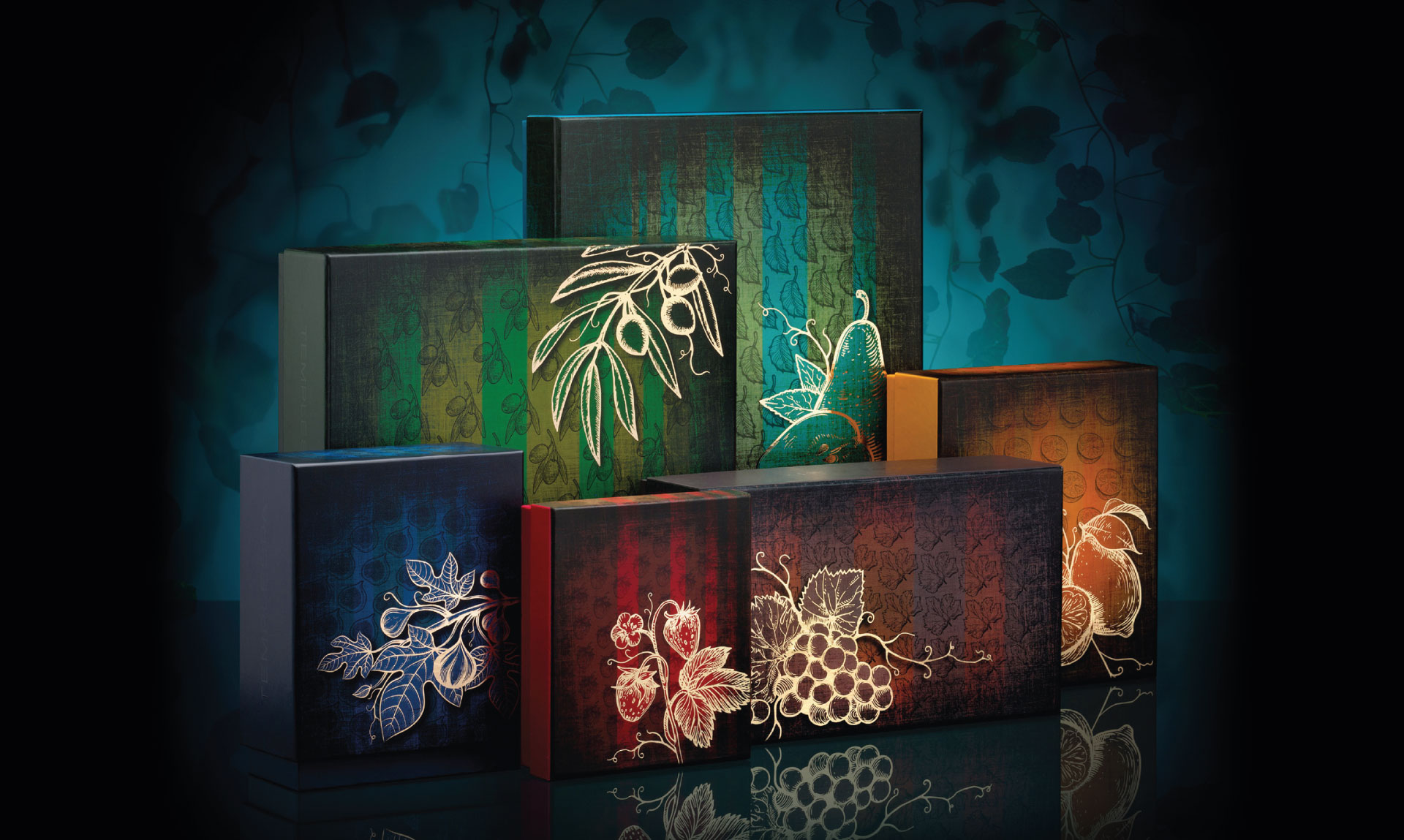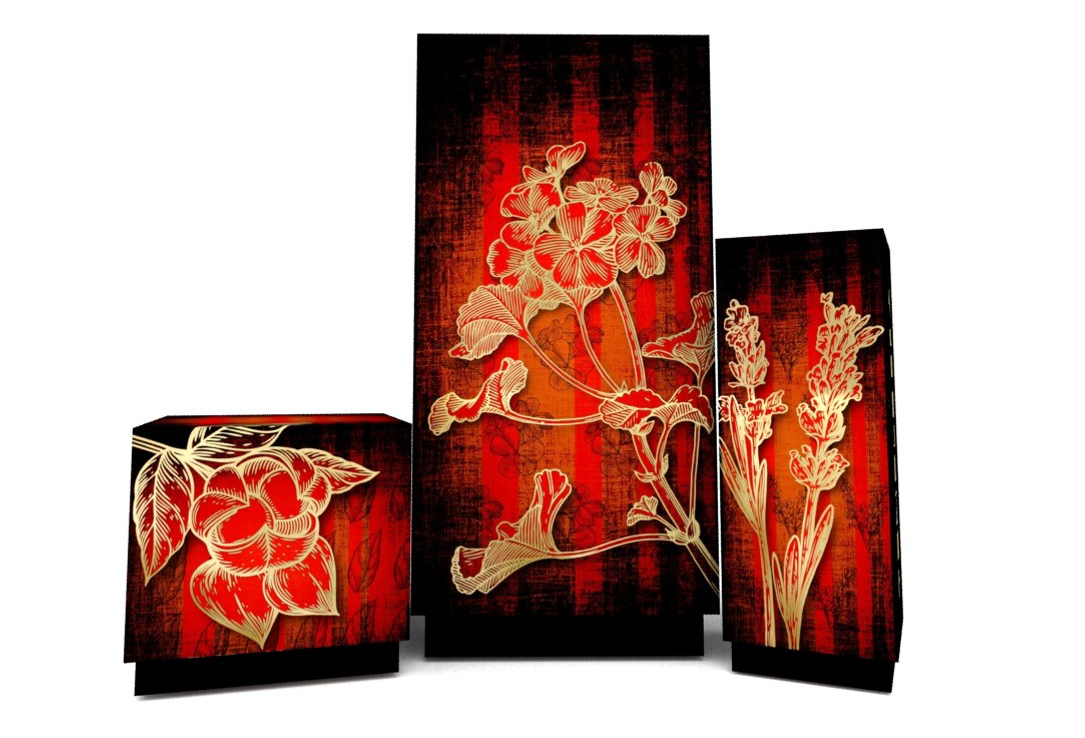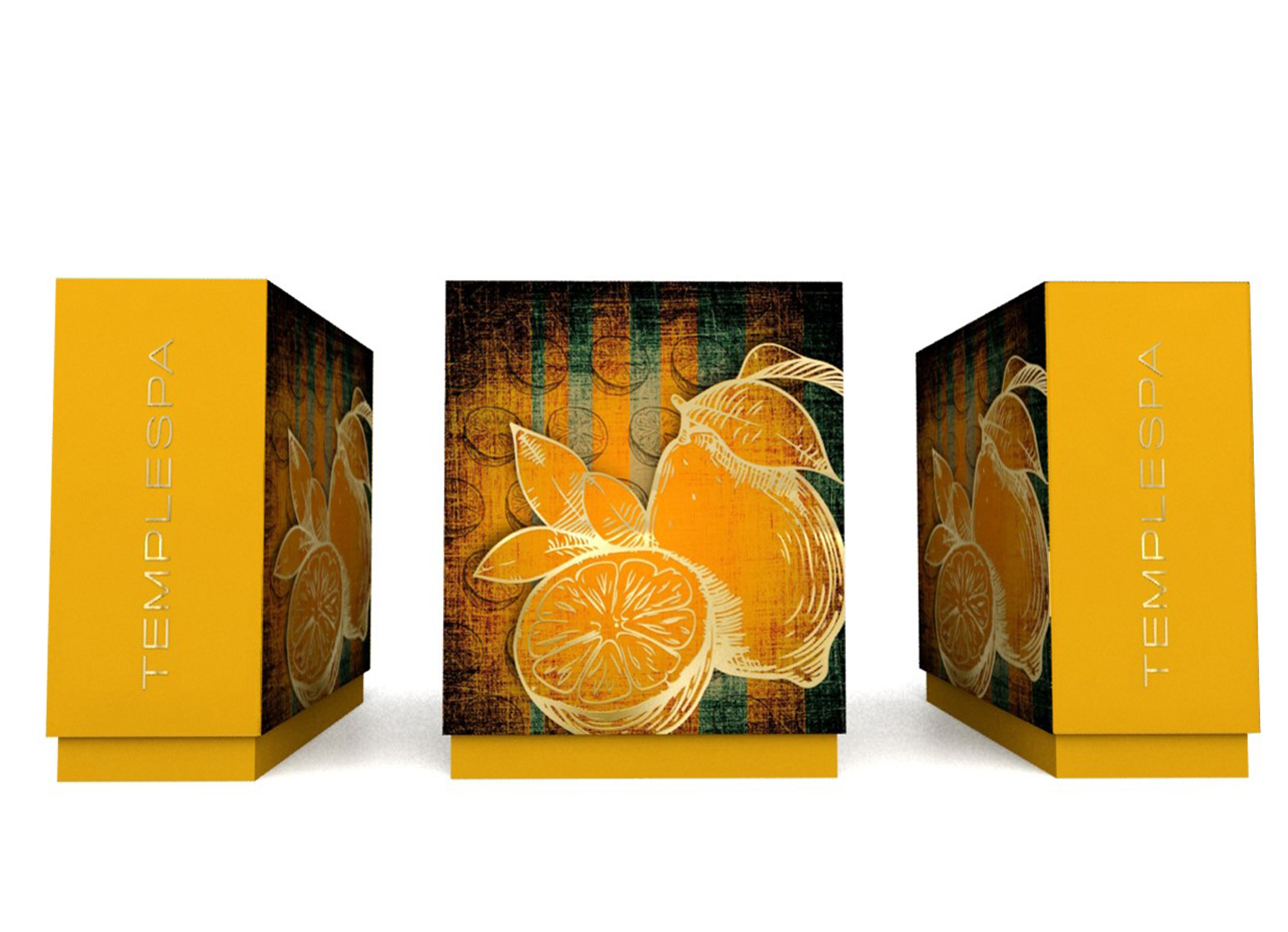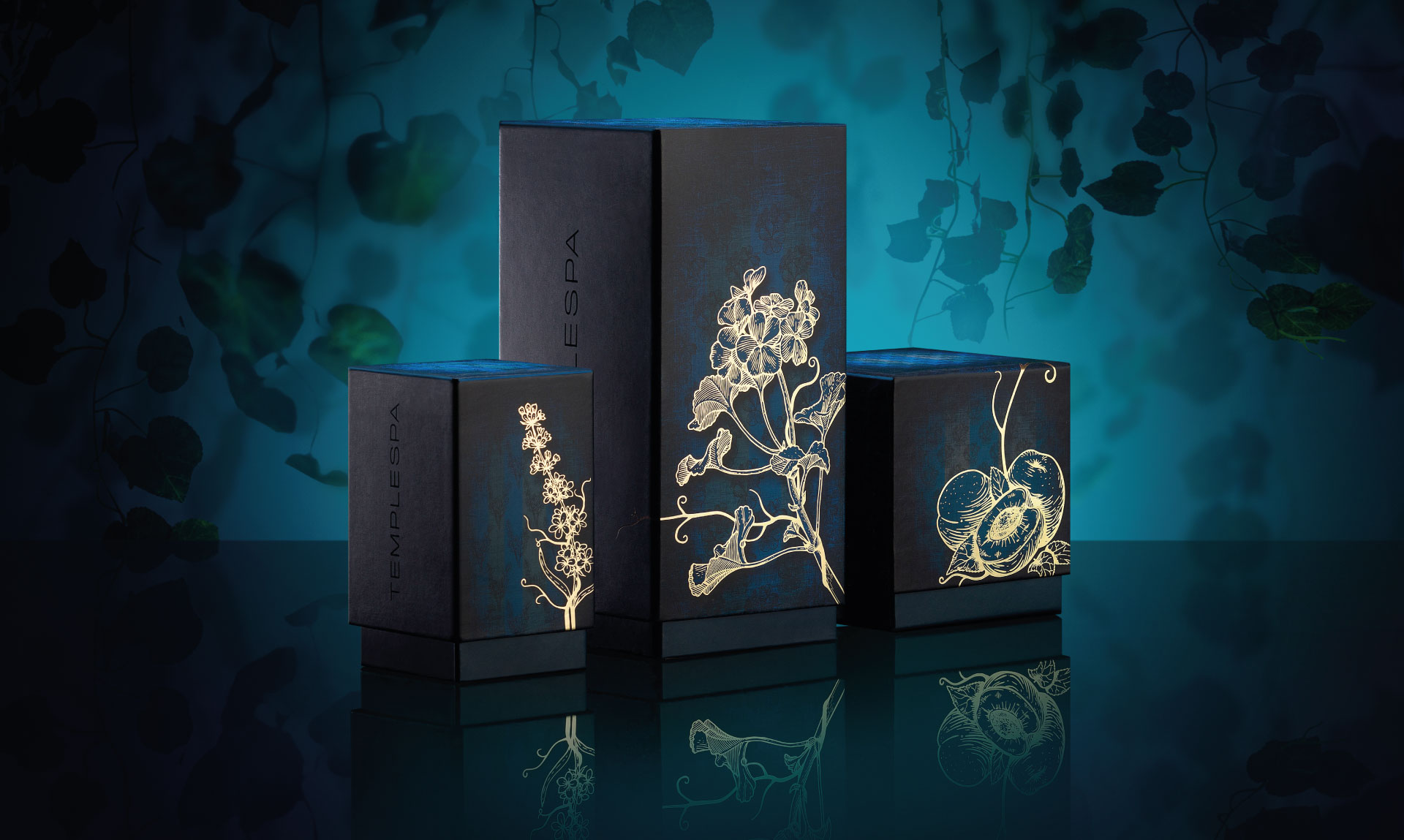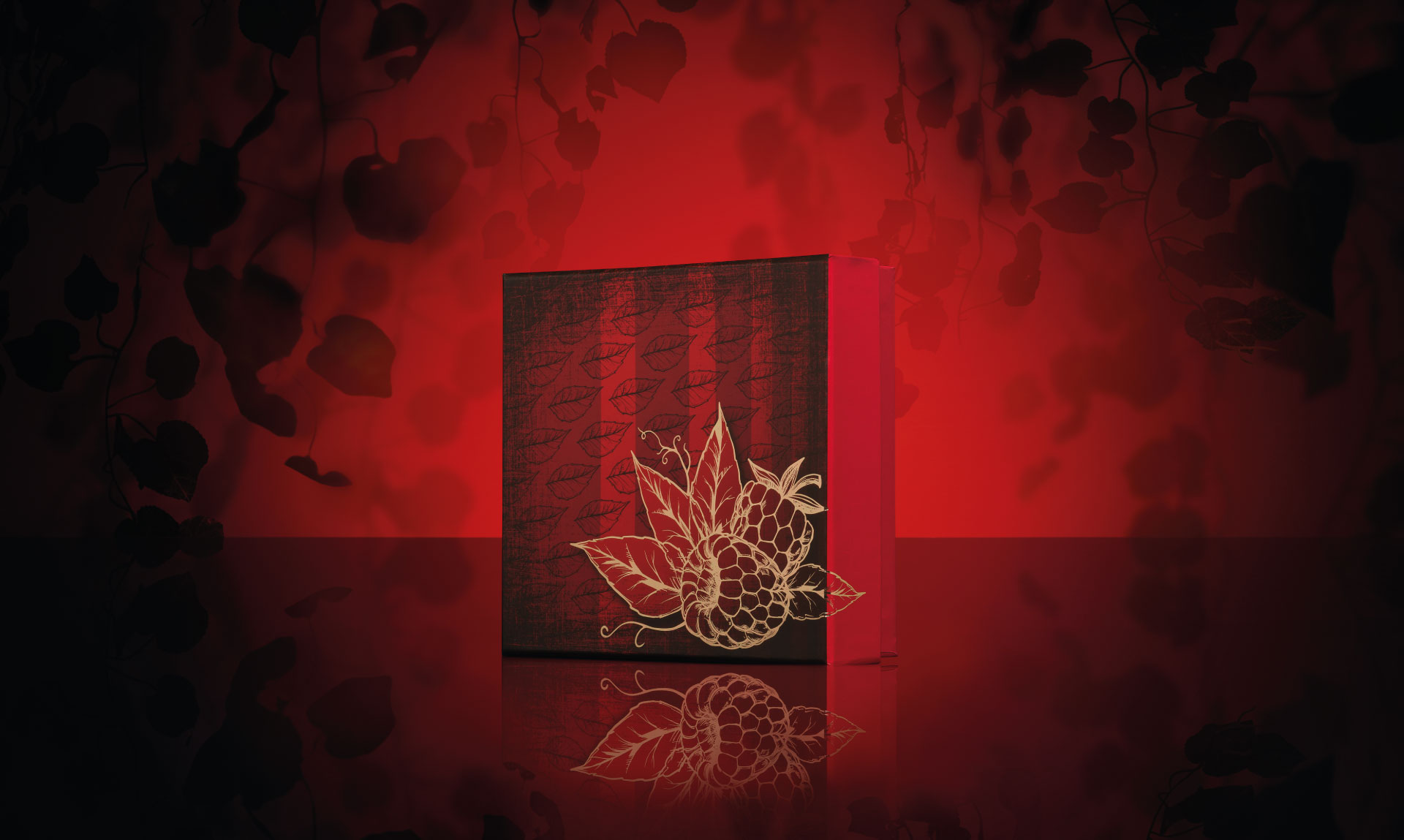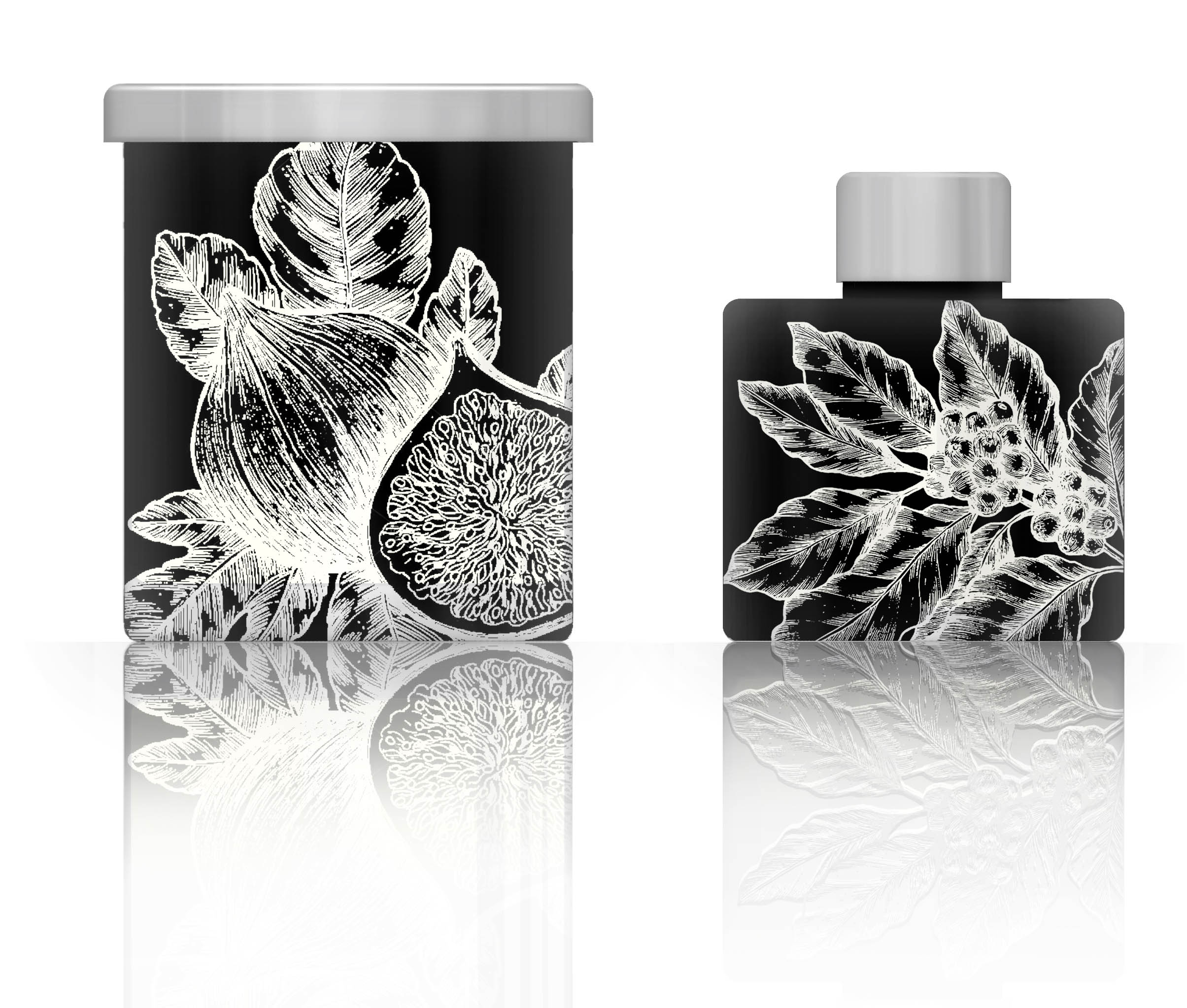 KVB Design Ltd
47 Duke Street  |  Henley-on-Thames
Oxfordshire  |  RG9 1UR  |  United Kingdom