Connecting customers, brand & stores
ABOUT MEGA IMAGE
Mega Image are the leading supermarket chain in Romania with a network of over 650 stores, operating a wide variety of store formats from convenience stores to large concept stores.
THE BRIEF
KVB Design were tasked with creating a full brand identity for the new Mega Image loyalty scheme which provides a personalised shopping experience for all customers. We created a full brand identity for the new Mega Image loyalty scheme including the name, visual identity, card layout and instore communication.
OUR APPROACH
We approached the task by creating an extension of the Mega Image brand that would stand as an independent part of the wider Mega Image family. The name "Connect" describes both the new digital personalisation features of the loyalty scheme and the connection the customers has to the physical stores.
The use of green is selected to provide contrast with the recognisable red and grey of the Mega Image brand, providing a recognisable touchpoint instore and online.
THE RESULTS
The Connect card was launched in late 2018 across Romania in over 650 stores and online in the form of the digital Connect card, the first fully personalised loyalty card in the market. In the first 2 months, 300,000 people subscribed to the service.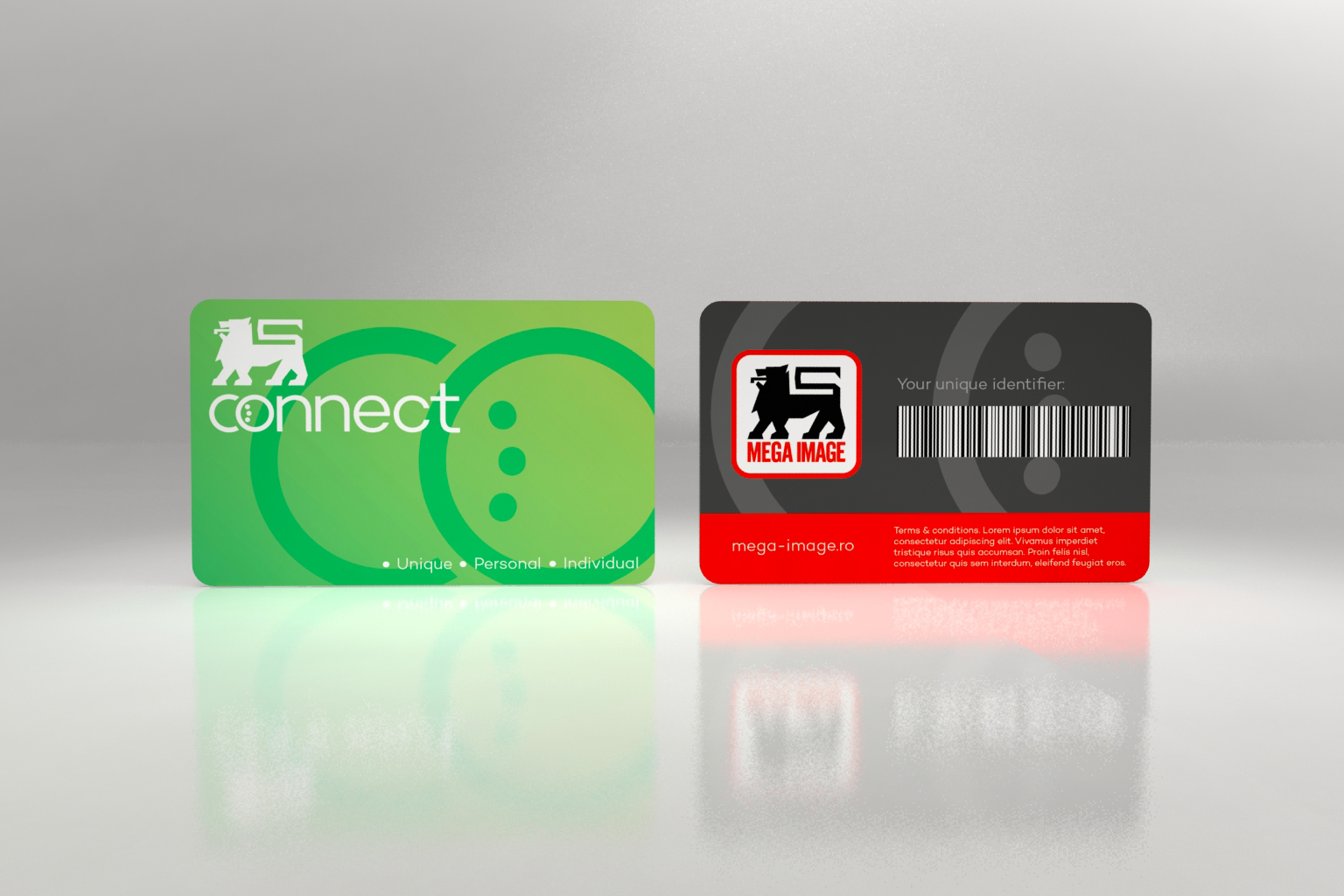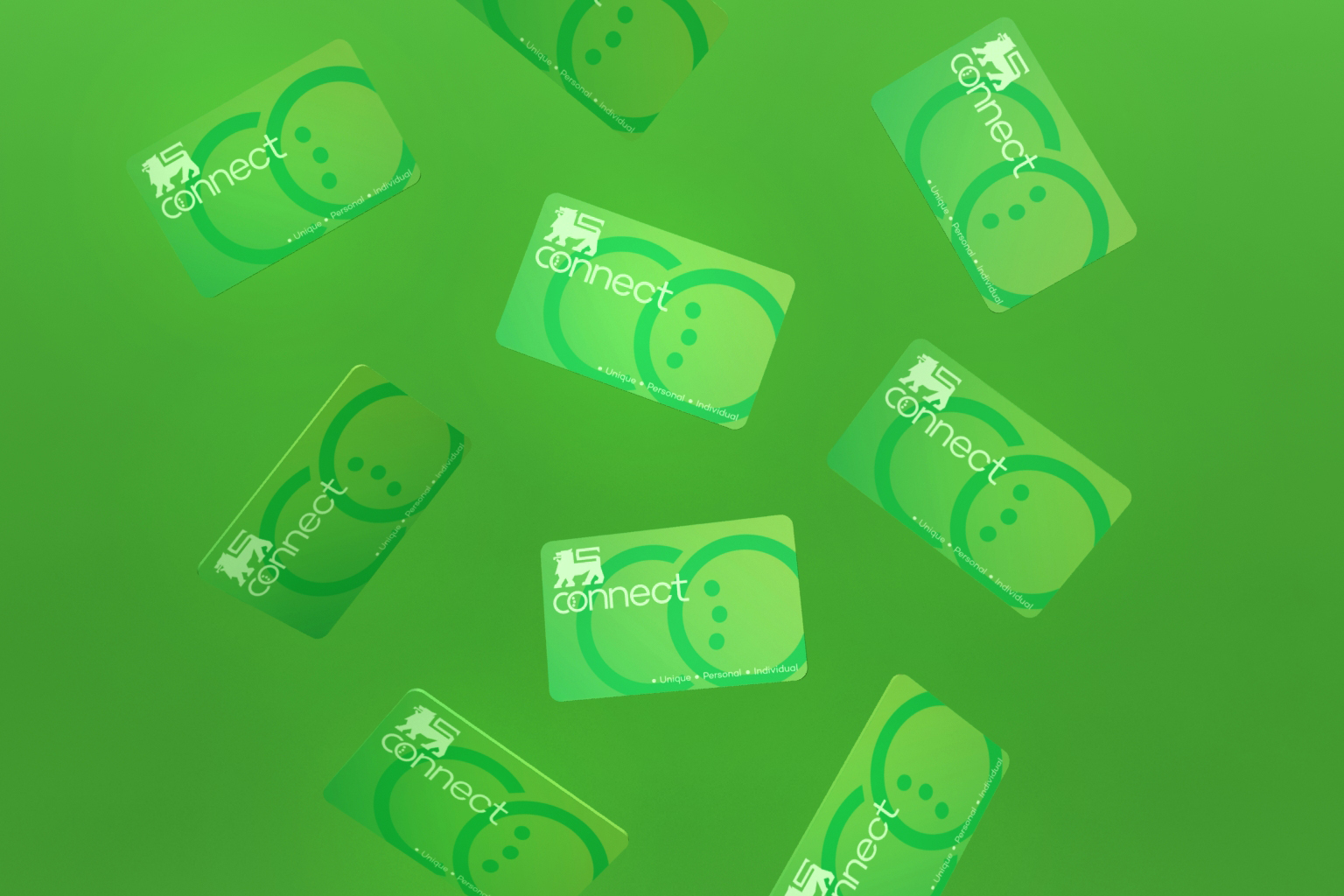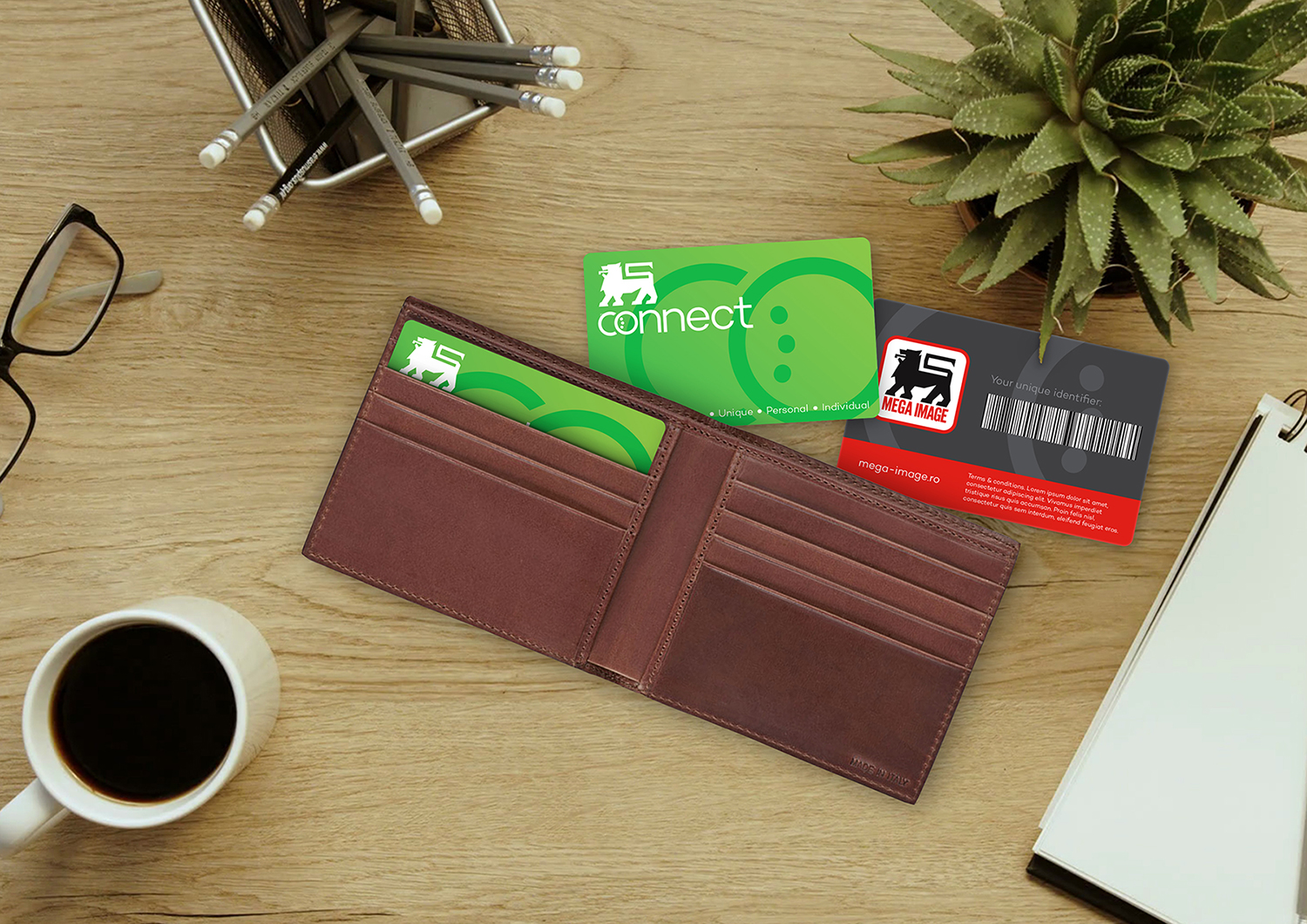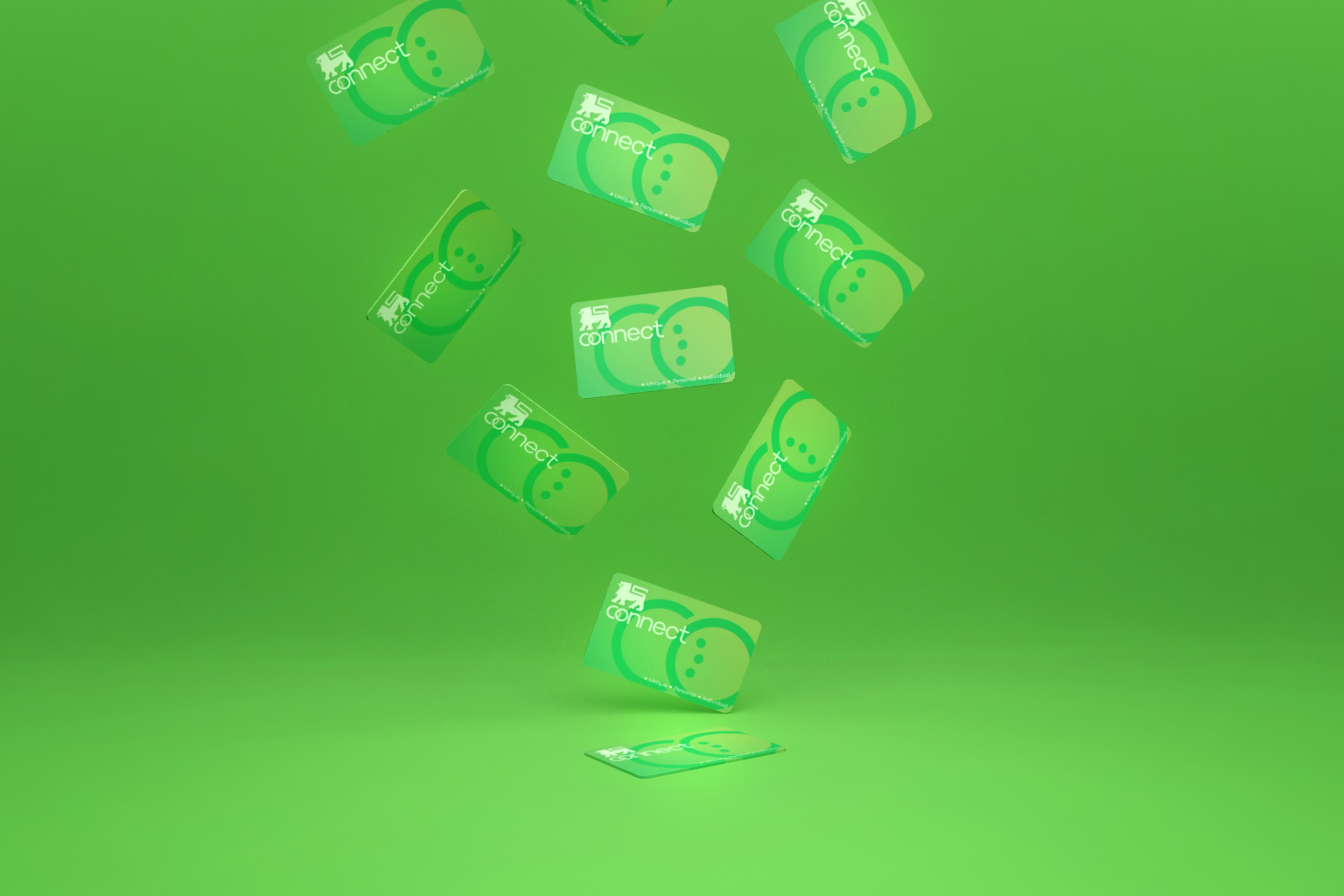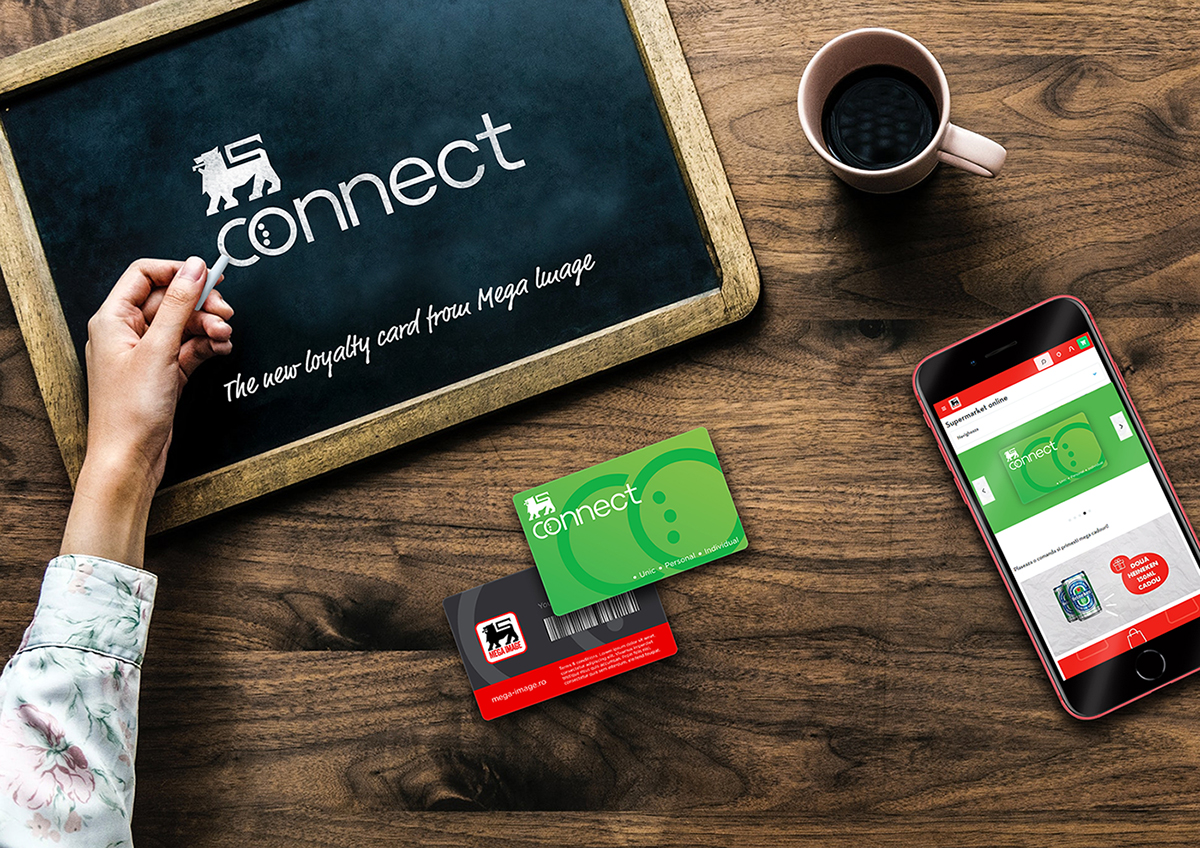 KVB Design Ltd
47 Duke Street  |  Henley-on-Thames
Oxfordshire  |  RG9 1UR  |  United Kingdom