Best fresh produce from Mega Image
ABOUT MEGA IMAGE
Mega Image are the leading supermarket chain in Romania with a network of over 650 stores, operating a wide variety of store formats from convenience stores to large concept stores.
THE BRIEF
Mega Image approached KVB Design to create the new brand identity and store façade concept for the new Fresh Bazar store format.
Fresh Bazar stores bring together the best fresh produce from Mega Image, including fresh fruit, fresh vegetables, ready to eat food and take away coffee. Fresh Bazar stores operate alongside the main Mega Image and Shop&Go stores.
OUR APPROACH 
KVB Design worked with the Mega Image team to create a full new brand identity, façade and signage concept for Fresh Bazar. Our approach was to create a design which simultaneously linked with the other Mega Image stores and also stood apart as a stand-alone brand.
The Fresh Bazar identity is designed to appeal to a health conscious consumer, drawing inspiration from modern organic focussed brands. The material and colour palette is created using a controlled combination of contrasting materials; reflecting the simple and fresh product offer.
The window graphics are designed to link the store interior and exterior together.
THE RESULTS
The first Fresh Bazar store opened to the public in July 2019, adding a new and exciting retail experience to the Mega Image store network.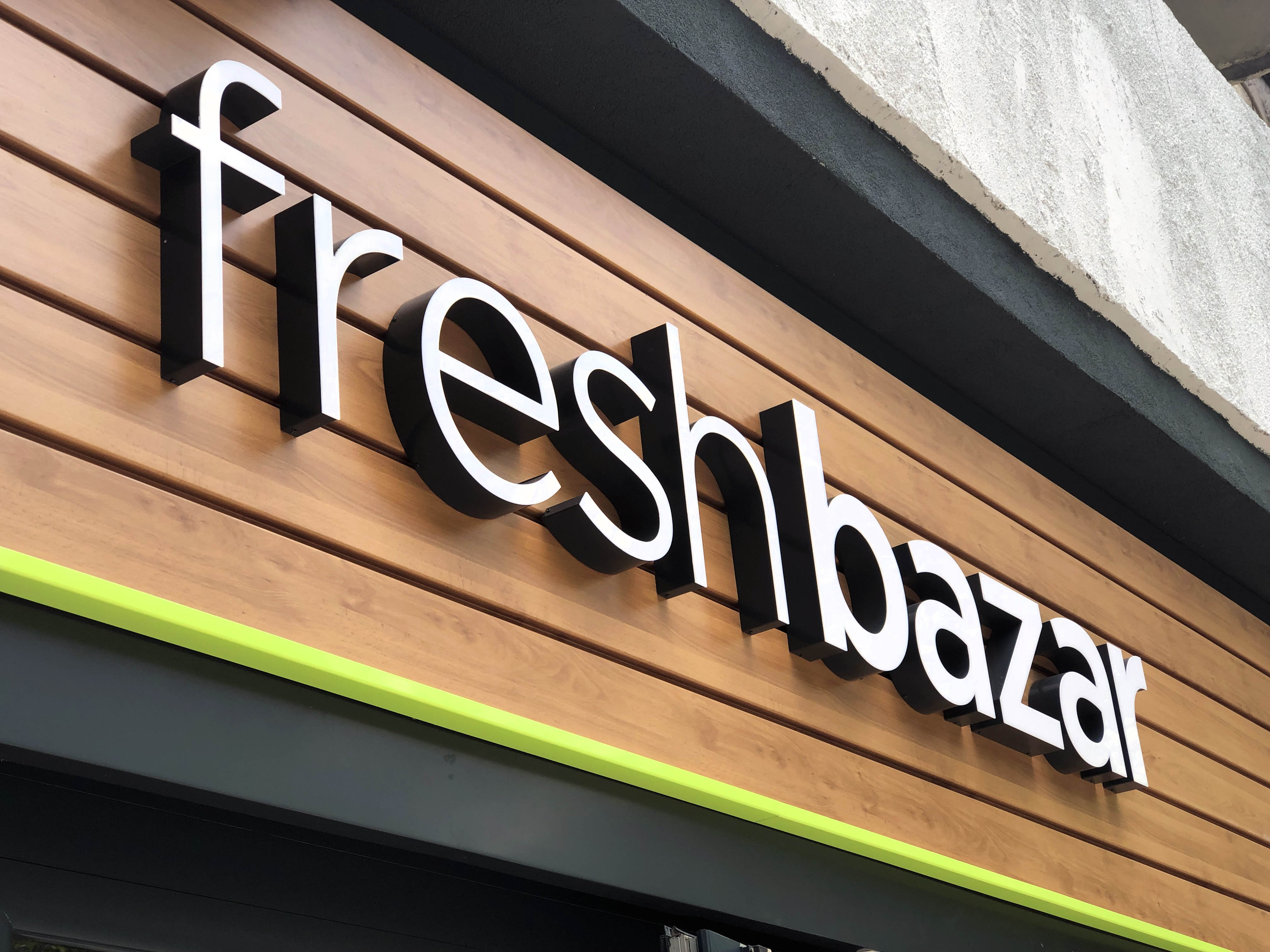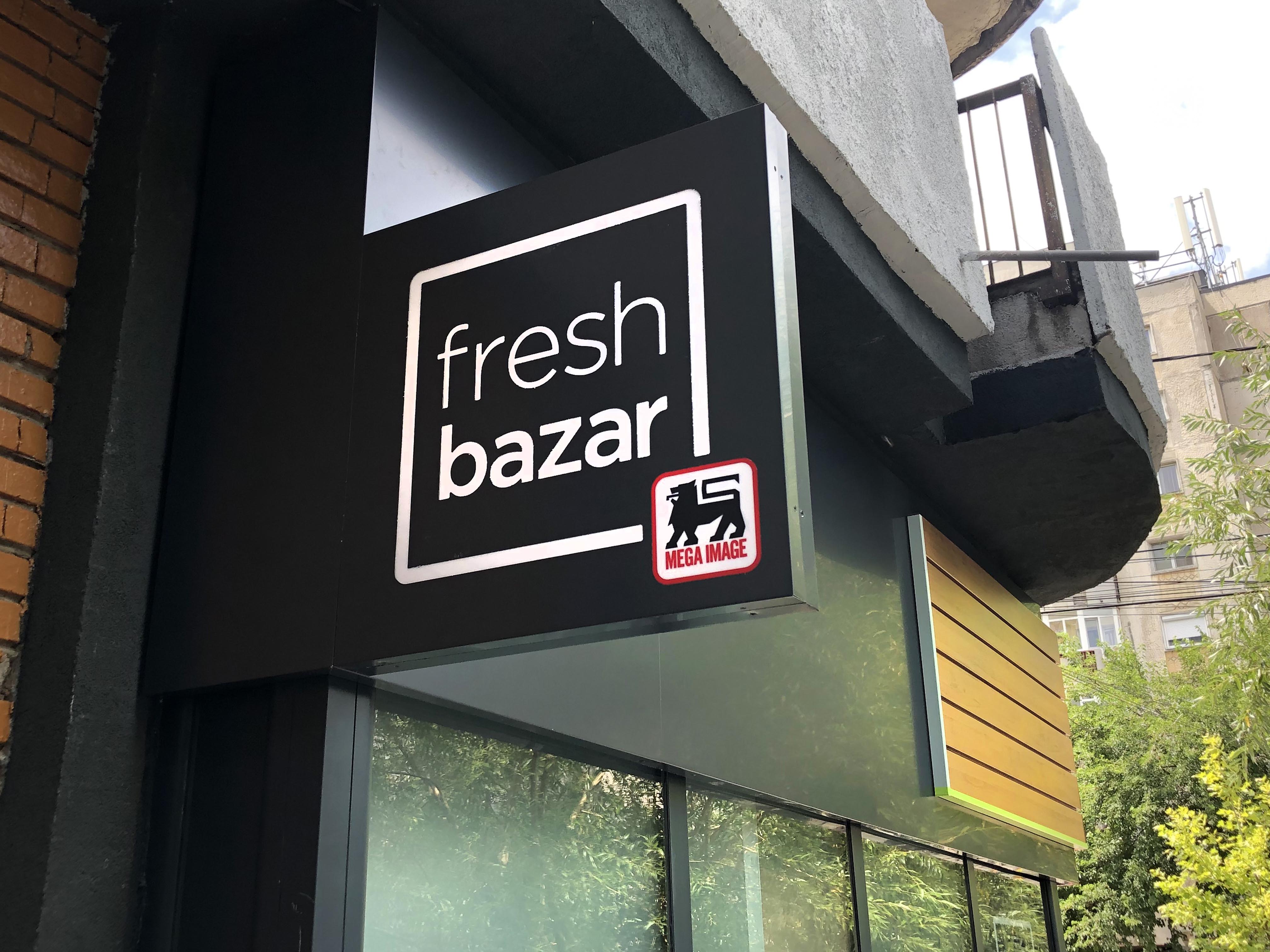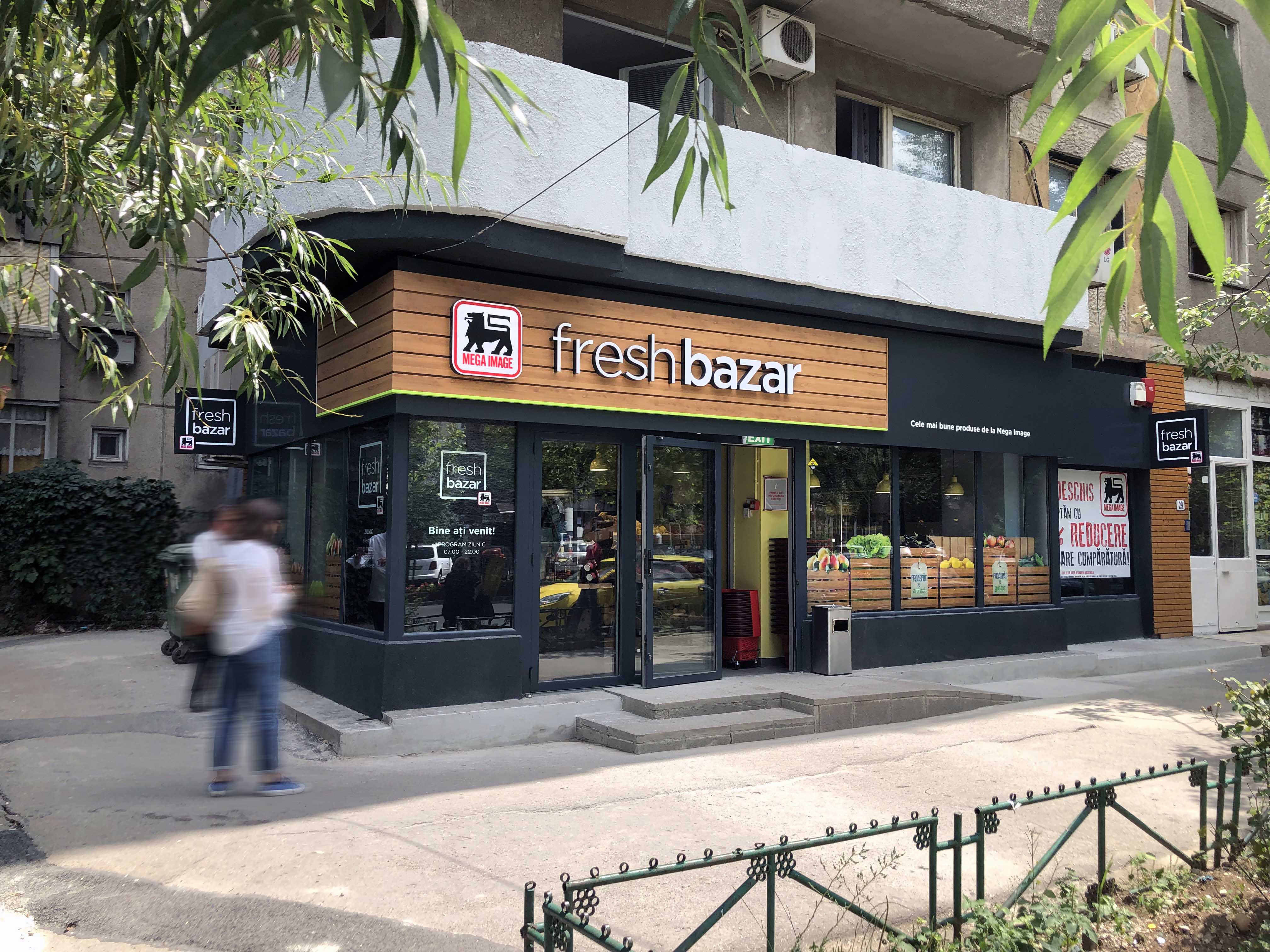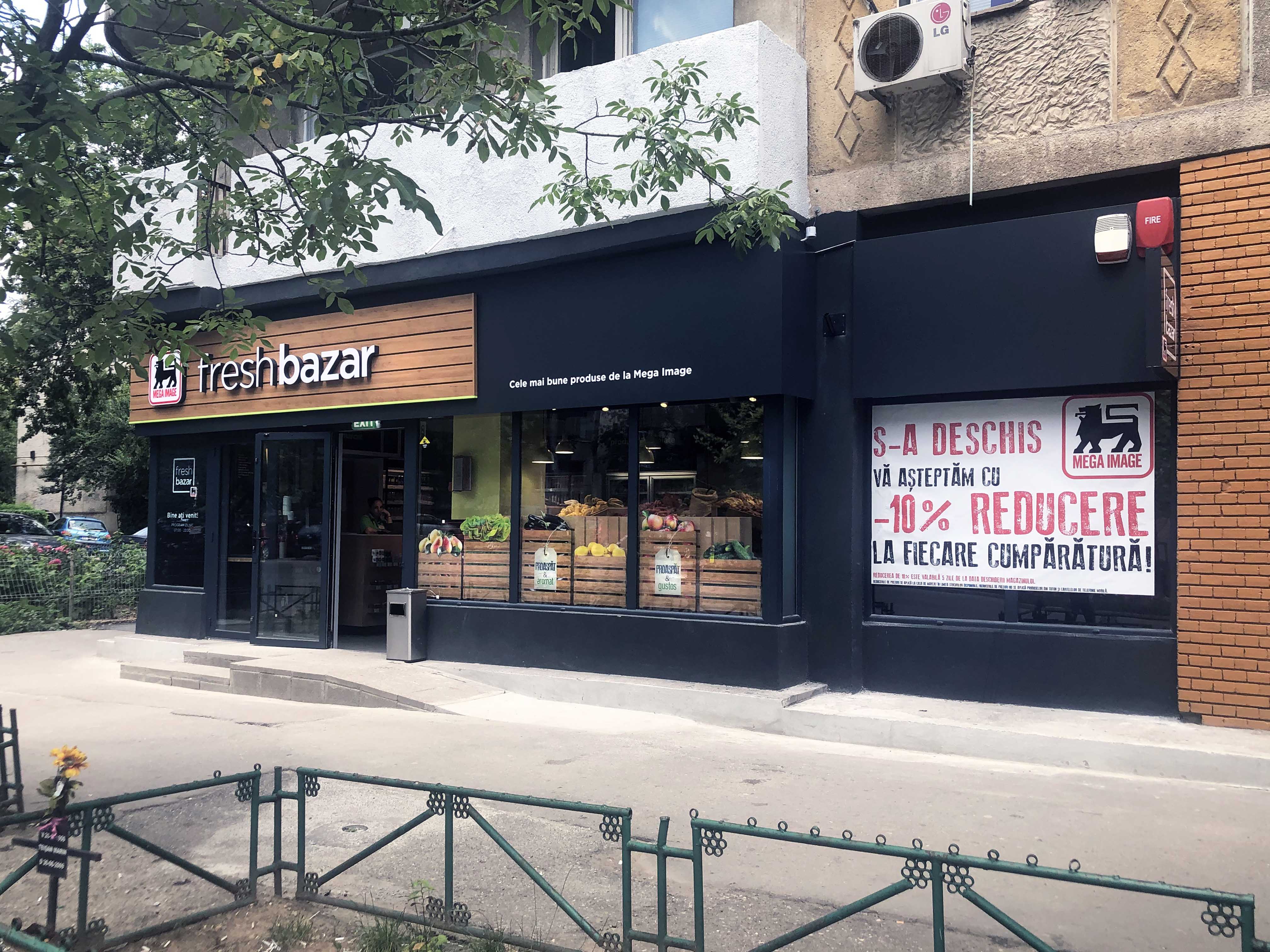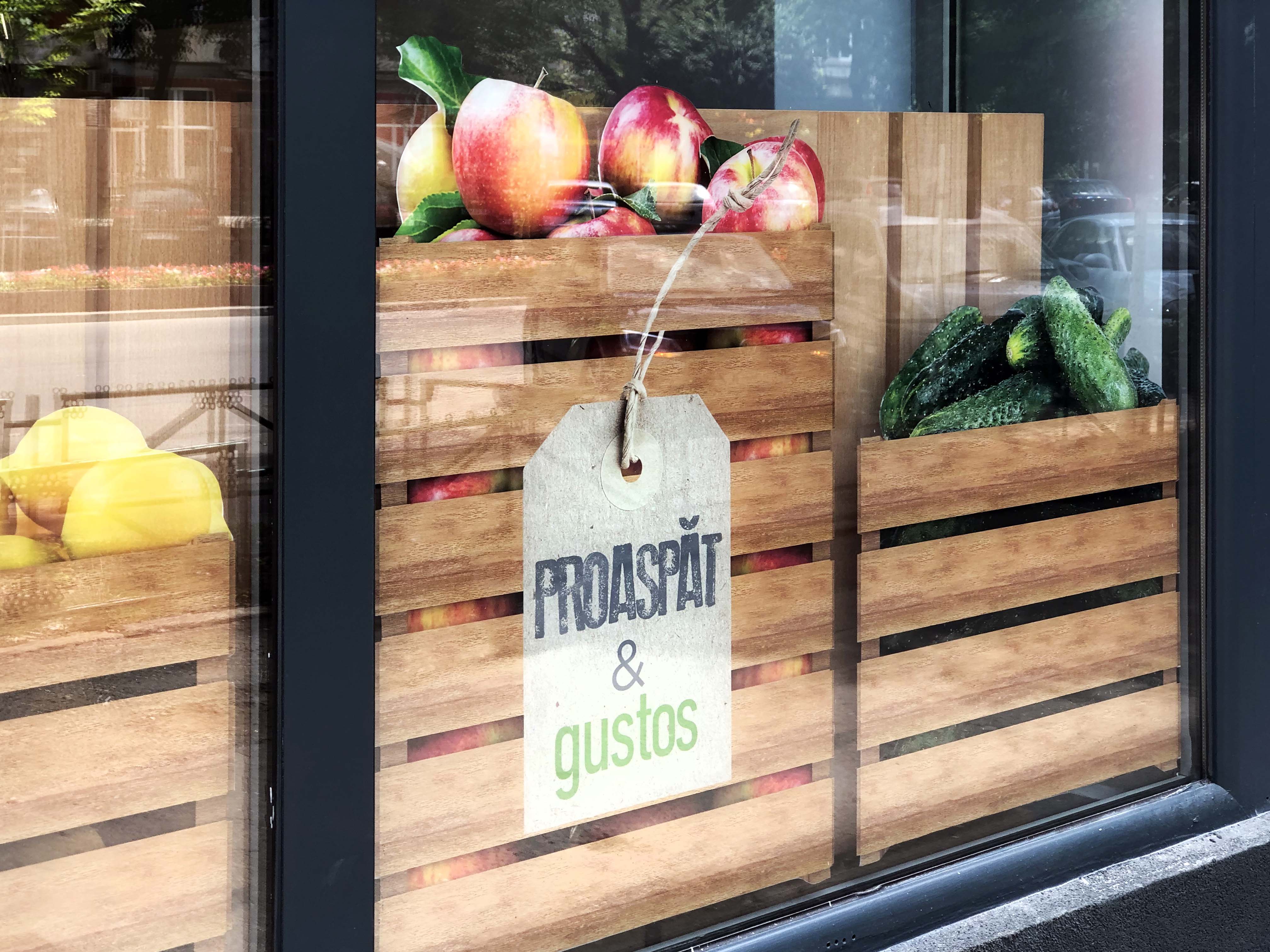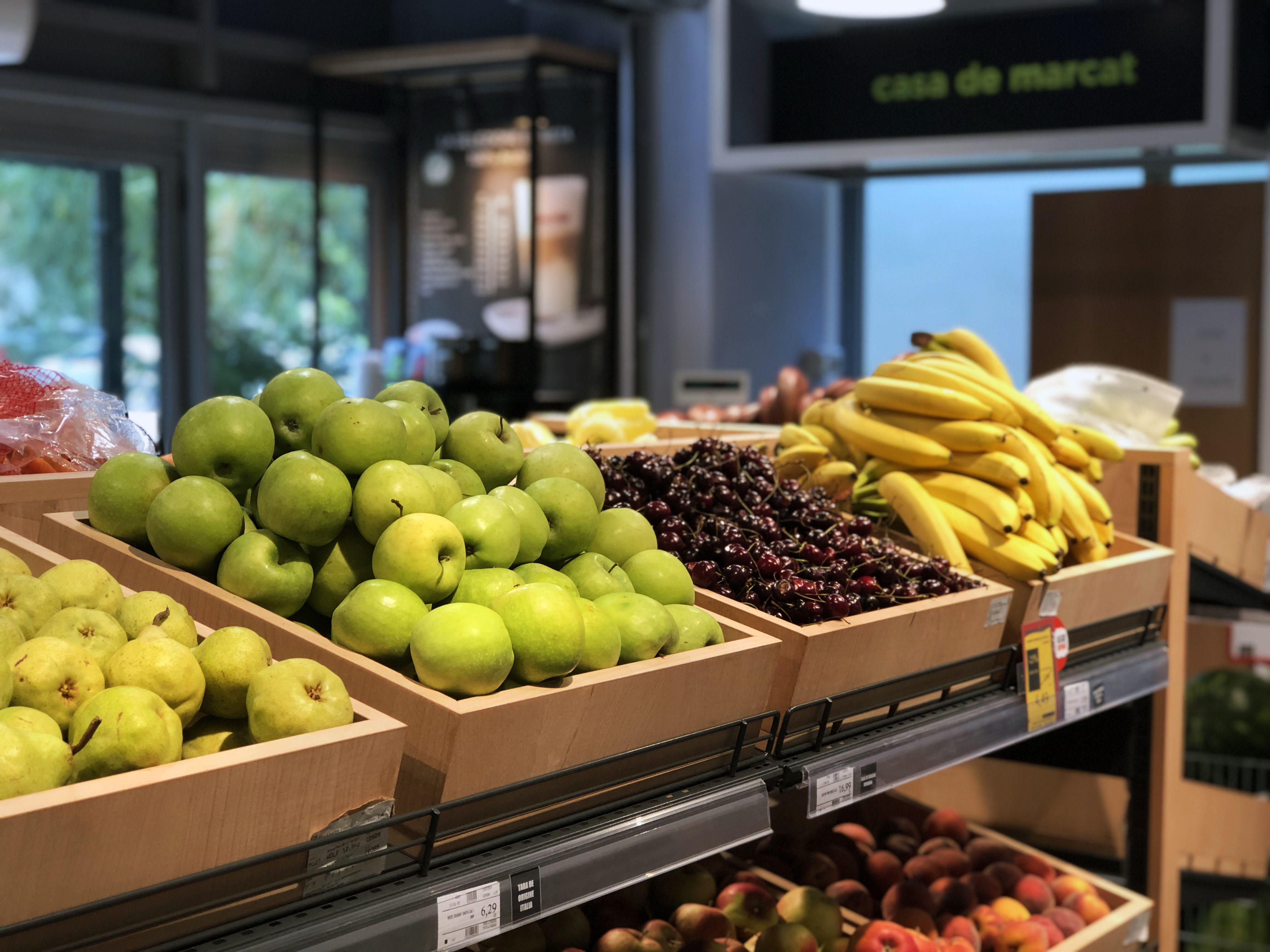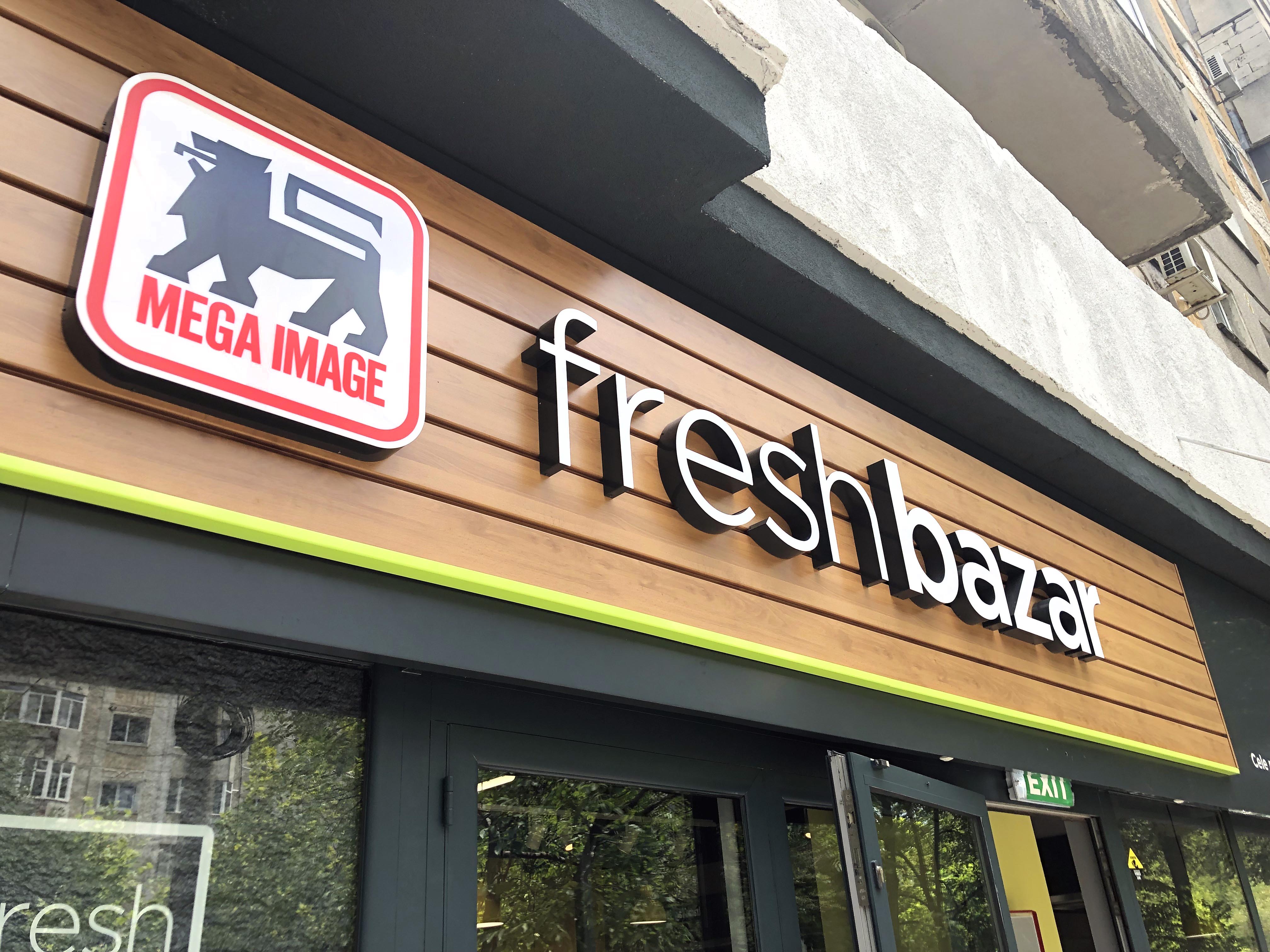 KVB Design Ltd
47 Duke Street  |  Henley-on-Thames
Oxfordshire  |  RG9 1UR  |  United Kingdom