Luxury Leather and Lifestyle
ABOUT CLIENT
Their story begins in 1980 with a belt, hand cut and handstitched in a hayloft in Hertfordshire. Today Osprey London products are made by highly skilled craftsmen in the UK, Italy, Spain, Portugal and India. Osprey now has a worldwide reputation as an affordable luxury leather brand with a spirited take on British style.
BRIEF
Osprey London have a great online presence, Osprey Home lifestyle store in St. Albans, a flagship store in Regent Street, London and Ten Designer Outlet stores across the UK.
Overseas expansion has started this year with a new store in the Zsar Shopping Centre on the Russian/ Finland border. 
Expanding the brand's high street presence, KVB Design were tasked by Graeme Ellisdon to create a new retail format, focusing on Osprey's wide range of curated collections and making the selection process easy for the customer. To showcase Osprey's bestselling products along with a wide range of their rotating products, which are fun, practical and of premium quality.
The challenge was to create a retail concept that will stand out in the Outlet market, which combines personality and flexibility in order to communicate the unique Osprey London brand and meets the needs of today's customers.
OUR APPROACH
KVB Design created an evolved concept utilising Osprey London's connection to craftmanship and natural materials. The space needed to be light and feel fresh, while retaining the brand spirit and personality.
The store is split in to 3 retail areas, with a central 'heart' area bringing focus to the smaller products and fashion accessories. Grouping these products allows customers to view these ranges with ease. Male and female displays feature on opposing walls whilst retaining the same design language. Feature displays adorn the top of these areas and create a cosy feel while re-enforcing the high level Osprey London Lifestyle brand. The front and rear areas offer light and brightness, with integrated lighting to best showcase the larger product collections.
Shop fixtures and displays are designed to be flexible from fully adjustable shelving to frame mounted images as products change frequently and for each season.
The large rear cash desk is flanked by two oversize mirrors, and a rear feature display to showcase the very best of Osprey London. Large, nested central display tables with raw edge timber tops support the Osprey London dedication to honest and pure materials.
Carefully selected graphics and lifestyle imagery brings the very essence of the brand in store.
The overall result is an inviting and commercial space which allows both the Osprey London brand and products to shine.  Not just another handbag brand – far from it!
RESULTS
Osprey London's latest store opened with success at the ICON Outlet at the O2 London, creating a benchmark for the future stores going forward. Work has already begun on their first international store, with the help of KVB Design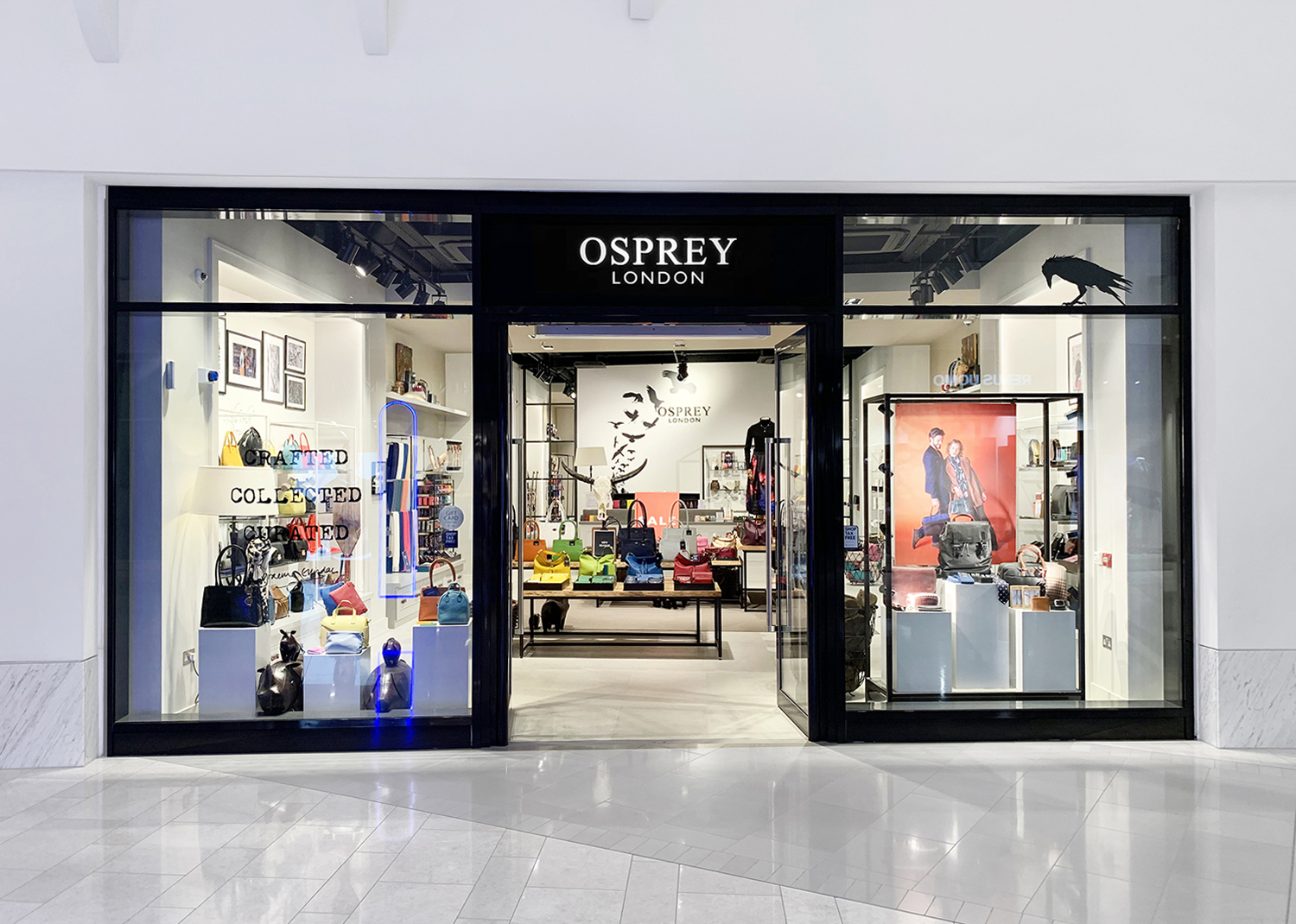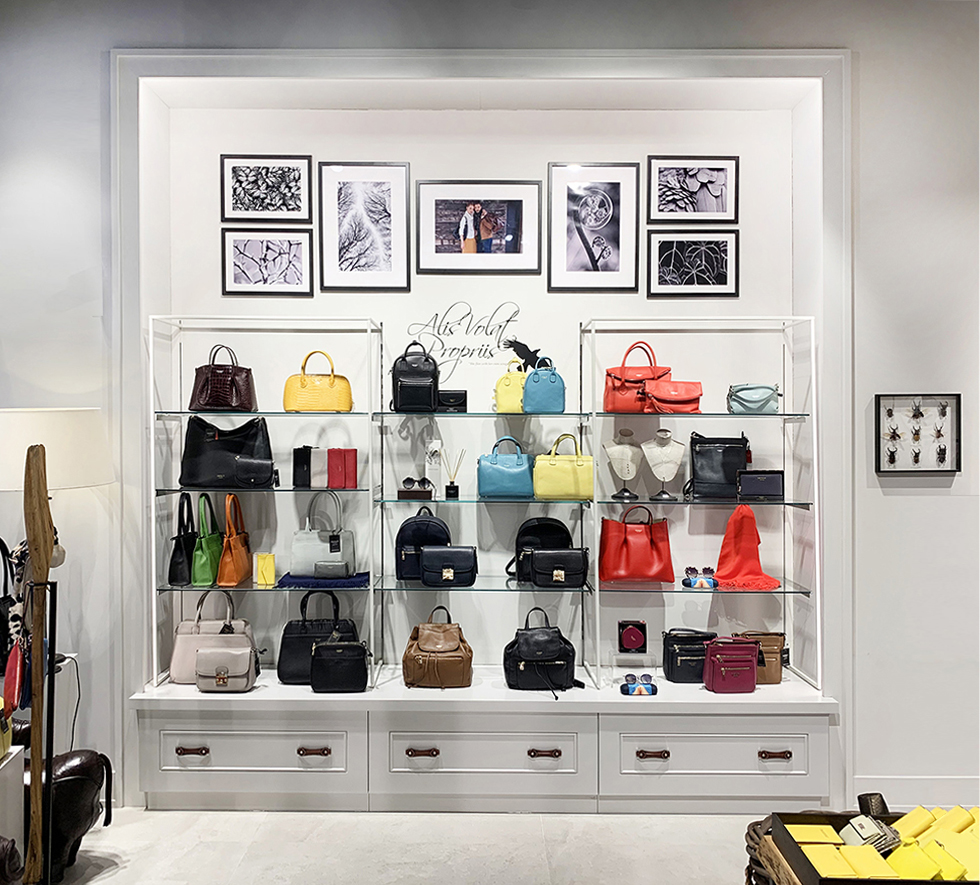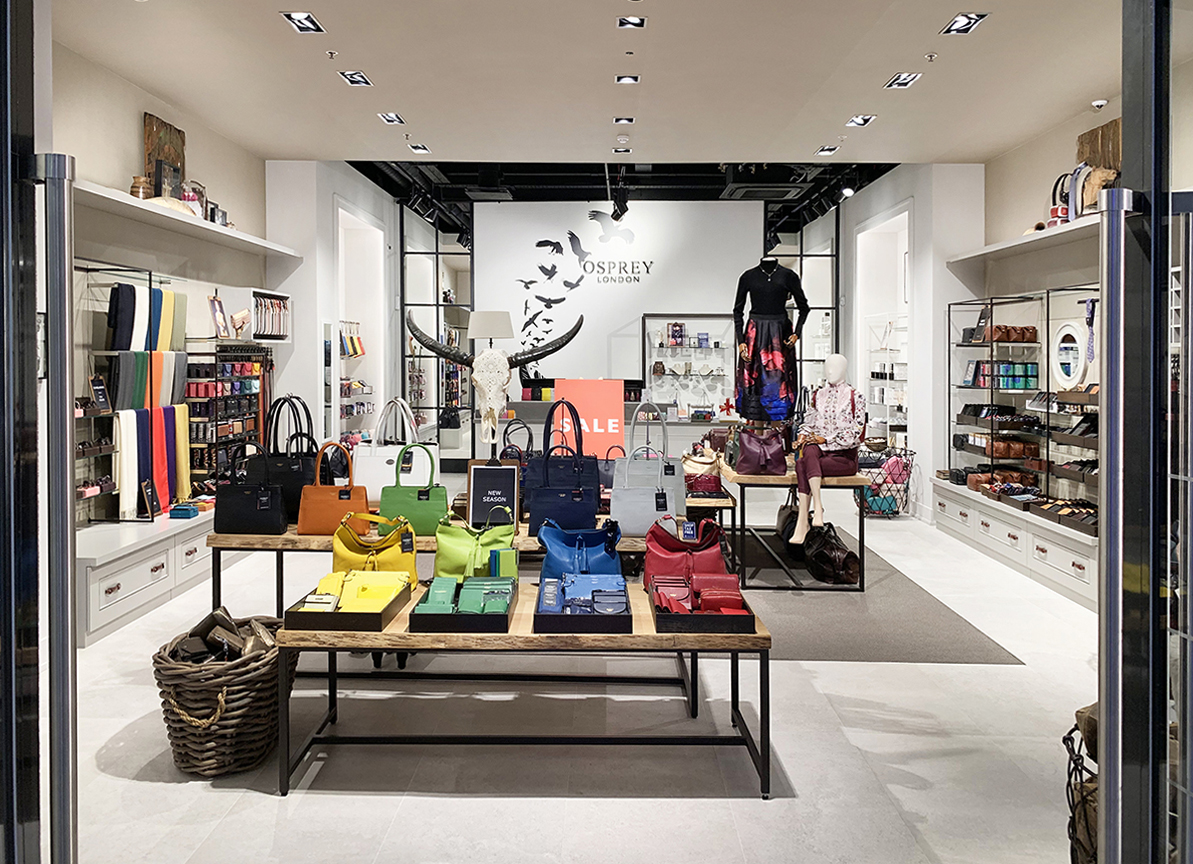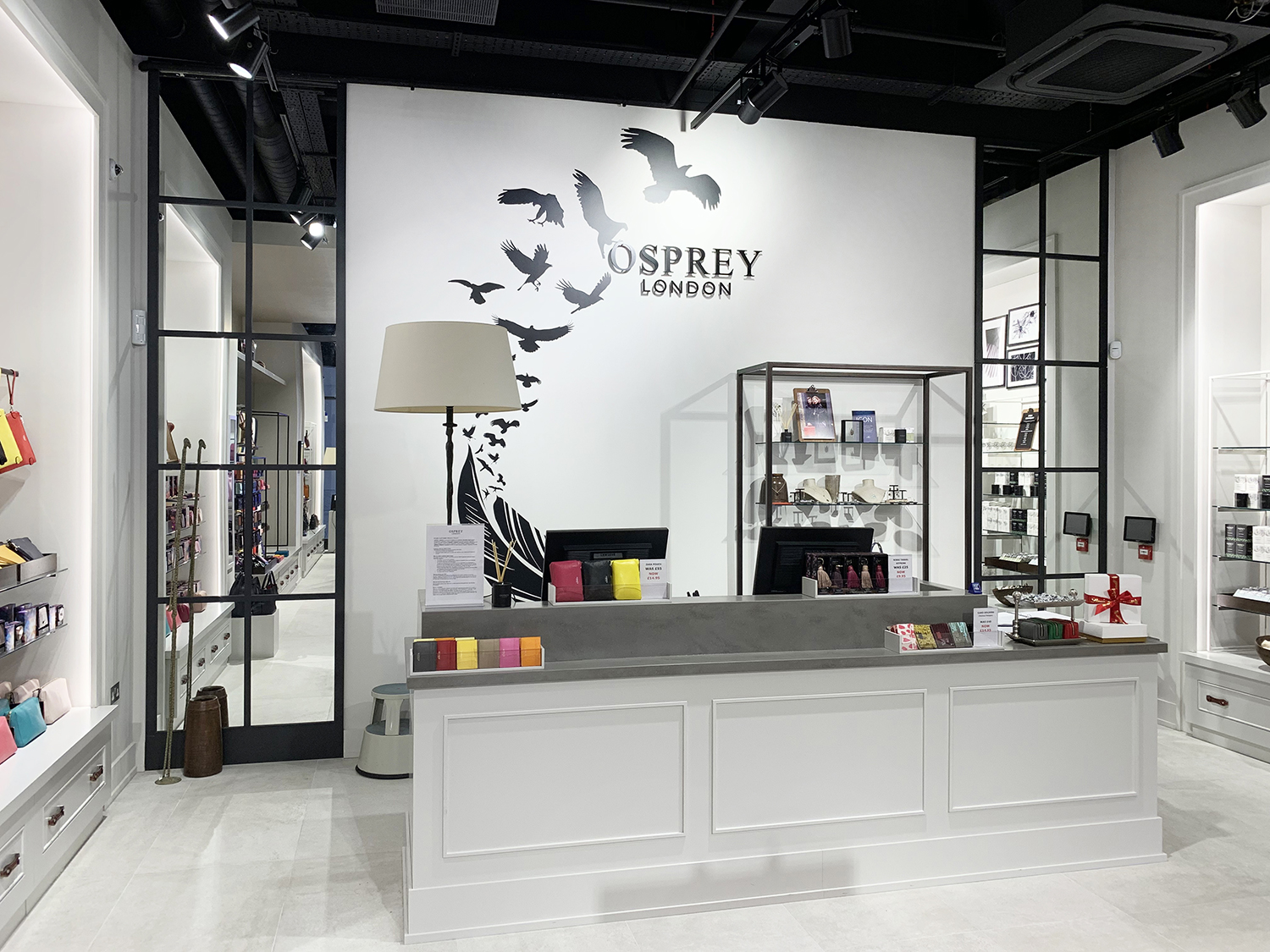 KVB Design Ltd
47 Duke Street  |  Henley-on-Thames
Oxfordshire  |  RG9 1UR  |  United Kingdom