The skin care ritual
starting with a hot steam bath
ABOUT TEMPLE SPA
Temple Spa is an award winning luxury skincare brand offering professional standard products for skin and body care, aromatherapy and spa treatments. Temple Spa products are found in Harrods & Selfridges, luxury Spa's, international hotels and airlines.
THE BRIEF
The brief was to create a selection of aspirational, premium concepts for the Temple Spa Christmas 2016 Gift Boxes which resonate perfectly with the Temple Spa brand ethos and is inspired by the Mediterranean.
The concept needed to provide a cohesive story across different product ranges as detailed: Home / Relaxing / Energising / Body / Glam
OUR APPROACH
The design concept was inspired by the rituals and surroundings of a Turkish/ Moroccan Spa.
'The complete skin care treatment starting with a hot steam bath in the Hamman, then black soap cleansing followed by complete body exfoliation with mitt and applied total body Rhassoul mask for moisturising and softer skin condition.  
Traditionally from the Ottoman Empire, the whole process of washing and scrubbing in the Hamman was a social event and it often involved food and drink.'
We drew inspiration from textiles, lattice work whilst retaining the brand pallet and create a story that can be replicated throughout each of the Temple Spa business channels.
Whilst each particular boxed product was required to be very individual, when represented 'as a collection', the boxes create a strong visual statement that shouts from the shelf and drives purchases!
THE RESULT
This very different graphical design approach ensured that the Temple Spa Boxed product would stand apart from any competitor's product portfolio.
The design ensured that Visual Merchandising is made easier, and that focus and impact are maximised. The box design provide the purchaser with confidence to give the product as a gift or to buy for themselves, a sought after collectable piece.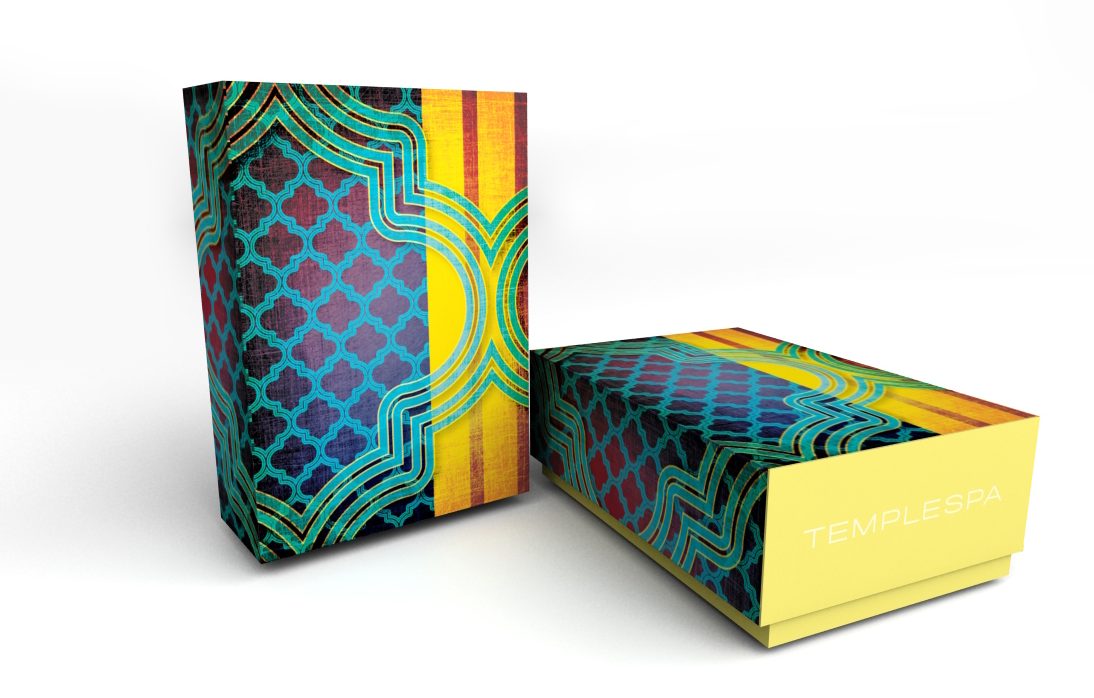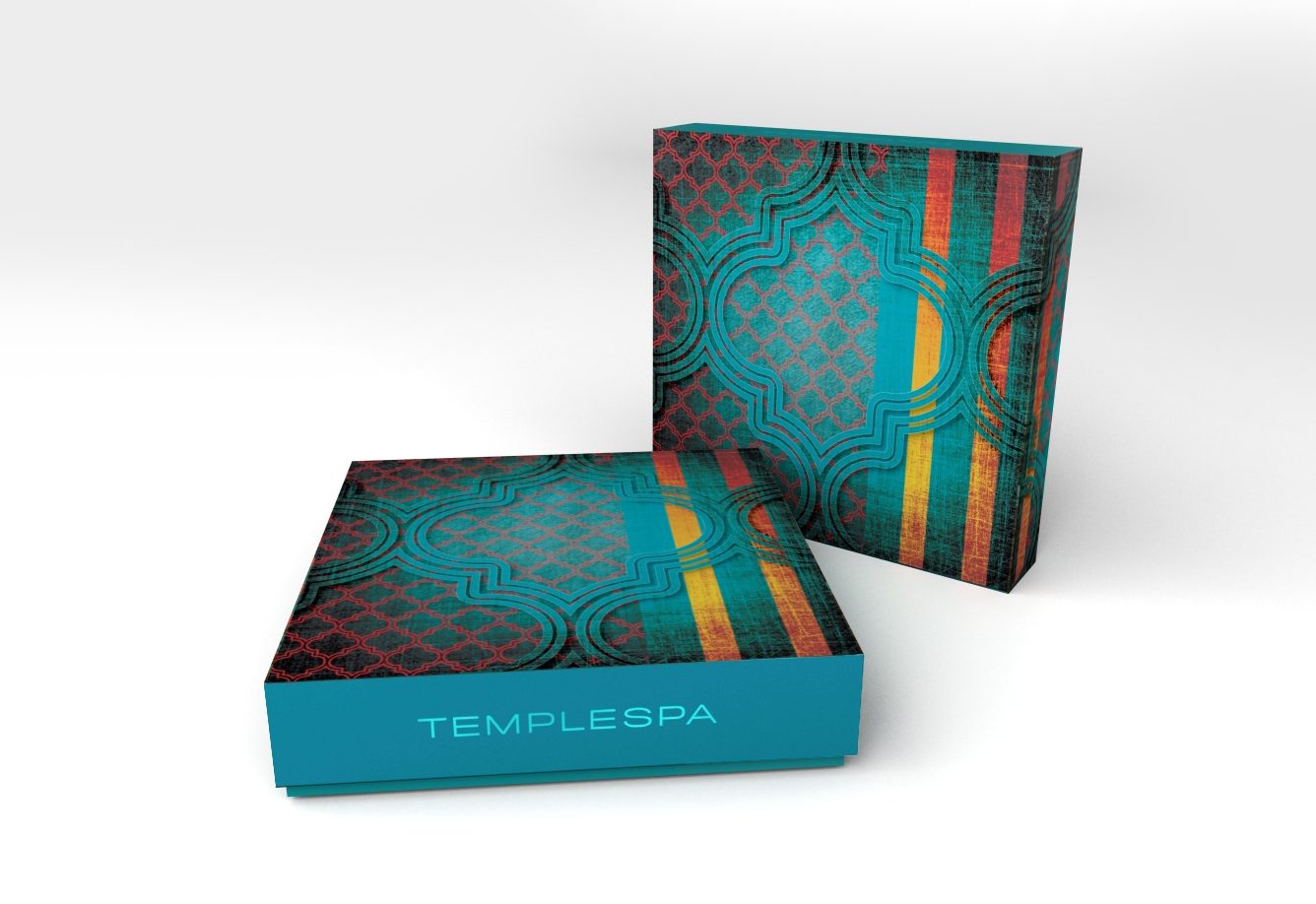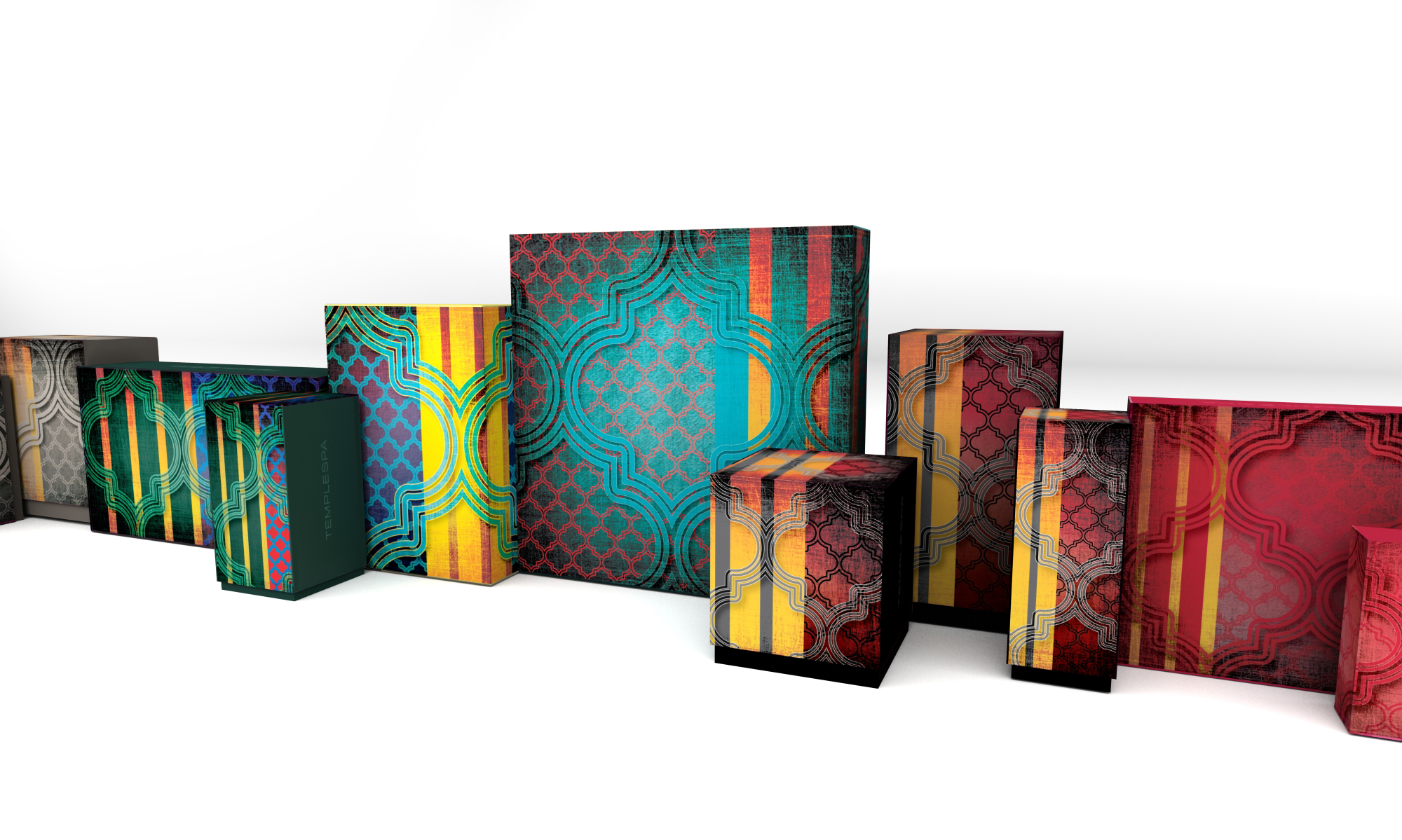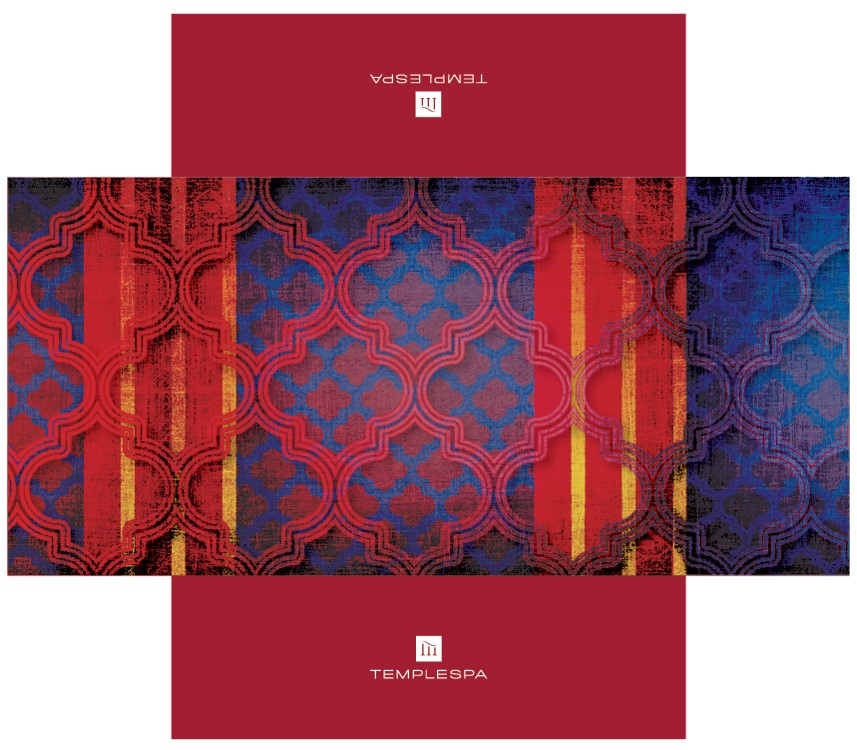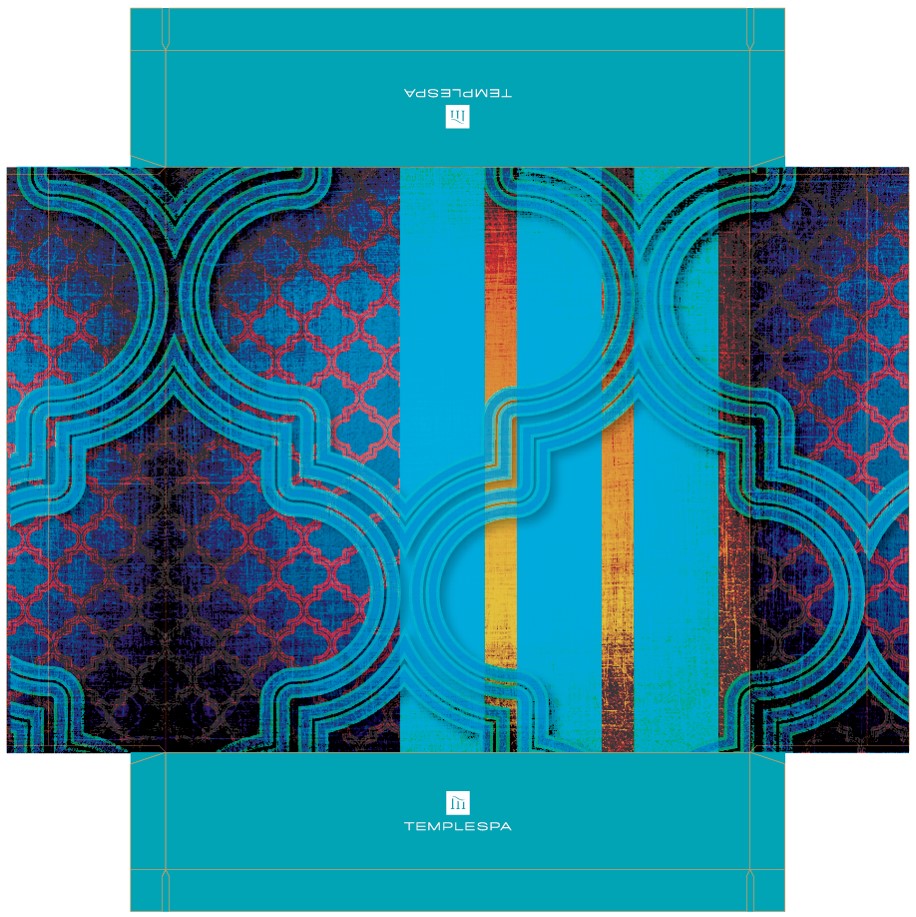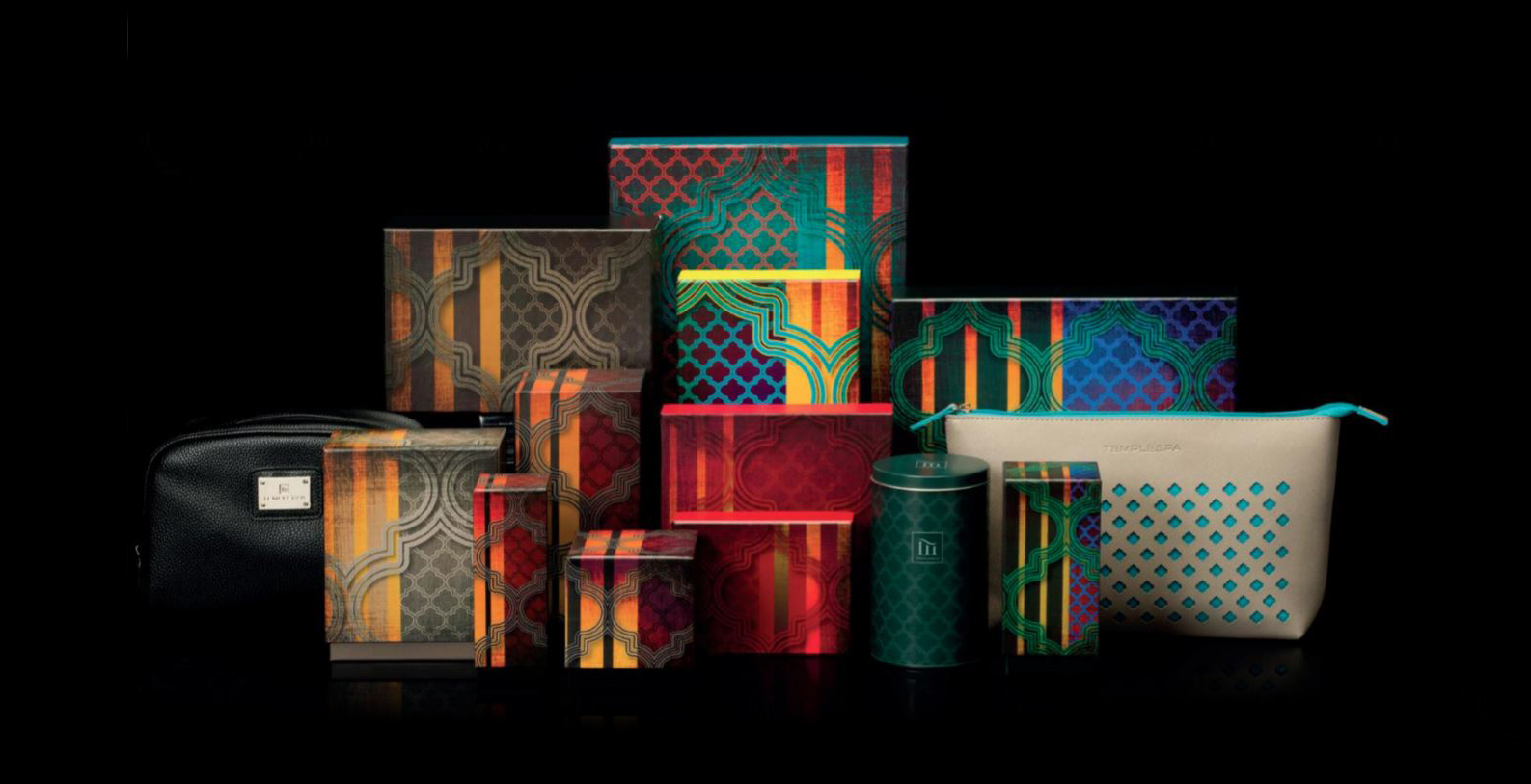 KVB Design Ltd
47 Duke Street  |  Henley-on-Thames
Oxfordshire  |  RG9 1UR  |  United Kingdom