It's beginning to look like ….
Christmas with Beckworth Emporium
ABOUT BECKWORTH
Our ongoing collaboration with Beckworth Emporium, the retail and dining destination in Northamptonshire, UK, was celebrated with a launch of a new comprehensive Christmas campaign – Christmas with Beckworth Emporium. 
THE BRIEF
Beckworth Emporium is a preferred shopping and dining destination to many of its customers and we created a seasonal theme to celebrate this connection.
OUR APPROACH
With this year's Christmas Campaign, our aim was to create a warm, welcoming and cosy theme to make the visitors of Beckworth happy, jolly and full of festive feel. Focus was on the word of CHRISTMAS and the communication strategy highlighted selected phrases to celebrate Christmas with Beckworth, in the Glasshouse Restaurant, in the Foodhall and sell the trees in the Christmas Tree market etc.
Graphical illustrations were created by using Beckworth pattern, making it familiar to the Beckworth customers. The pattern was overlayed onto the coloured background much like the main brand communication with Christmas messages creating another layer.
The challenge was to communicate the transformation of the store to accommodate the Christmas stock. With a message 'its beginning to look like ….' any disruption was changed into anticipation and a positive message.   
The seasonal scheme was introduced into online communication materials, social media, Christmas menus and other printed materials, that are prevalent across the whole Emporium.

CHRISTMAS DECORATIONS

To make Beckworth customers to join the festive spirit, there was a need to give seasonal feel to the Restaurant in the Glasshouse.
The Christmas decorations at the restaurant were carefully selected to enhance the original interior design scheme. Large fairy-light balls were hung from the central metal structures, making the whole space to glow.
Oversize wreaths were created to be positioned in front of the large bespoke mirrors and reflect the Christmas feel across the whole restaurant.
THE RESULT
Another successful campaign has assisted Beckworth Emporium to make their customers feel special and positive about this wonderful brand and retail location.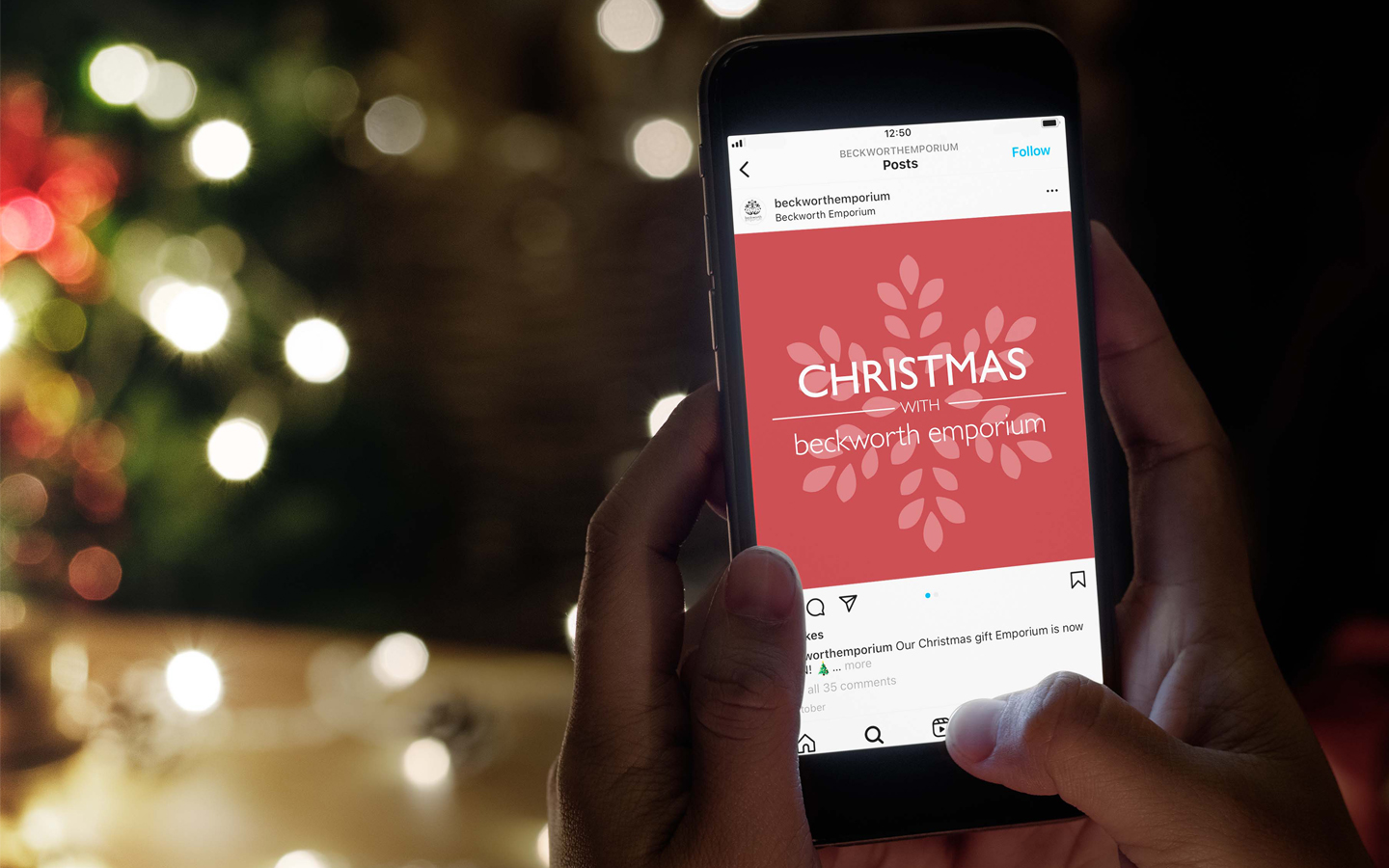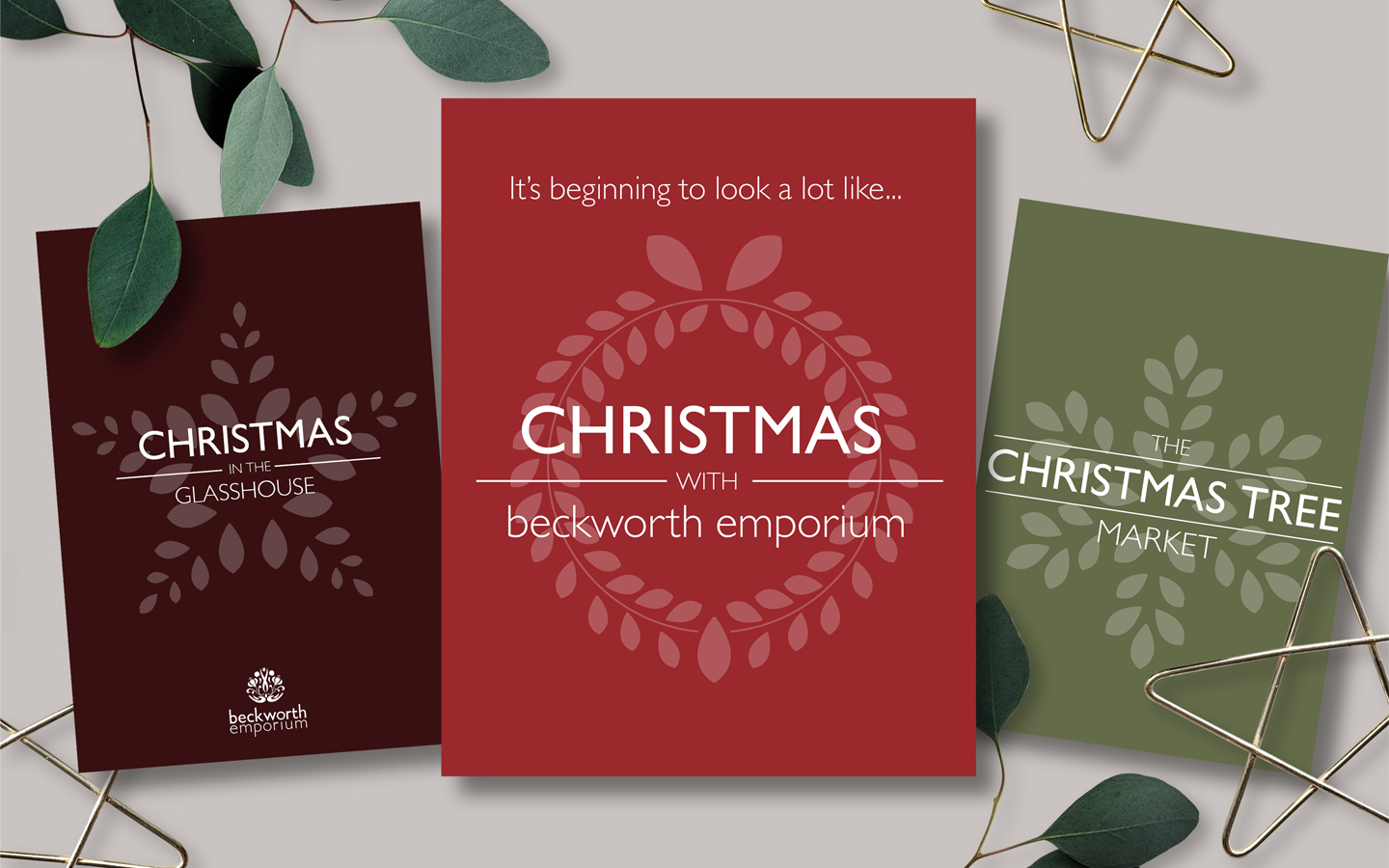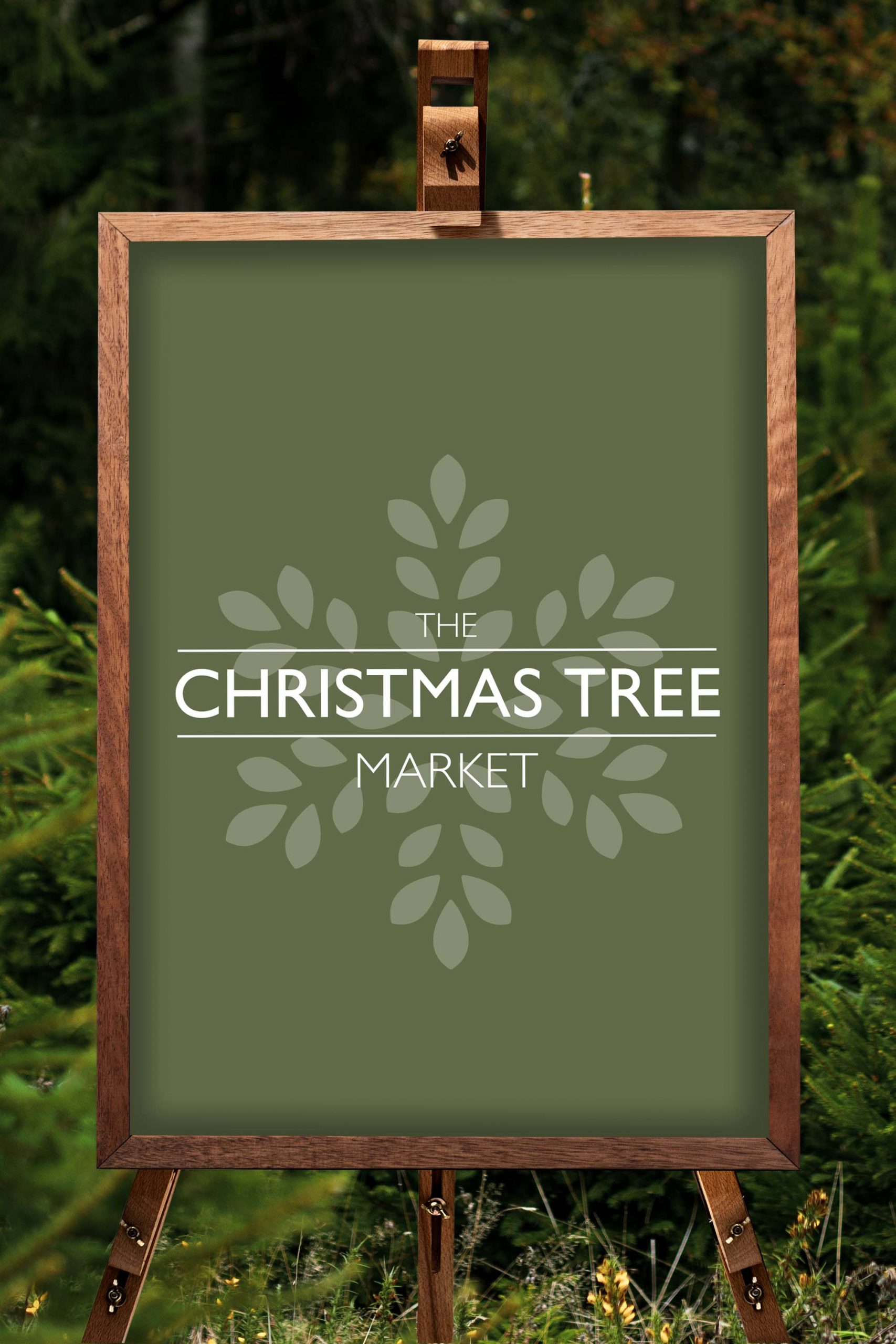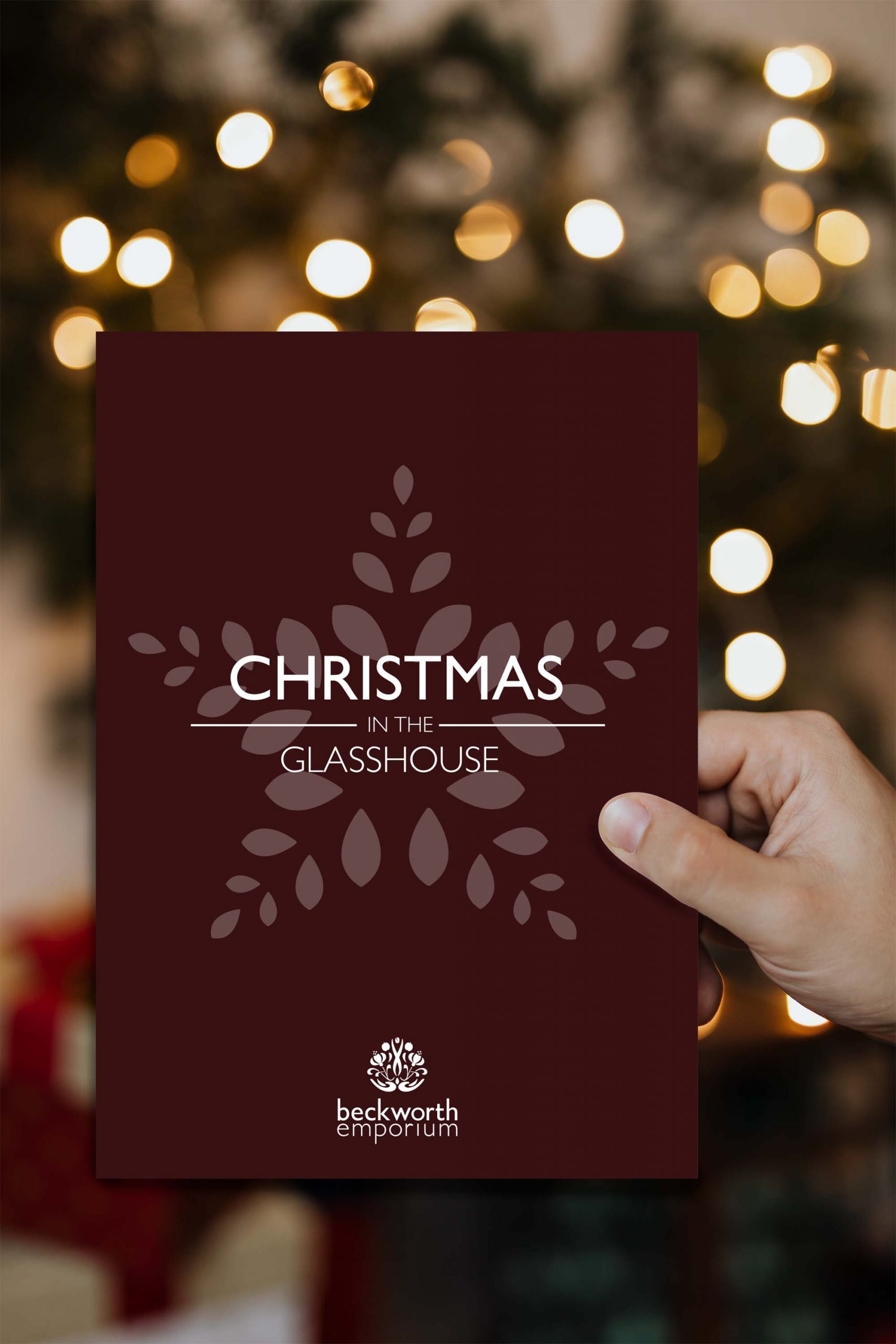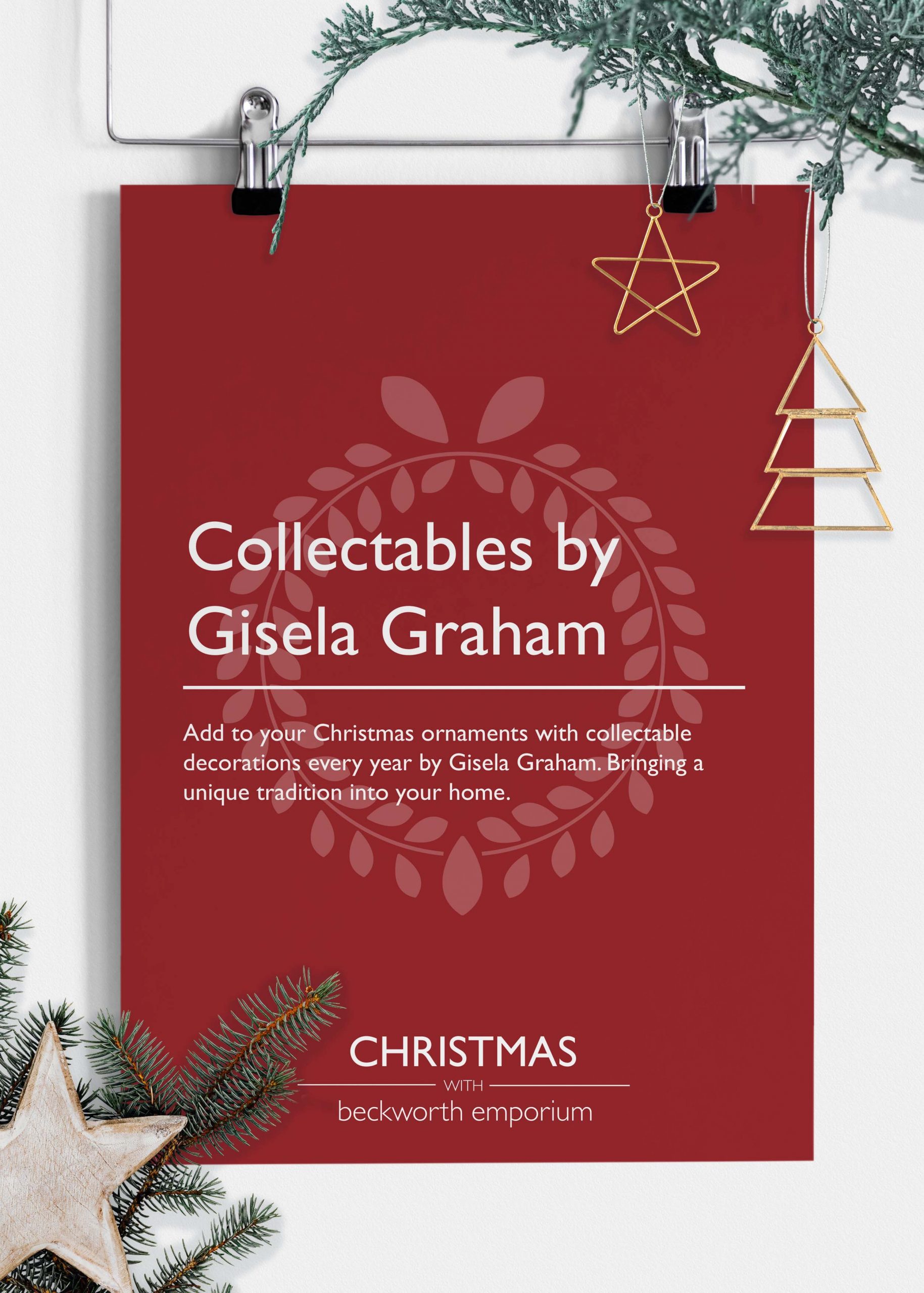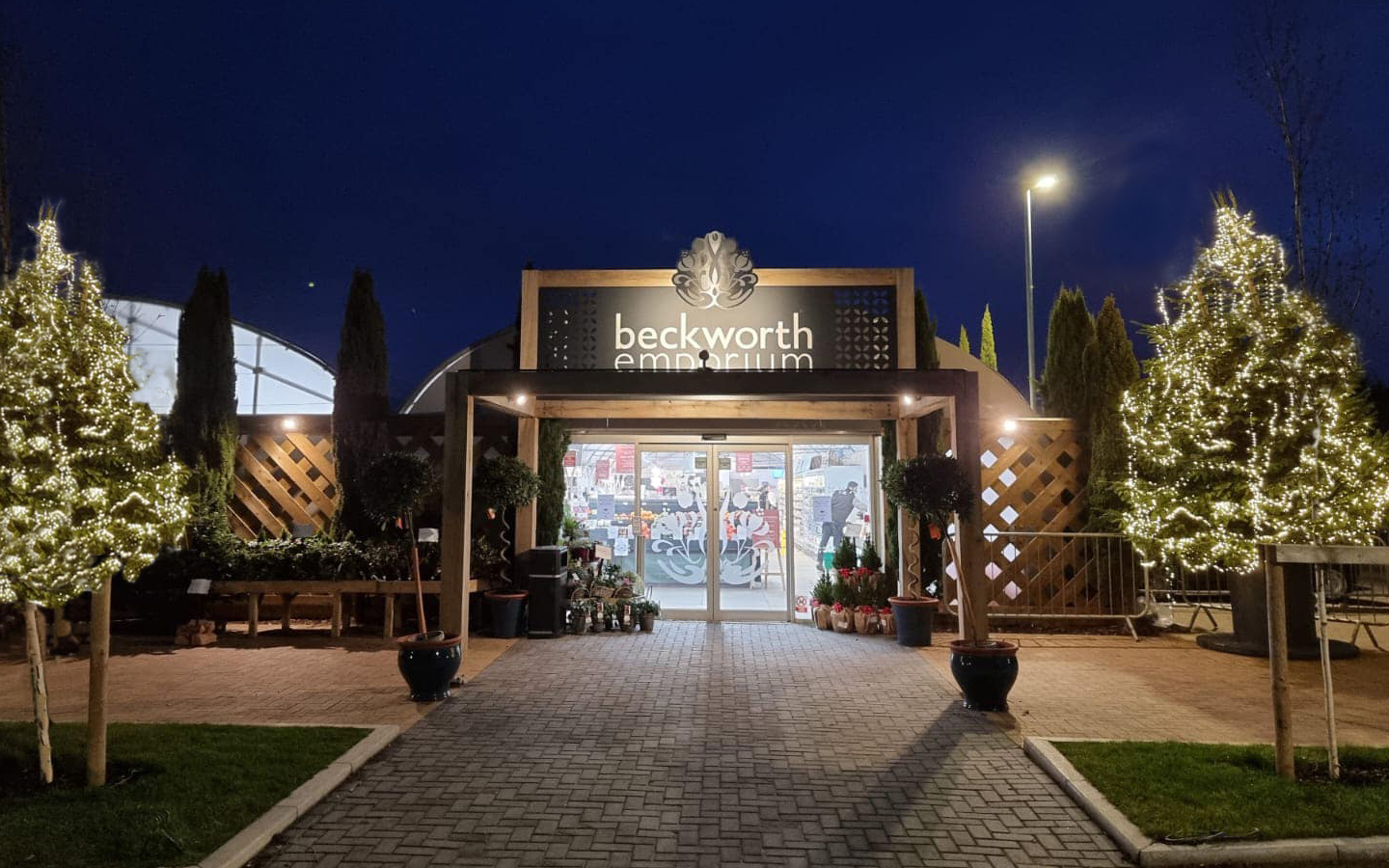 KVB Design Ltd
47 Duke Street  |  Henley-on-Thames
Oxfordshire  |  RG9 1UR  |  United Kingdom