Riverside dining in a relaxed atmosphere
ABOUT REVAL CAFE
Reval Café, a privately owned forward thinking Café and Restaurant retail operation opened its nineteenth retail location in Estonia.
THE BRIEF
The 'feel-good' Reval Café have opened with our fresh new concept in Tartu, the university town of Estonia.
The new café occupies the ground floor space of the impressive modern 16-storey office building. The cafe has long stretch of windows overlooking the famous Emajõgi River.   
OUR APPROACH
The new 150sqm café with 100+ covers was designed to welcome the visitors from the town and provide a meeting and dining place for office workers.
There are three different zones in the long linear café providing interest throughout the customer journey.
At first the customer is drawn to the servery counter, where carefully placed product displays elevate the sensory aspect of customer journey. Simple, but clever visual merchandising entices customers with a full overview of the Reval extensive food and drinks offer.
The seating areas have been designed with the dwell times of the customer in mind. A linear banquette seat leads the eye to the rear of the restaurant, all with integrated power points to serve the customer's needs. A large 'communal table' sits proudly within the space and large double aspect windows flood the interior with natural light. The view out is carefully managed by using curtains and voiles to create a softer and more intimate space.
The design language has been crafted to follow Reval's core brand colours of pink and blue. Darker base colours are used alongside patterns, textures, fabrics and feature dimmable lighting. These all combine to offer a space that works well during daytime hours but also offers a perfect location for the darker winter afternoons and evenings.
Reval branding is used in a subtle style with embossed logos within counters and bespoke planter elements.
Feature timber ceiling rafts and high-level wall slats offer a sense of scale and proportion to the high ceiling areas. Simple understated pendant lights assist in adding more intimacy to key areas of the Café.
THE RESULTS
The Café has been received well by both client, staff and customers alike. The design will form the basis for further Cafes moving forward, and elements of which will filter through into existing Reval Cafes so as to add consistency throughout the Reval Café portfolio. 
QUOTE
The new Café is very lovely and the customers are really enjoying the food and atmosphere. Thank you and well done.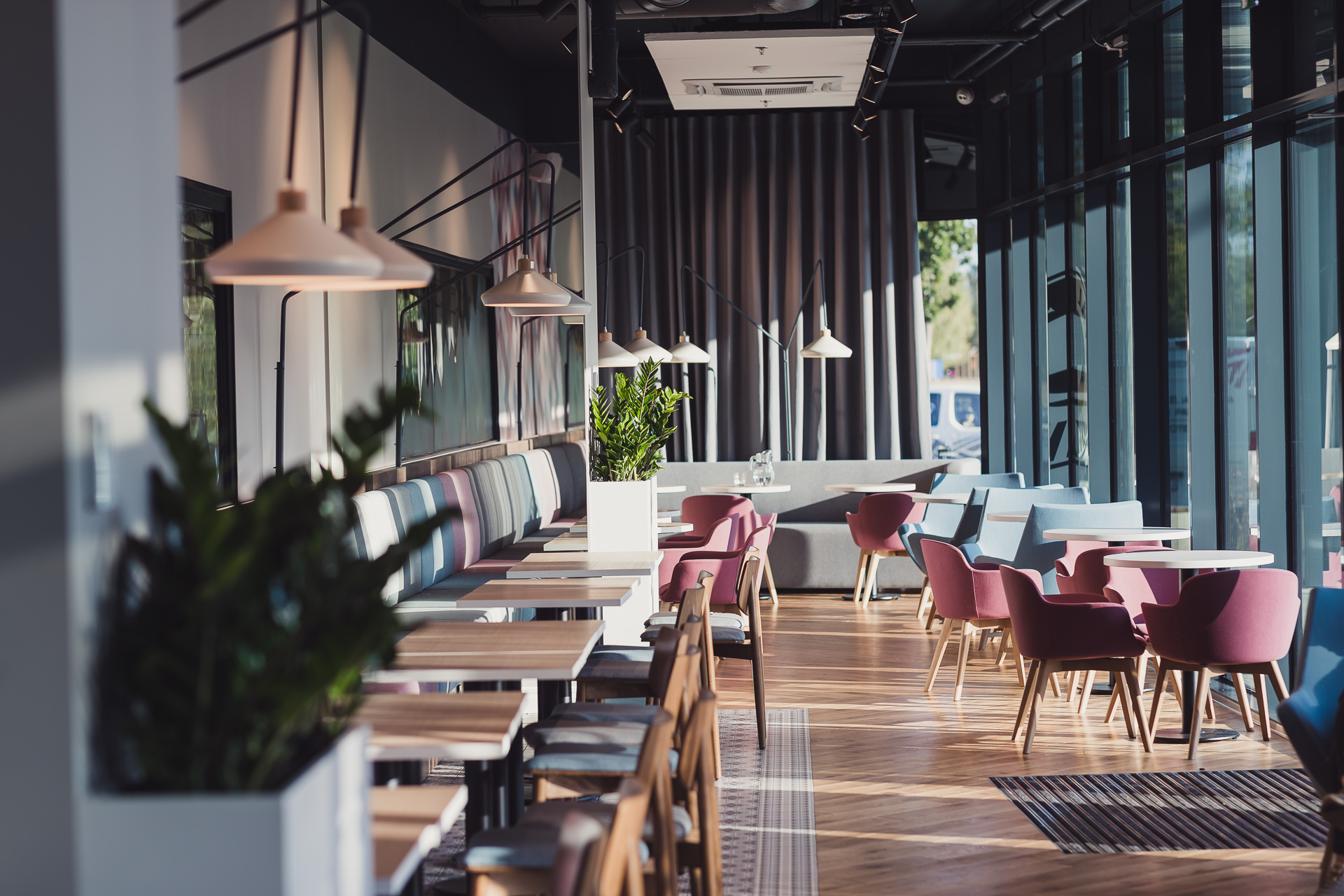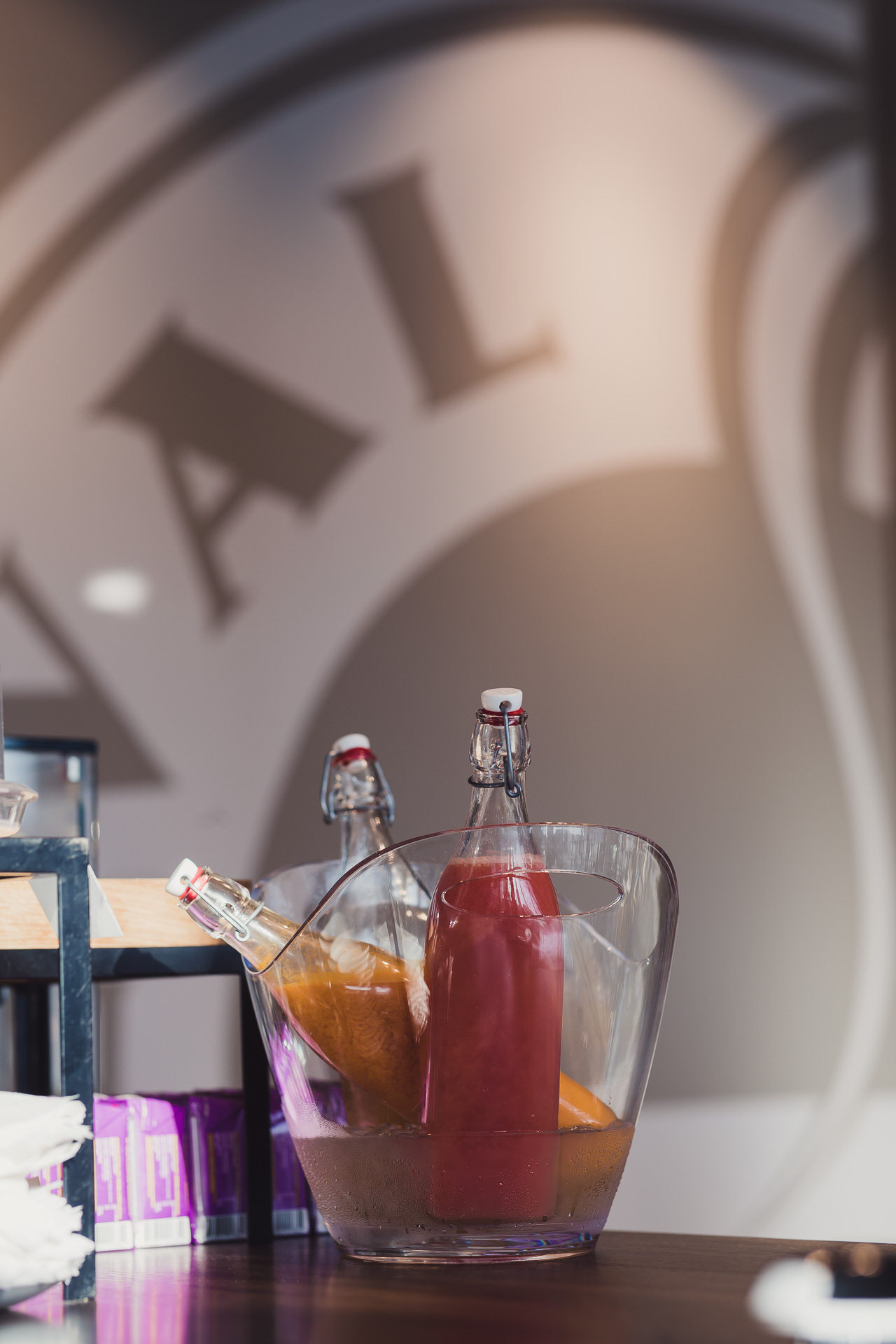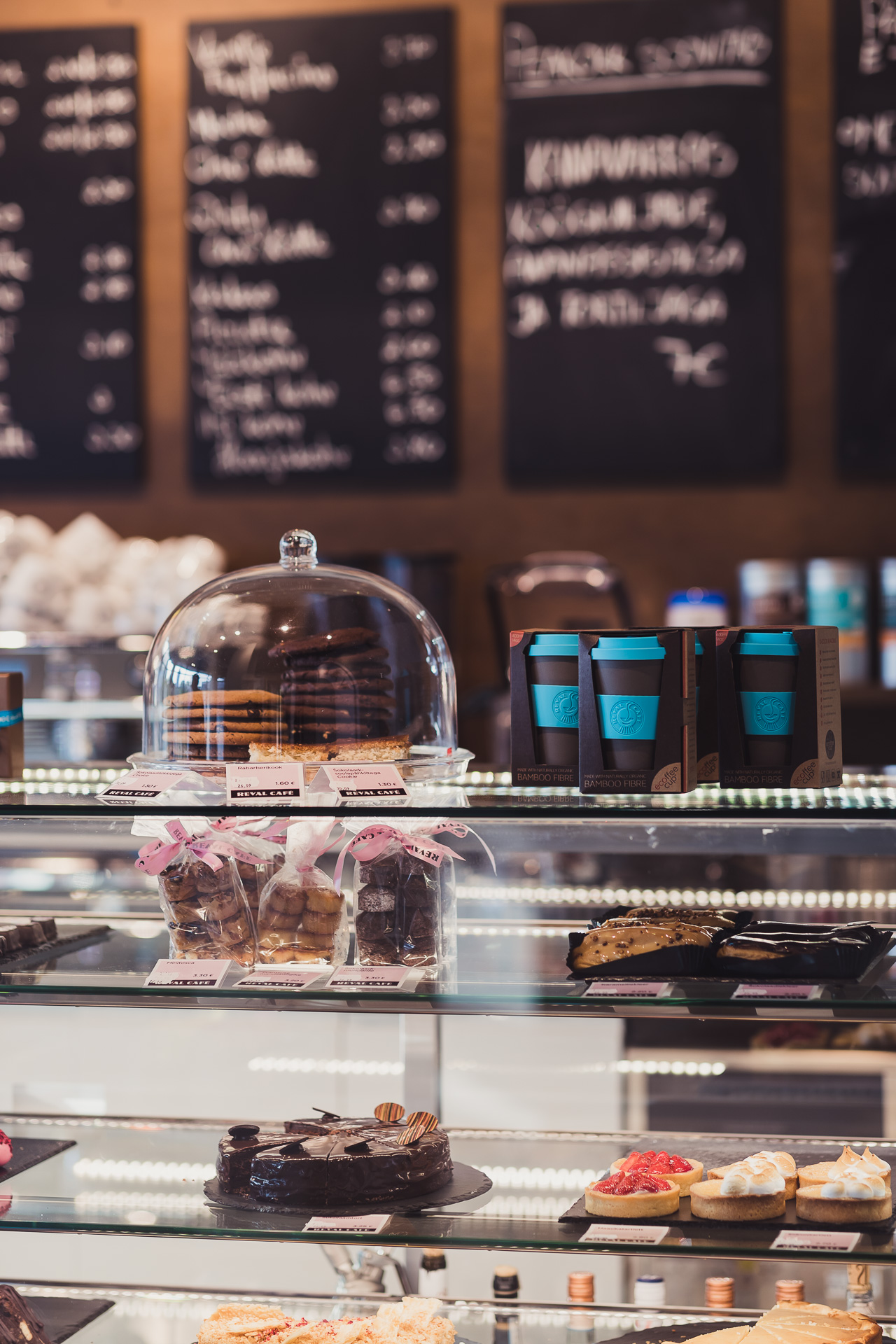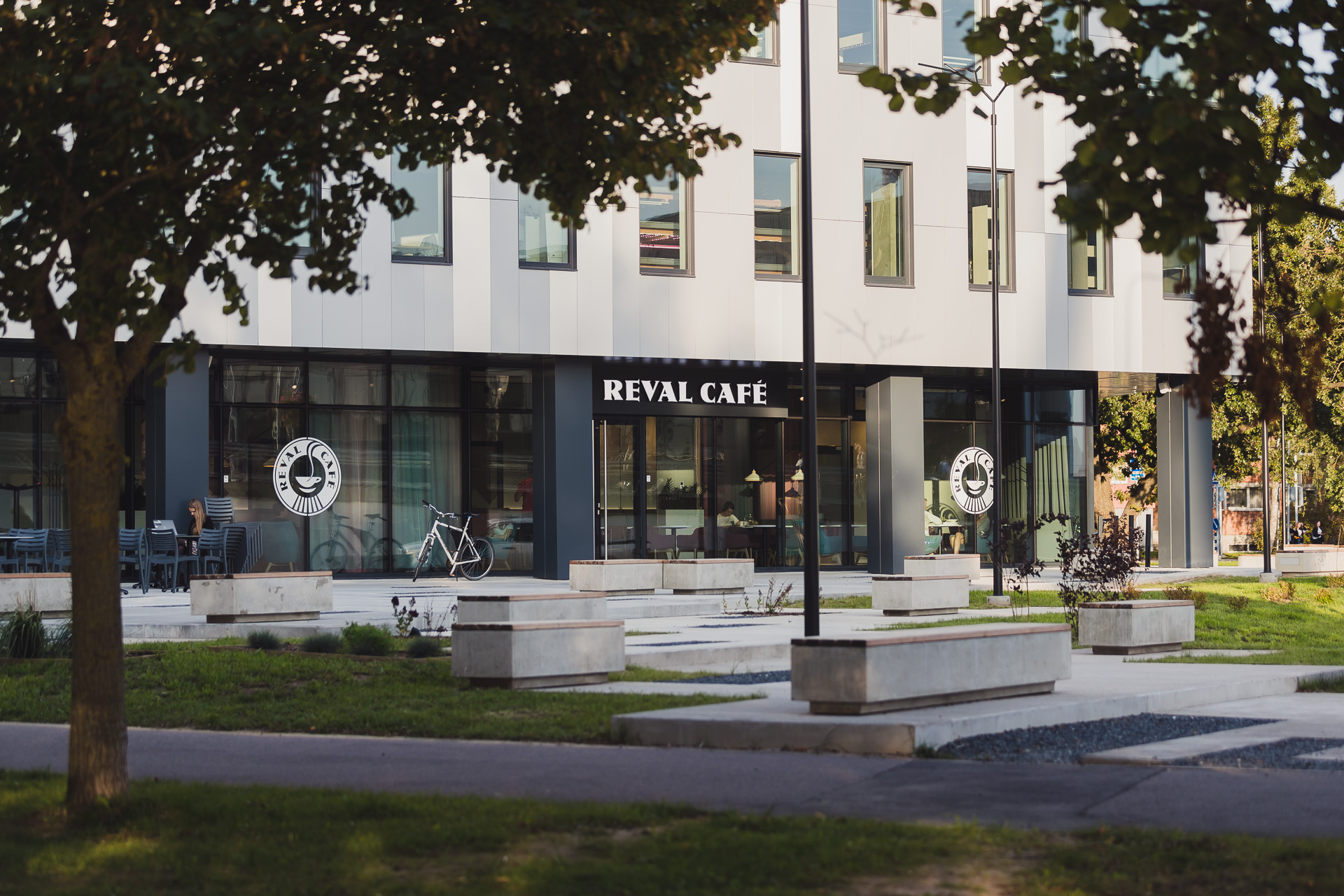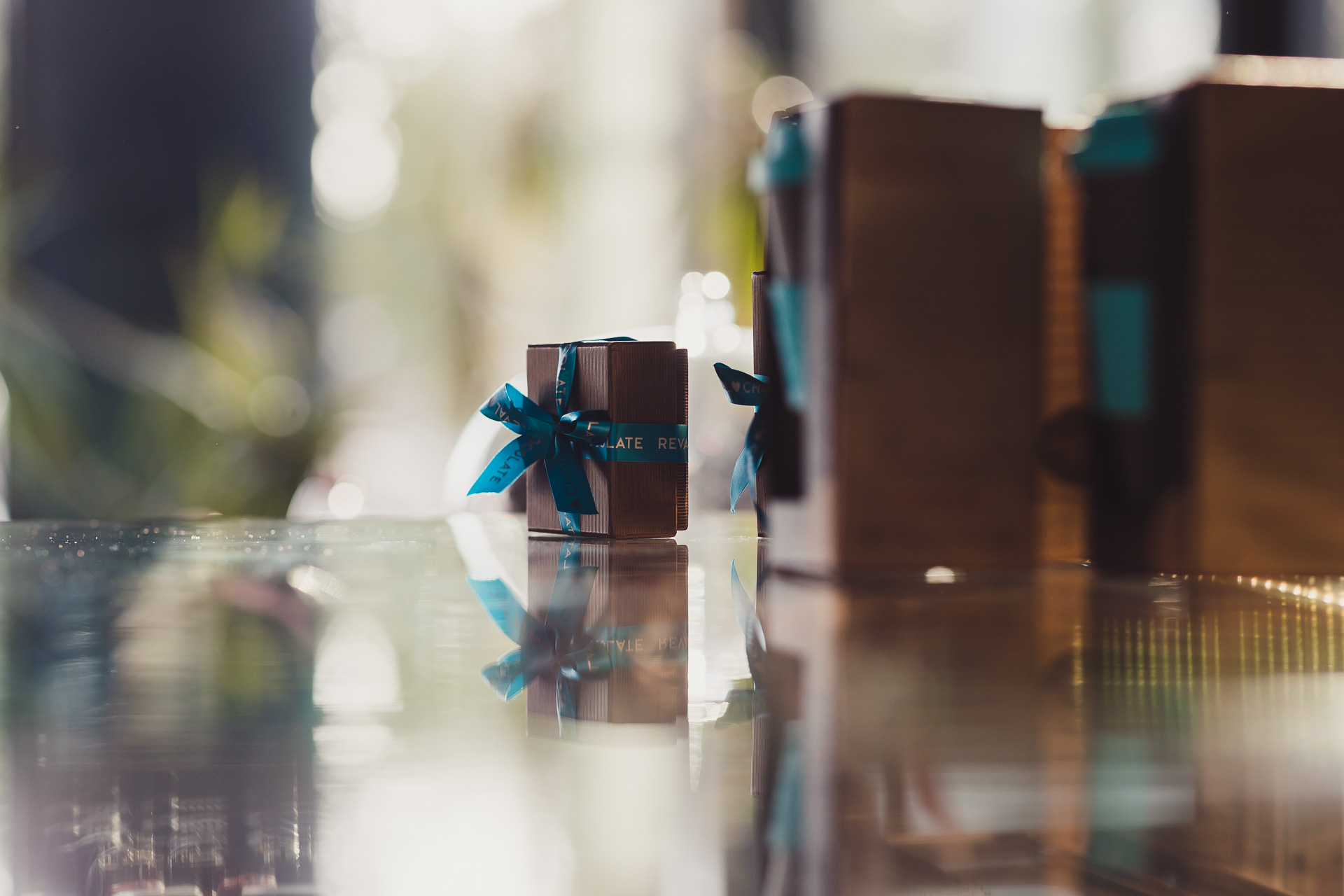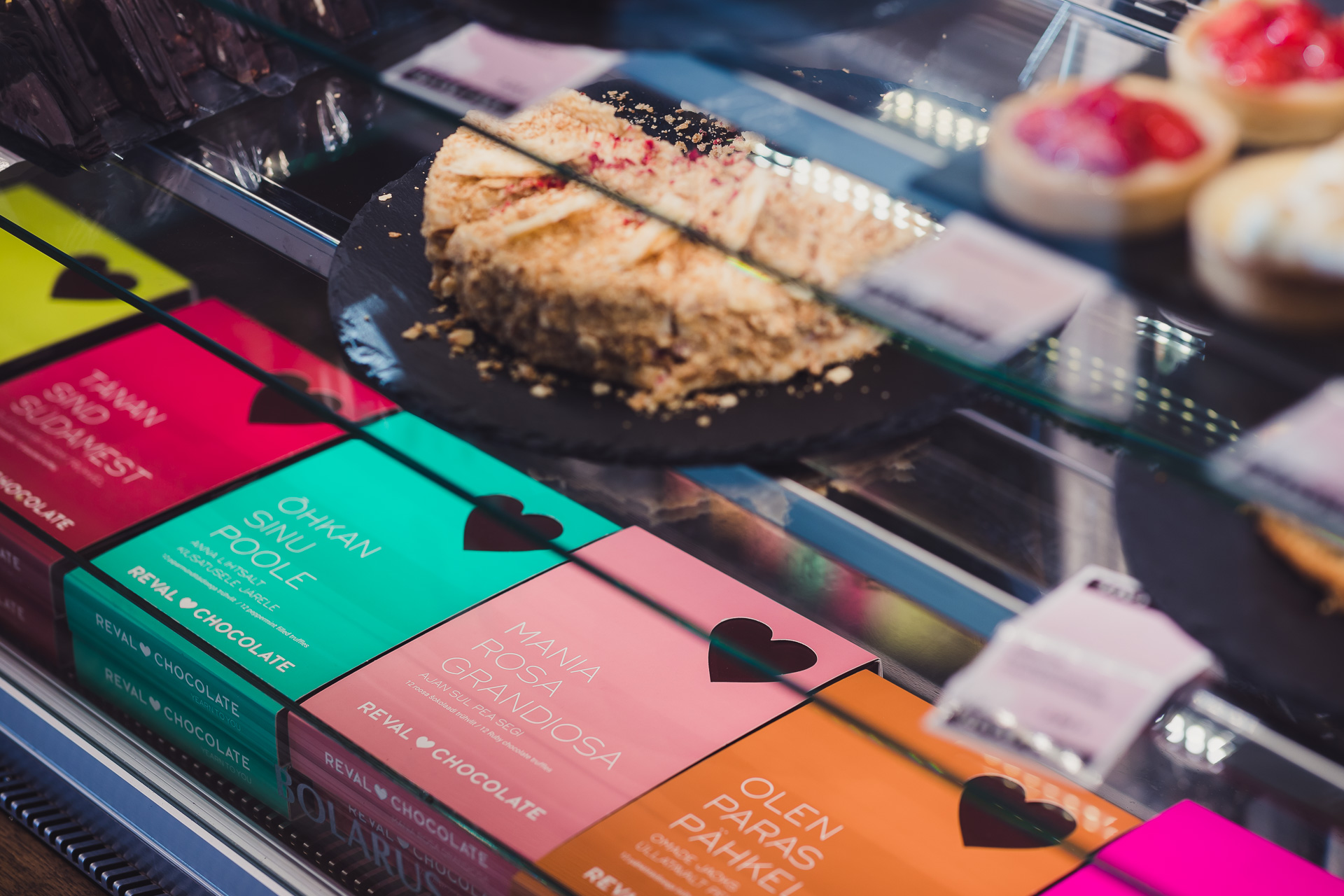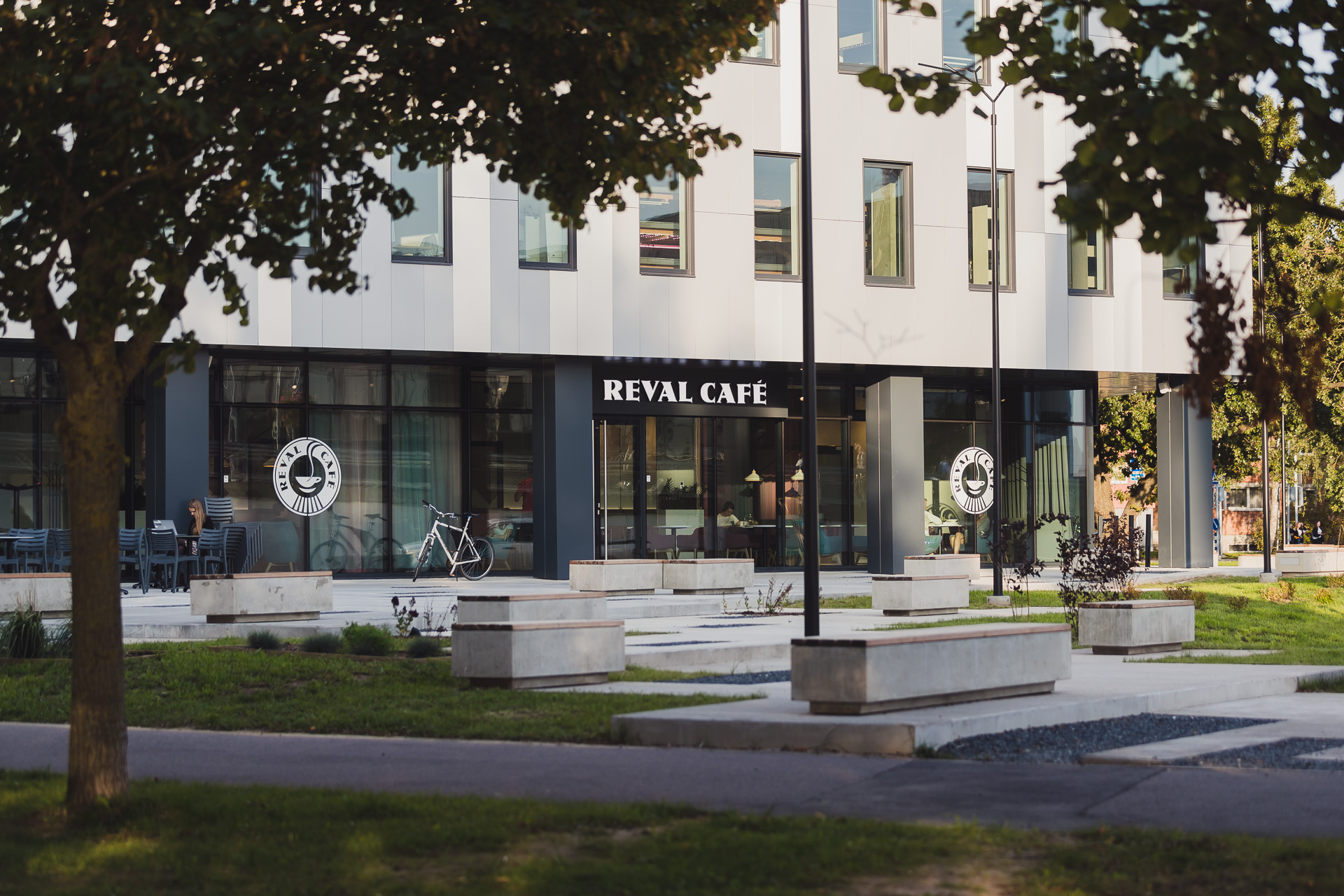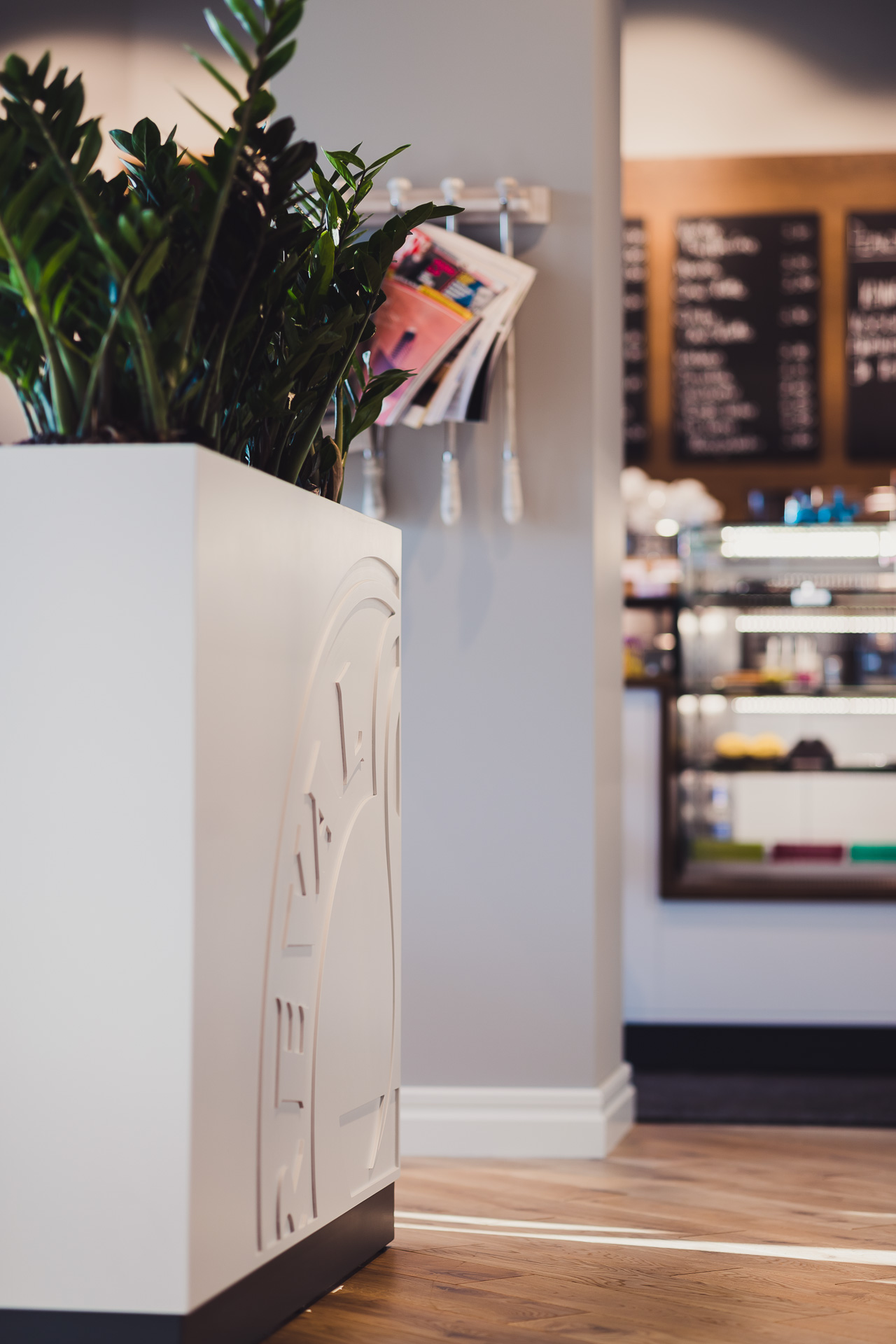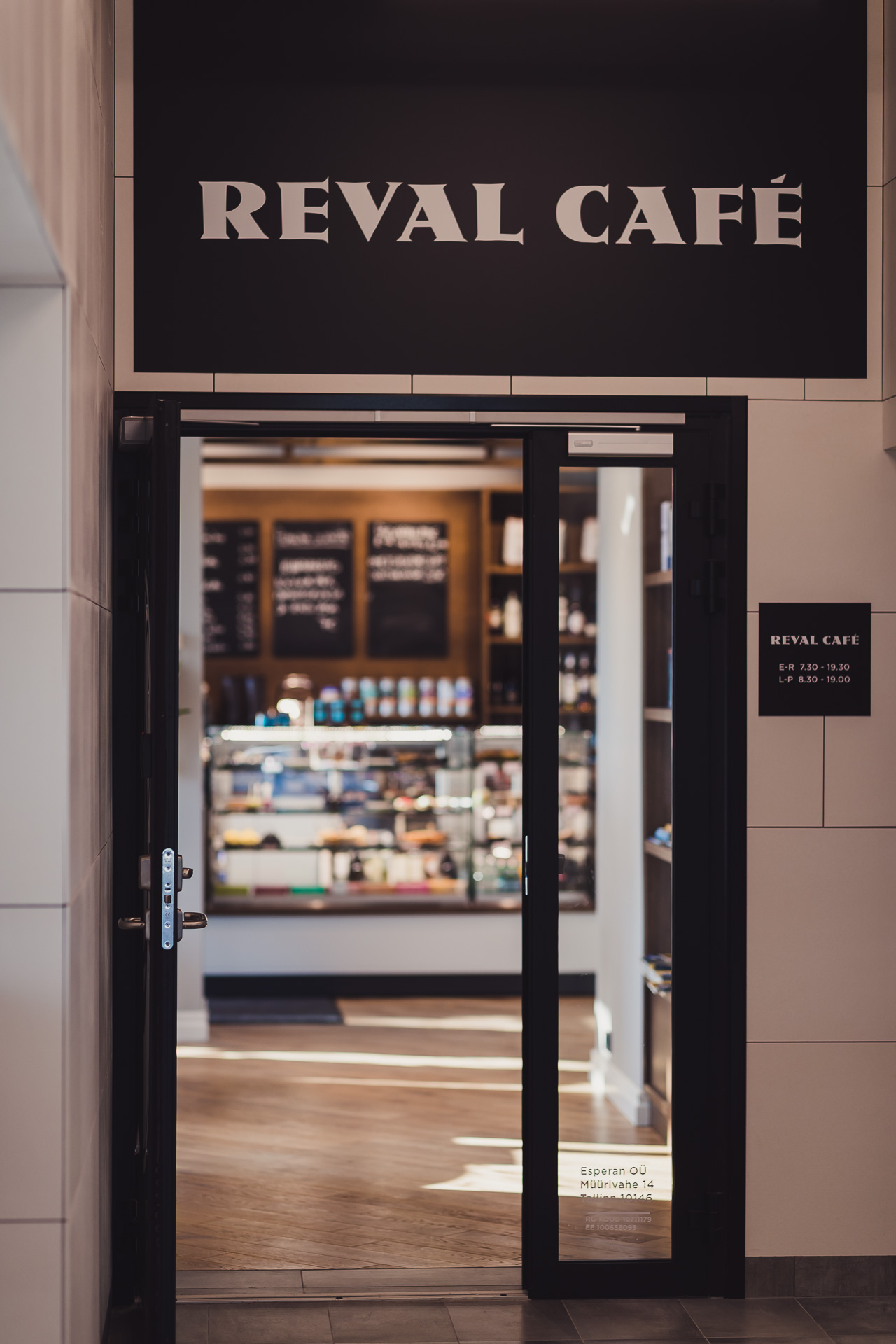 KVB Design Ltd
47 Duke Street | Henley-on-Thames
Oxfordshire | RG9 1UR | United Kingdom