What is new at KVB Design
New engagng Brand Identity
August 2021
The new Beckworth Emporium brand identity was launched in May 2021, coinciding with the opening of the new 'The Restaurant in the Glasshouse'. 
The new identity reflects the core values of Beckworth Emporium brand, ensuring that the new identity connects every touchpoint of this customer facing business with the brand integrity and DNA.
The new logo and brand palette consists of a spectrum of natural shapes and colours found in food and nature, reflecting Beckworth Emporium's dining and retail offer. A new brand tone-of-voice focuses on the personal relationship with the customer.
The brand new identity has been applied to all aspects of the business including a retail signage, menus, new website and social media.
Press release: www.beckworthemporium.co.uk/news/the-same-but-different
.  
One Telecommunications, Albania 
July 2021
Our cooperation with One Telecommunications has continued from strength to strength. After the new retail and brand launch in September 2020 with new retail concept by us, this new brand has achieved a significant brand awareness and a new customer base.
In cooperation with One we have worked on innovative brand campaigns using 'the store as a billboard'. 
The first major brand campaign #1 Network' was created to celebrate One Telecommunications certification as the 'Best In Test' for network coverage and data by Umlaut, the international benchmarking service. We were tasked with using the store network to communicate and celebrate this achievement. Our approach focused on 'using the store as a billboard' to create a bold and impactful message. The campaign has been rolled out to the whole network of 130+ stores throughout Albania.
July 2021
Reval Café is celebrating its 20th anniversary this summer. This wonderful brand has won the hearts of its customers with 16 Reval Café locations across Estonia along with standalone Reval Gelato cafes and a Take-away shop.  
Our cooperation with Reval started over 5 years ago, with the first project being Reval Gelato retail concept at the Viru Keskus Shopping Centre in Tallinn.  After successful concept launch we created several new Gelato locations across Estonia, each with a unique look and feel.
Our cooperation continued with a creation of a new Reval Café take-away concept in the Solaris Shopping Centre in Tallinn. This take-away café follows the main brand image with a fun and youthful appearance, and provides food to go.
Since then we designed the new Reval Café concept that has now been implemented in two locations, Rocca-al-Mare Shopping Centre in Tallinn and in Paju 2 offices building in Tartu, which opened in late summer 2020.
We wish continued success to Reval Cafe and their hard working team.  
Celebrating 3 years of continued success


June 2021
We cannot believe that it's already 3 years since Panorama Gourmet Food Oasis opened its doors. It has remained as one of the most successful food retail concepts and a treasured destination for the customers to experience during the challenging last 12 months. 
Panorama Gourmet brings together 19 premium food stores and restaurants under a single roof offering meat, fish, seafood, luxury drinks, pastry, deserts, and organic food. Customers can thrill their taste buds with the world cuisine flavours, Lithuanian-grown products or local specialties.
Visit the Gourmet House website for a 3D tour and discover an unforgettable Gourmet experience.
New Restaurant in the Glasshouse
May 2021
Beckworth Emporium opens the brand-new 'Restaurant In The Glasshouse'. welcoming back their loyal customers.
The new restaurant covers 800+ square meters of glasshouse space for over 400 customers to relax. The new restaurant is designed to be relaxed and welcoming, providing a beautiful and comfortable venue for many customers to enjoy delicious breakfasts, luscious lunches, and famous afternoon tea experiences. The restaurant is carefully designed to cater for all needs, from providing intimacy for couples to dedicated spaces for larger get-together's. The indoor spaces feature lush greenery, where the outdoor covered terraces are overlooking the newly extended gardens, providing green thriving sanctuary as well as retail therapy for customers with green fingers.  
Within hours of opening the feedback of new and returning customers alike has been overwhelmingly positive. 
New branded packaging concept


April 2021
Mega Image, the leading supermarket chain in Romania with a network of over 800 stores, has launched the new own-brand packaging concept.
The Mega Apetit brand covers a wide variety of 'ready to eat' foods and the new packaging design concept had to be easily applicable to this incredible variety of products.
We created the bold and direct aesthetic of the graphic design, to assist the fast-paced buying process that takes place in the category of grocery retail. The design focusses on the key attributes that the customer is looking for, for example 'Totally Vegan', 'High in Protein' or 'Treat Yourself'.
The 'By Chefs' sub-category is given an elevated appearance through the use of a more minimal design aesthetic.
The new Mega Apetit range launched in February 2021 across Romania, available throughout the Mega Image retail network and for online delivery..
April 2021
Over the past year we worked with GARANT Group, the international B2B buying group, to create a new furniture retail brand Konzept Haus Interiors. Konzept Haus Interiors offers innovative and carefully curated design collections for 'urban and smart living'. 
A revolutionary new concept in the furniture industry, Konzept Haus brings together the real world experience of retail, the convenience of online and a unique personalised service in the customers home. Konzept Haus brings the iconic German furniture design and style to an international audience, drawing on the modern cultural movements of Germany as a centre for creative thinking.
The store philosophy of "Create Your Kollektion" puts a focus on combining the furniture and accessories into coherent collections, rather than focusing on singular pieces of furniture. Personalised 'Interior Design Service' assists customers to create their unique personal living spaces.
The Konzept Haus Interiors retail brand was launched to the public in April 2021.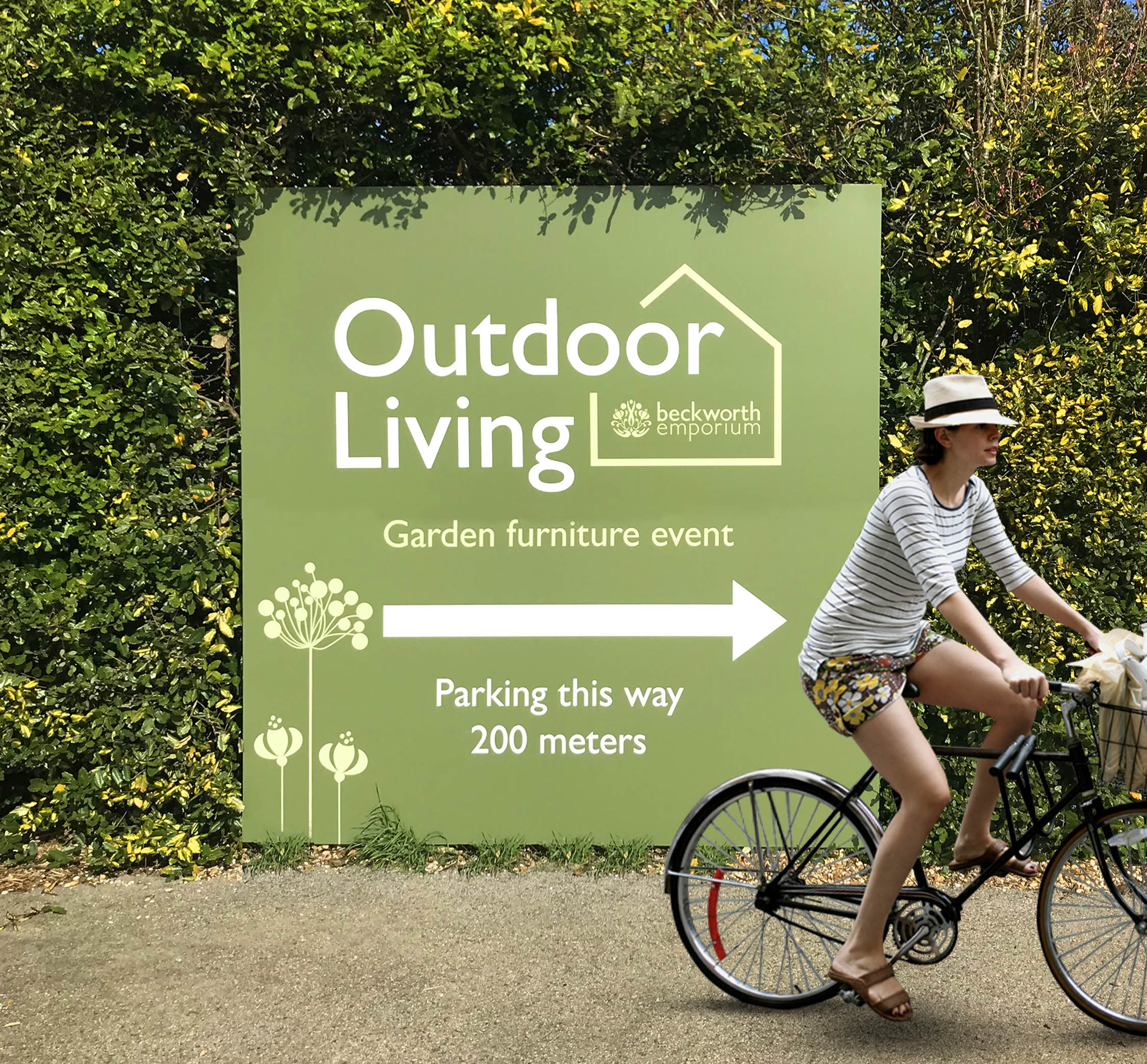 March 2021
We have continued our collaboration with Beckworth Emporium, the retail and dining destination in Northamptonshire, UK.
Outdoor Living – the new garden furniture showroom was launched to the public at the end of March 2021 with our new brand identity concept, which ties in with the wider brand evolution currently being implemented by us for Beckworth Emporium.
Outdoor Living is the retail destination that helps customers to build their dream outdoor lifestyle., supplying everything that you need to enjoy your garden, from dining sets to sun loungers, barbecues to parasols.
New Concept Facade Branding & Identity
2020
A first peek at our new Mega Image supermarket facade & external identity concept. Launched in early 2020 with a totally new design of logo and branding elements for all various store façades and their many external signage elements.
The full signage pack was created to 'take ownership of every building' and offer the customer a 'warm welcome from Mega Image' to all locations. A consistent look and feel covering all branding elements, such as directional signage, totems, flag signs and car parking areas. 
The façade concept was created for the variety of Mega Image stores and we formatted the design concept into City, Small, Medium and Concept stores classifications. Our design intent was to link the New Mega Image branding elements to other Mega Image 'family member brands' such as Shop&Go, Fresh Bazar and Mega Apetit.  
Introducing new telecom retail brand to Albanian Market


October 2020
One Telecommunications, a new telecom retail brand was introduced to the Albanian market in September 2020.
Under new ownership the existing Telekom Albania brand (part of the Deutsche Telekom Group) was to change and pave the way to a new brand experience.
The whole store network of 128 stores across Albania was rebranded as One Telecommunications, rebuilt under the new name and with fresh brand identity.
Working closely with One Telecommunications, we focussed on creating an appearance and experience which stood out against the market competition.
Working through the most difficult period of the global Pandemic, One Telecommunications has gained an entirely new identity which gives the customer a new and improved experience.
Following the launch in September 2020, the new design concept has been proven to be a success and continues to be rolled out across the whole store network in 2021.
https://www.linkedin.com/company/one-telecommunications/ 
New Reval Café at Tartu, Estonia
September 2020
Reval Café has opened with our fresh new concept in Tartu, the University town of Estonia, inviting the customers to discover the culinary delights in a warm and relaxed atmosphere.
The café occupies the ground floor space of the impressive modern 16-storey office building with long stretch of windows overlooking the Emajõgi River. 
The new 150sqm café was designed to welcome the visitors from the town and provide a meeting place for office workers with a relaxed and inviting atmosphere – a perfect 'wish to stay' ambience.
Celebrating Entrepreneurship at Beckworth Emporium


August 2020
Numerous businesses have worked incredibly hard during the last few months to survive the COVID-19 crisis. During this time, the management team at Beckworth Emporium have demonstrated a true entrepreneurial 'out of the box' thinking.
This independent business, situated in rural Northamptonshire, has for many years provided a combination of Food, Gifts and Garden supplies along with an Award Winning restaurant employing close to 200 local people. After the initial lockdown period, early July saw Beckworth Emporium re-open its door to 'retail only' by taking the existing restaurant and food hall areas and turning them into the most generous retail space providing ample social distancing.
As for the restaurant, being such a key part of the Beckworth customer experience, the management quickly decided that when lockdown allowed, they use a glasshouse building as a temporary Pop-up Restaurant. Re-using the existing furniture and kitchen equipment, adding new screens, wall structures, AstroTurf flooring along with a totally new branding and graphics concept, the warm and welcoming 'Garden Restaurant' was born! This whole process took 'less than six weeks' with just a little help from KVB Design. In early august, the new spacious Garden Restaurant opened its doors and happy queuing customers adopted the new Restaurant from the very first day of opening.  
Is this the largest COVID friendly Restaurant in the UK? What we definitely know is that Beckworth Emporium has proved that 'In the middle of every difficulty lies opportunity', as quoted by Albert Einstein.
With a little help from us on the new Garden Restaurant name, Logo, Branding, Graphics and design of the restaurant layout concept and temporary structures.
https://www.youtube.com/watch?time_continue=4&v=Gi5G9PtNyD8&feature=emb_title
Message by Kevin Beard, CEO of KVB Design
April 2020
I wanted to write to you directly to keep you informed of some of the steps we're taking during these uncertain times as a business to ensure we're able to serve our many international clients by staying open for business.  
So far so good, and for the most part it's business as usual here. We have instigated some key measures to ensure we're able to operate effectively. All our Team is working and the communication with our customers is seamless via several media platforms available, such as Teams, Skype, Zoom etc. Apart of us not being able to travel to our clients or store locations, we are all set up to continue as normal.
We also find that these these uncertain times in retail front are an ideal opportunity for many of our customers to get heads up with their business development plans in order to be well prepared and ready to go, once the situation normalises. And as always, we are here to help and assist where we can.
We are all in this together. Please stay in touch. 
From all of us at KVB Design we wish you all the very best. Stay safe!
Kevin Beard
CEO/ Creative/ Managing Director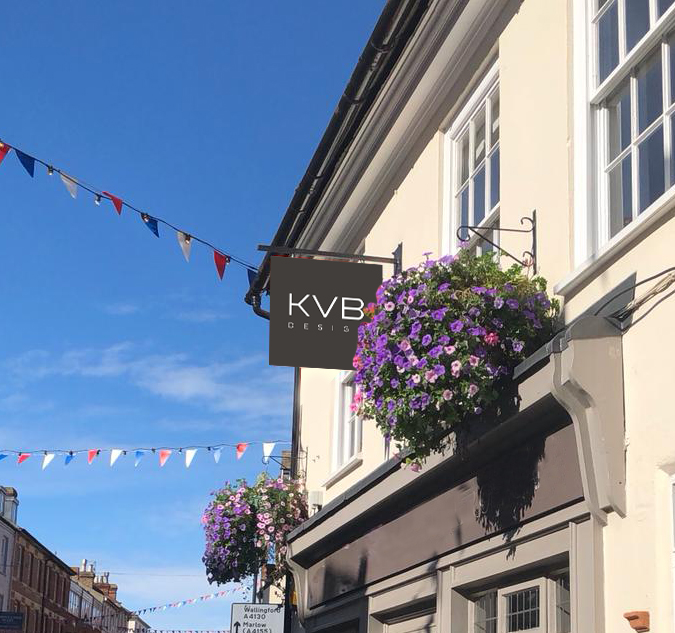 New cafe and retail concept for the Greek market 

November 2019
Coffee Island, a Greek coffee company with distribution of over 425 stores in Greece, Cyprus, UK and Canada has opened its first 40 refurbished stores with our brand new retail concept. With growing competition in the coffee market the aim was to enhance customer experience and promote Coffee Island unique selling points such as a wide range of fresh coffee drinks and sales of loose Coffee Beans and Home Barista products. 
New concept provides commerciality, modularity and adaptability to various sizes/types of retail footprints. Coffee Island's yellow flower logo, which signifies 5 key elements of creating perfect coffee, has remained in the heart of the new concept and features in all store facades and interiors. 
Flagship Store opens in Bucharest
July 2019
The brand new Fresh Bazar concept store was opened in July 2019 in Bucharest, Romania. Yet another brand within innovative Mega Image brand portfolio, the Fresh Bazar is created to appeal to a health conscious consumer, drawing inspiration from modern organic focused brands.
Fresh Bazar brings together the best fresh produce offer, including fresh fruit, vegetables, ready-to-eat foods and take away coffee.
Our role was to create a full Brand Identity, Façade and Signage concept for this exciting brand, which simultaneously linked with the other Mega Image stores and also stood apart as a stand-alone brand.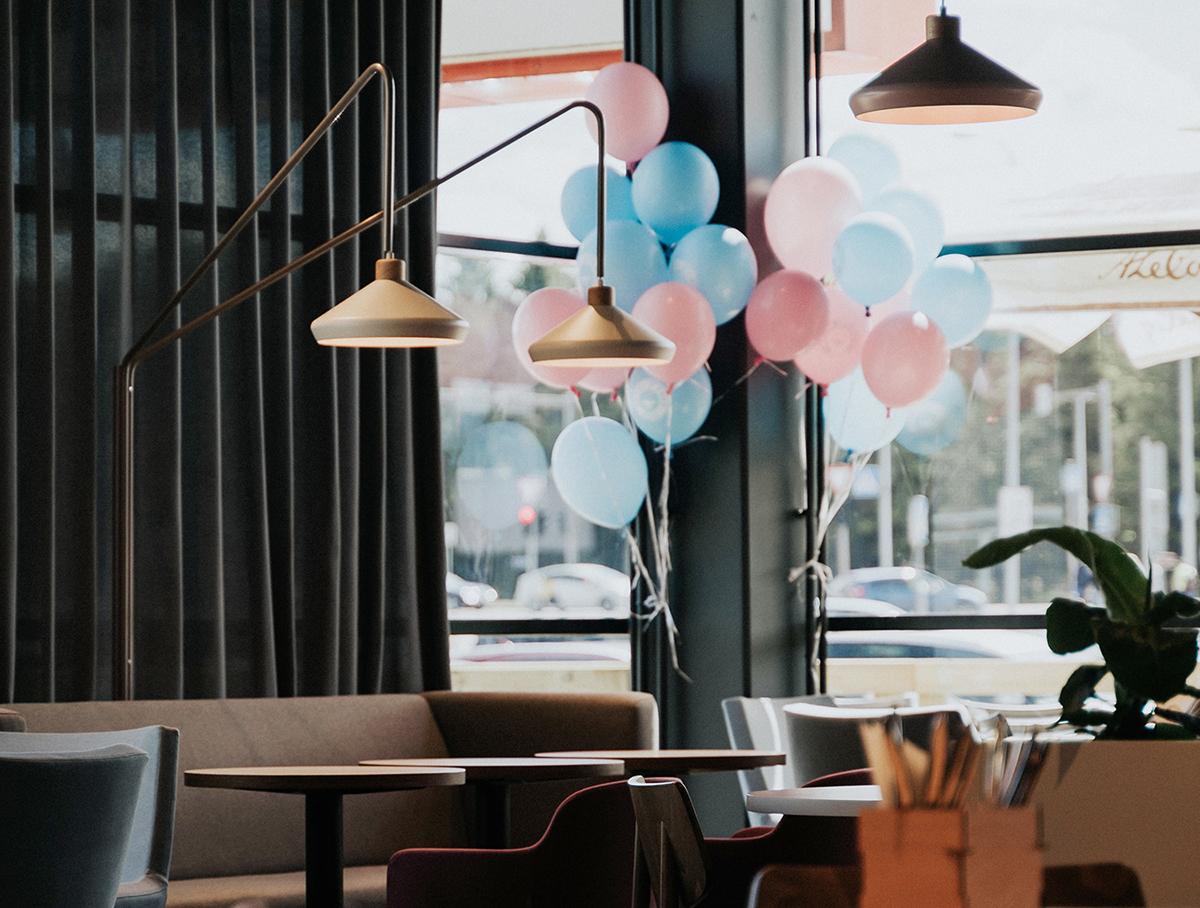 New concept cafe at Rocca al Mare Shopping Centre 

June 2019
New Reval Café has opened in Rocca al Mare Shopping Centre, the very first and largest shopping Centre in Tallinn, Estonia. Located in a prominent corner position adjacent to the main  entrance, the new Reval Café is well visible from the main road into the shopping centre.
Reval Café offers a destination for Breakfast, Lunch and Dinner working seamlessly from early morning to late night. The new Café features a relaxed and inviting atmosphere, with new service counter concept and zoned seating areas, dedicated to short, medium and long stay customers. Decked outdoor terraces offer the opportunity to enjoy the wonderful summer weather of Estonia.
The café has made a mark in the Reval Café brand portfolio, offering a new and exciting design direction to be seen in future Café openings.
Connecting customers, brand and stores

April 2019
Mega Image, Romanian leading Supermarket chain and part of the Ahold Delhaize Group, launch the brand new Loyalty Scheme and Connect Card, designed to connect customers, brand and stores.
As part of our continued collaboration with Mega Image we were tasked with creating a full brand identity for the new Mega Image loyalty scheme which provides a personalised shopping experience for all customers. We created a full brand identity for the new loyalty scheme including the Name, Visual Identity, Card Layout and Instore communication package.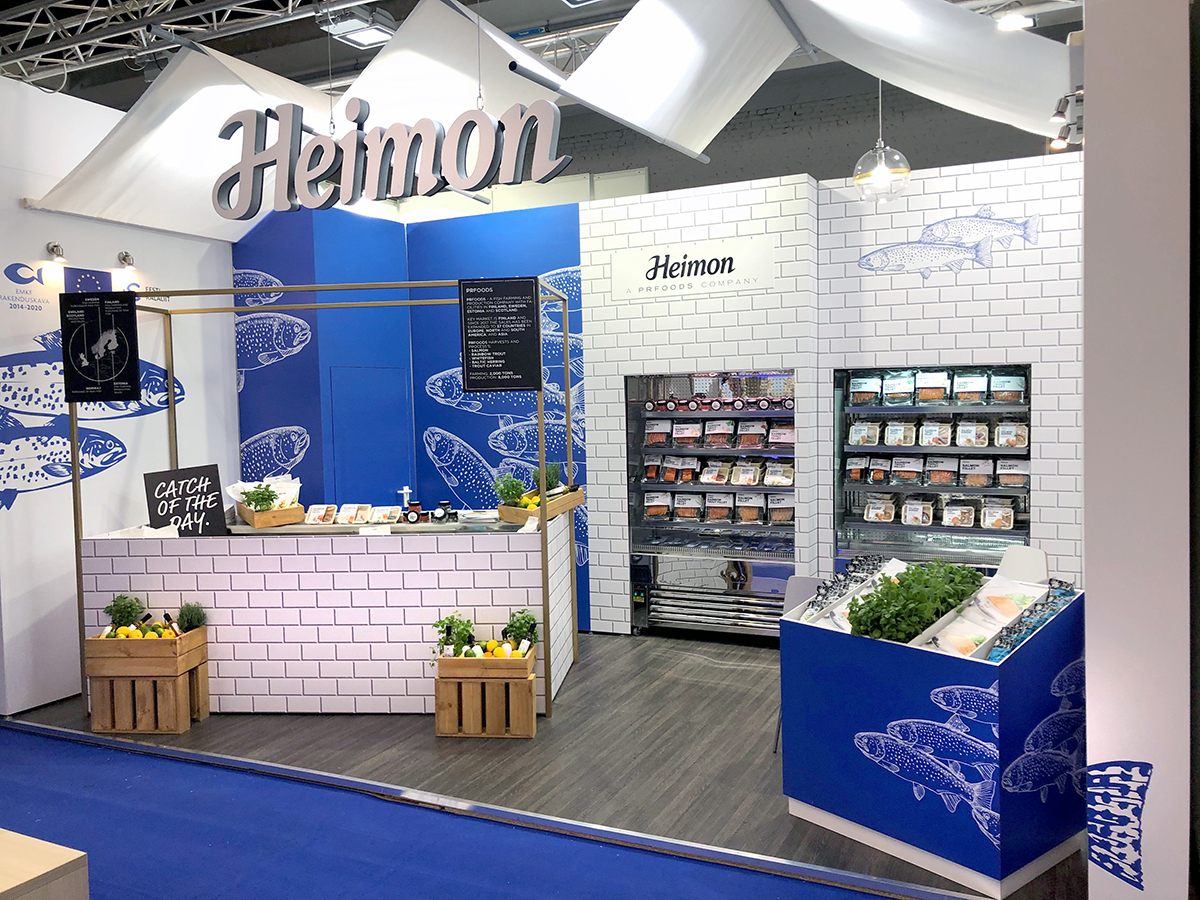 PRFoods Showcase Heimon at Seafood Expo, Brussels

March 2019
PR Foods is a Fish Farming and Production company with facilities in Finland, Sweden, Estonia and Scotland. Since 2017, the sales have been expanded to 37 countries in Europe, North and South America and Asia.
The group owns Heimon Kala that they premiered with a new concept at the Seafood Expo 2019 in Brussels.
KVB Design have worked with PR Foods on an upcoming retail concept, and from this collaboration we were asked to design their exhibition stand at this year's show. The concept, based on just one of our retail concepts, was extremely well received and made the show a huge success.
.
United Airlines goes for Gold again.

April 2019
KVB Design in collaboration with United Airlines, design their latest on board amenity kit. The Saks Fifth Avenue / United Airlines amenity kit is shortlisted for 'Best Business Class the Americas' at the 2019 Travelplus awards.
The winners to be announced in April at the World Catering and Services Expo, Hamburg, Germany.
Osprey London brings new design to the O2 Icon
March 2019
Expanding Osprey London's brand high street presence, we were tasked by Graeme Ellisdon to create a new retail format, focusing on Osprey's wide range of curated collections. The new 1,100 square feet concept store showcase Osprey's bestselling products along with a wide range of their rotating products, which are fun, practical of premium quality.
The challenge was to create a retail concept that will stand out in the Outlet market, combines personality and flexibility in order to communicate the unique Osprey London brand and meets the needs of today's customers.
5 times winner at the Greek Retail Awards 2019

 February 2018
KVB Design receives 5 awards at the Greek Commercial Retail Awards 2019 for our Germanos Concept Store at Glyfada, Athens, Greece

SILVER, Best Interior – Non-food retail & Telecommunications.
SILVER, Best Visual Merchandising
SILVER, Best Store Window.
SILVER, Best fixtures, materials & finishes.
BRONZE, Best Concept store.
Take a Meditterranean Meander with Temple Spa
November 2018
After several years of successful collaboration KVB Design were tasked with designing the new Temple Spa Christmas collection for Autumn-Winter 2018.
The design concept draws inspiration from the origins of the Temple Spa brand, taking the customer on a meandering journey through the Mediterranean.
New flagship store opens in Glyfada, Athens
Sept 2018
Following our long co-operation with Germanos, Greek technology retailer, we are pleased to present Germanos new flagship store, opened on the 25th September in the influential Glyfada area of coastal Athens.
This is a new generation store occupying 3 stories retail space. The store features several areas for live product experience such as Gaming, Smart Gadgets, Smart Home, 3D printing and TV etc.
The store has an innovative feel, completely new environment through which customers can try and experience the latest technology products in comfortable and homely settings.
This store is all about customer experience, product innovation, service and comfort.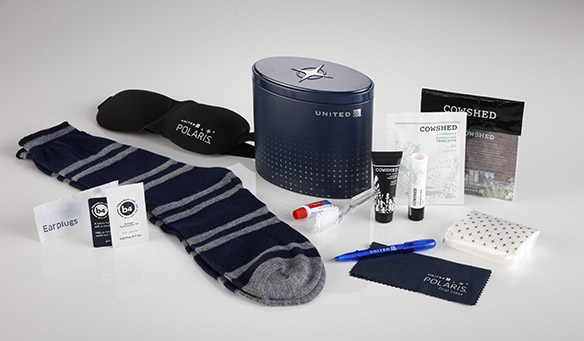 United updates its Amenity Kit offering
July 2018
United Polaris® premium cabin celebrates their namesake, the North Star, with our latest amenity kit design on long haul international flights. The tin kit retains the iconic oval shape with addition of a satin finish and star pattern to compliment the design.
These beautiful kits contain everything travellers need to arrive at their destination feeling refreshed and revitalized including a signature padded eye mask and cosy socks in United colours, along with skincare products from Soho House & Co's Cowshed Spa.
New food market concept opens in Vilnius, Lithuania

Panorama Shopping and Entertainment Centre is home to a new Gastronomy house which brings together 20 plus premium food stores under one single roof. Offering fresh meat, fish, seafood, luxury drinks, pastries, desserts and organic food by local retailers, the new Gourmet centre is thrilling customers taste buds with world class cuisine flavours. 
Gourmet PANORAMA is where the customer has more space, where the customer 'after breezing through your daily chores' can find a place to relax and a place where they can feel at home and enjoy some of the very best freshly-made local delicacies and dishes.
New take-away Cafe concept at Solaris Keskus
We continue our association with Reval Café, the Estonian Coffee and food retailer, working with Reval's owners and their marketing department.
The working brief was to create a totally new takeaway concept with the first new retail outlet opening within the newly refurbished Solaris Shopping Centre in Estonia' capital city of Tallinn.
The new concept sets out to transform the look and feel of Reval Cafe with a new takeaway concept featuring Reval's superb offer of specialist coffee and takeaway food.
Saks Fifth Avenue Kit wins Gold Award
April 2018
KVB Design and Linstol win Gold at the Travel Plus awards 2018.
We were awarded the honour for our work carried out in collaboration with United Airlines and Saks Fifth Avenue winning best Business Class kit for The Americas.
Greek Commercial Retail awards

January 2018
Continuing our long association with Germanos, the Greek telecommunication company specialising in high-end electronic devices, computers, mobile telephony and internet solutions.
KVB Design and Germanos received three awards by the Greek Commercial Retail Awards 2018 for outstanding design work.
Iconic United 747 Amenity Kit
November 2017
To commemorate the final United 747 flight on November 7th 2017 we were working with Linstol and United Airlines to create an iconic Boeing 747 inspired amenity kit.
This was the last 747 aircraft in service before being replaced by a more up to date model.
A completely unique oval shaped tin was created for the more premium cabins. Check out the full story in our projects section.
Avant Garden gift collection
October 2017
Great design proves a success with the Christmas 2017 collection selling out by early December 2017, which is a true testament to the success of our wonderful cooperation with Temple Spa. 
The design of the AvantGarden gift collection was designed to reflect Temple Spa brand ethos and be inspired by Mediterranean. 
Olympic special edition Amenity Kit
April 2017
The world travel Catering Exhibition in Hamburg, Germany hosted the 2016 Travel Plus Airline Amenity Bag Awards where 52 airlines competed in over 16 categories.
A win was awarded for the category "Most innovate Amenity kit" for the United Airlines Business Class Olympic Tin.
New Gelato concept at Viru Keskus
Reval Cafe, the Estonia coffee brand company approached us to design a stand-alone retail concept for their new Italian Gelato Ice cream product range. Creating a colourful, fresh and fun environment that fits seamlessly into the Reval Coffee brand whilst having a refreshed look.
KVB Design Ltd
47 Duke Street  |  Henley-on-Thames
Oxfordshire  |  RG9 1UR  |  United Kingdom