July 2021
Reval Café is celebrating its 20th anniversary this summer. This wonderful brand has won the hearts of its customers with 16 Reval Café locations across Estonia along with standalone Reval Gelato cafes and a Take-away shop.  
Our cooperation with Reval started over 5 years ago, with the first project being Reval Gelato retail concept at the Viru Keskus Shopping Centre in Tallinn.  After successful concept launch we created several new Gelato locations across Estonia, each with a unique look and feel.
Our cooperation continued with a creation of a new Reval Café take-away concept in the Solaris Shopping Centre in Tallinn. This take-away café follows the main brand image with a fun and youthful appearance, and provides food to go.
Since then we designed the new Reval Café concept that has now been implemented in two locations, Rocca-al-Mare Shopping Centre in Tallinn and in Paju 2 offices building in Tartu, which opened in late summer 2020.
We wish continued success to Reval Cafe and their hard working team.  
.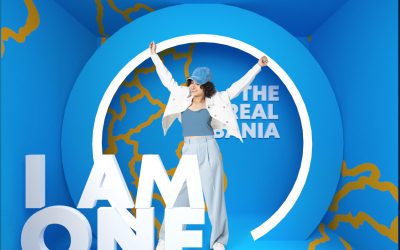 As a part of 2022 marketing campaign, ONE Telecommunications brings the brand experience to every corner of Albania with a promotional pop-up travel booth. The reflective exterior creates a sense of intrigue…
read more
KVB Design Ltd
47 Duke Street  |  Henley-on-Thames
Oxfordshire  |  RG9 1UR  |  United Kingdom