One marketing
concept that really works.
ABOUT ONE TELECOMMUNICATIONS
One Telecommunications launched on to the Albanian market in September 2020, previously operating under the Telekom Albania brand (part of the Deutsche Telekom Group). Operating a network of 130+ retail stores across the country. 
THE BRIEF
Create a brand identity for the new truly unlimited data plans for One Telecommunications including the creation of the brand name, visual identity and retail marketing campaign.
The new campaign was to be launched in September 2021.
OUR APPROACH
The main brand icon is designed to transform the One icon into an infinite loop, signifying the truly unlimited product offer. Colour, shape and proportions are carefully used to reflect the core brand identity of One.
The icon is seen to break through the text, reinforcing the wider brand campaign that Ultra Unlimited is breaking free from the constraints of the past.
Continuing our philosophy that 'The One store is a billboard', we use the network of 130+ prime store locations as the canvas to launch the Ultra Unlimited brand.
In store brand graphics and messages are carefully selected to reinforce the brand identity, along with staff uniforms and other customer touch-points.
THE RESULT
The design is rolled out to the full network of 130+ retail locations across Albania. Clear and bold marketing messages stand out in the market, assisting in the continuous increase of brand awareness and growth in market share.
The brand is communicated across all marketing channels, including a video marketing campaign. https://youtu.be/hMLnqcKG880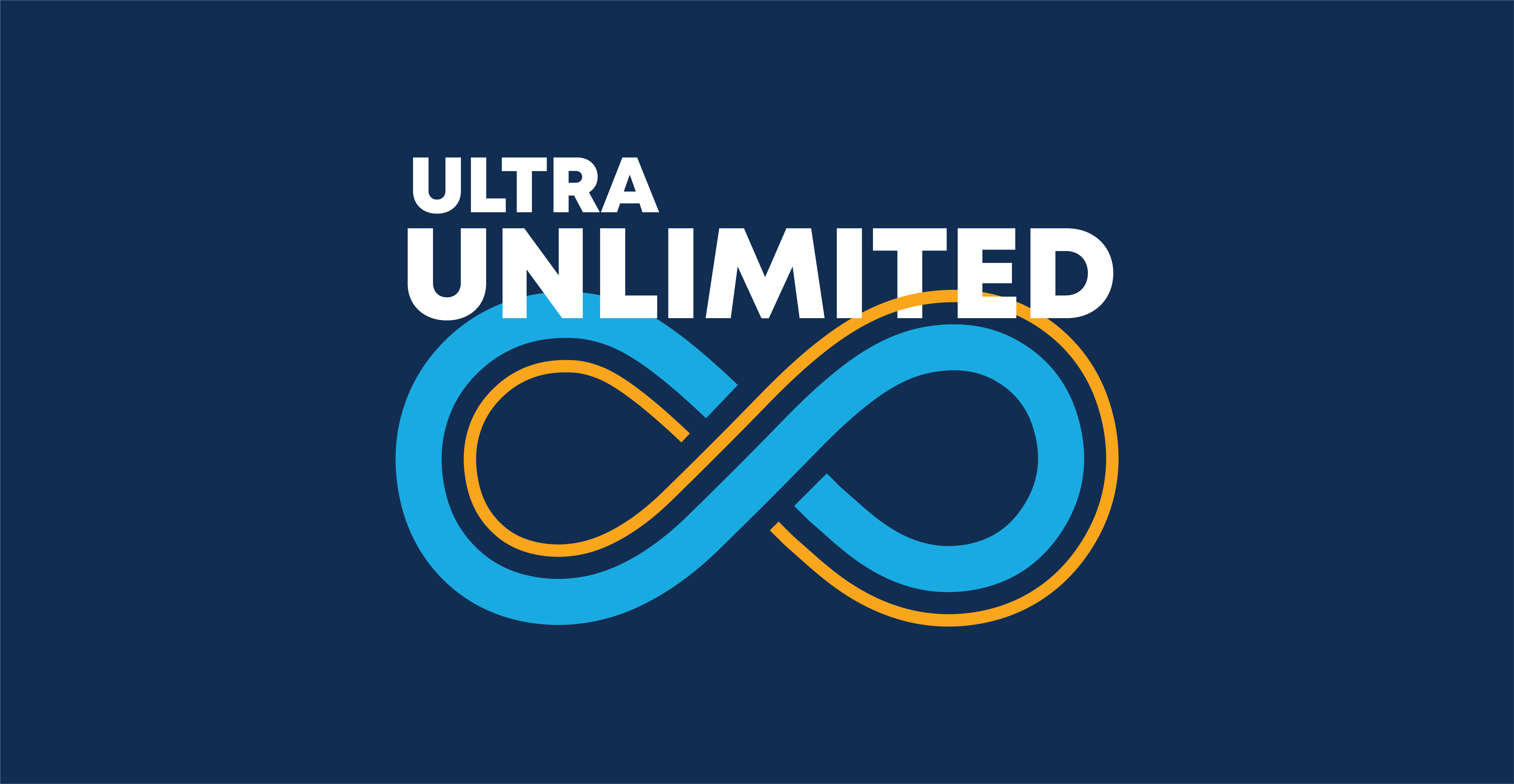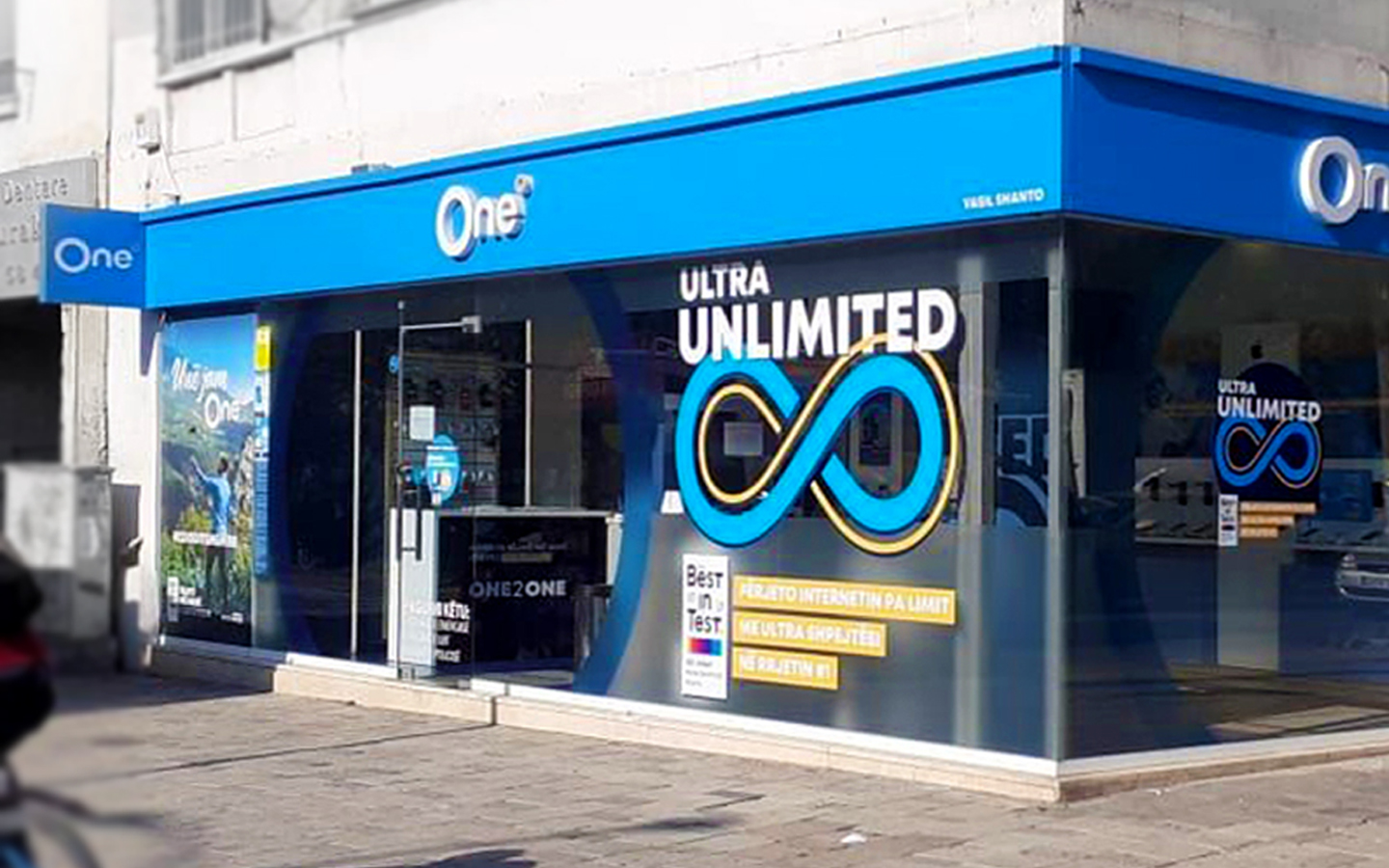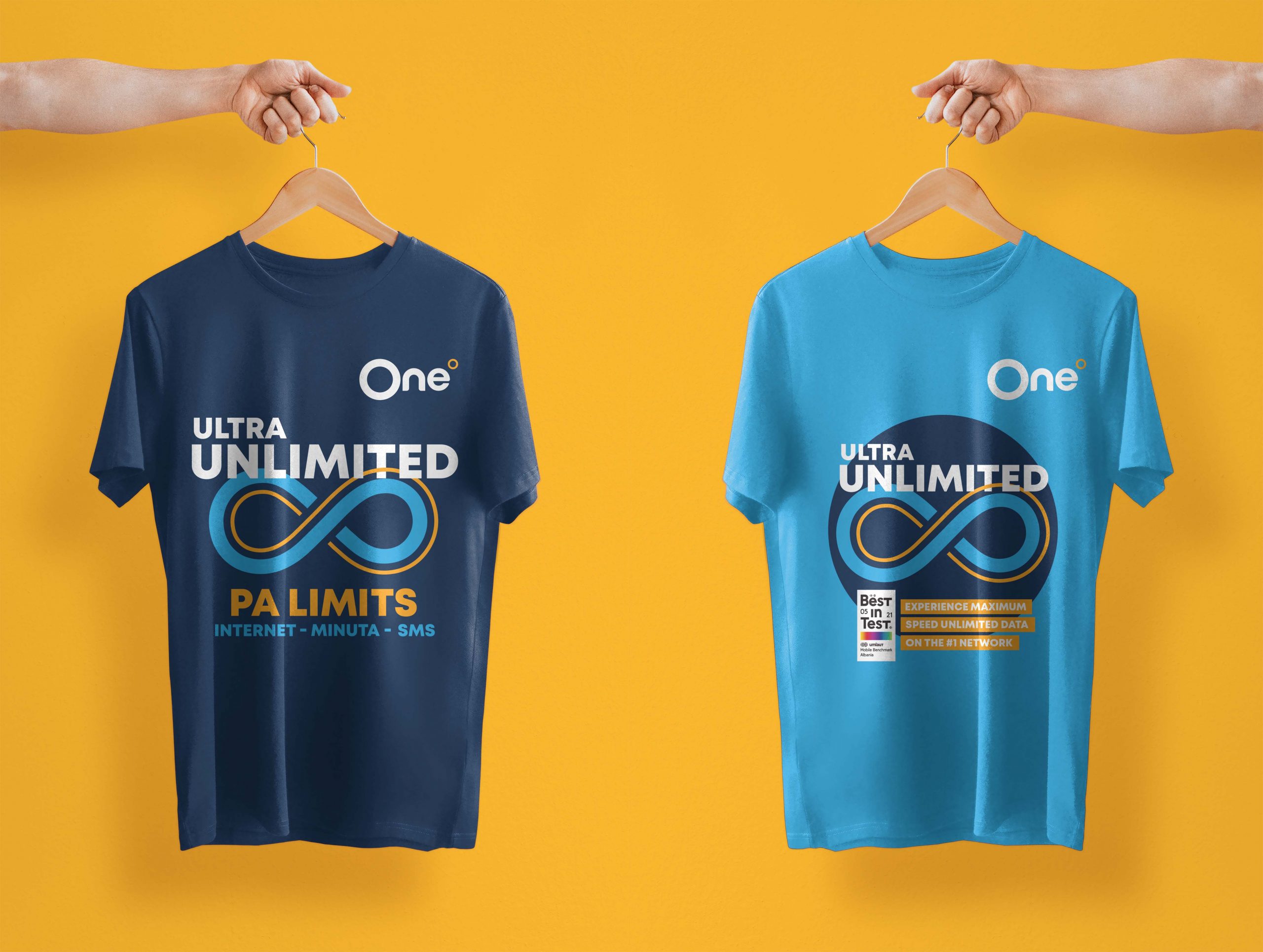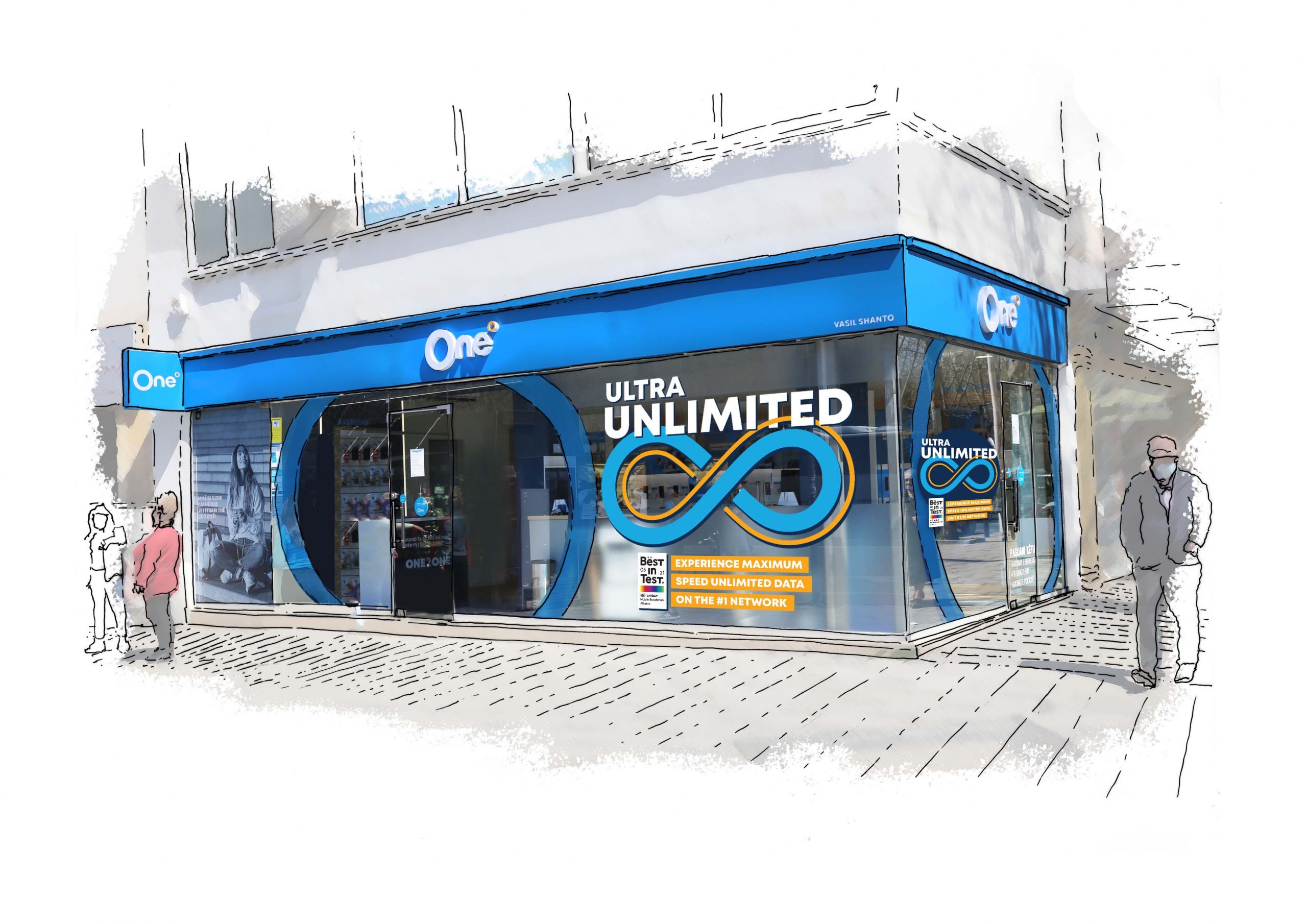 KVB Design Ltd
47 Duke Street | Henley-on-Thames
Oxfordshire | RG9 1UR | United Kingdom